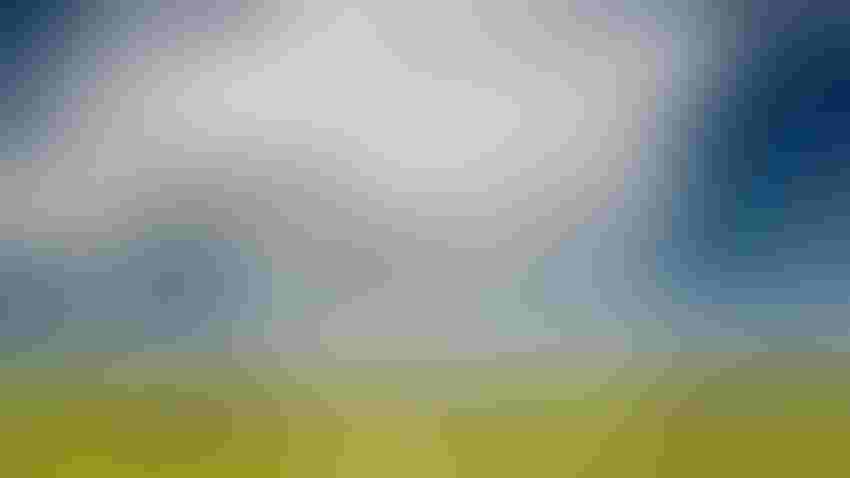 CDE DEFINED: The Farm and Agribusiness Management Career Development Event helps students learn business skills and apply economic principles to agricultural businesses — be it for pastures, farms or agribusiness ventures.
Pawel Toczynski/Getty Images
After 42 years of service, Lon Moeller, professor emeritus at South Dakota State University in Brookings, will end his commitment to the National FFA Farm and Agribusiness Management Career Development Event Committee with the 2023 National FFA Convention in November.
Each year, about 180 FFA members, representing the first-place teams from 40 to 45 states, compete in the Farm and Agribusiness Management CDE that consists of a three-hour exam.
Moeller says the opportunity to work with other professionals dedicated to agricultural education has greatly enriched his life. "Comradery and working with other professionals dedicated to excellence" are two benefits that he identifies as most significant for him.
For FFA members, "being able to manage one's financial situation is a vital lifetime skill in any profession. This CDE allows students to be able to evaluate the multiple economic aspects that contribute to success," he says.
Leadership positions
Moeller took on multiple long-term roles at the national convention in 1981, as an SDSU ag education professor, regularly bringing agricultural education majors to the convention as volunteers. Moeller recognized that "almost none of my students were aware of all that goes on behind the scenes to make the convention successful."
He says this experience gives future teachers a big-picture view of their chosen career and the opportunities they will have to enrich their students' lives. These future teachers took photos of teams participating in all the national level CDEs. When the photos were completed, Moeller and the SDSU students assisted with the Farm and Agribusiness CDE, serving as test monitors and scorers.
Moeller's ex-officio status changed in 2008 when he became a committee member, accepting multiple leadership roles, including serving six years as the National CDE superintendent. As the scoring lead for the written exam, Moeller developed a scoring regimen, which included a two-step process to review question scoring and limit errors.
"When the CDE moved into the electronic scorecard era, Moeller met the challenge head on, and developed a process and a modified scorecard to ensure a smooth conversion that would work best for the FFA members participating in the event," says Del Lecy, current CDE superintendent.
"As the exam development lead, Moeller used his knowledge of the CDE and organizational skills to develop a consistent look to the exam," Lecy said. "He led discussions where each individual question was evaluated by the committee to ensure clarity and concision."
Moeller also included his wife, Mary, in the process to edit for correct grammar and sentence structure.
Ag teachers' impact
Brett Monson, ag education alumnus, recently joined the National FFA Farm and Agribusiness Management CDE Committee.
"Having been fortunate enough to be one of Moeller's students at SDSU, I can attest to the profound impact he has had on countless lives including my own," Monson says. "His unwavering commitment to ag education and expertise in ag business management have not only shaped former students like myself, but been instrumental in the success of the committee."
"Ag teachers bring a unique skill set to the role of committee members for planning a national test," he adds. "Their experience in teaching agricultural subjects allows them to effectively distill complex concepts into digestible information that high school students can understand. Their expertise in breaking down intricate topics and presenting them in a relatable manner ensures that the test content remains accessible and aligned with the knowledge and abilities of FFA members."
Source: South Dakota FFA Foundation
Subscribe to receive top agriculture news
Be informed daily with these free e-newsletters
You May Also Like
---