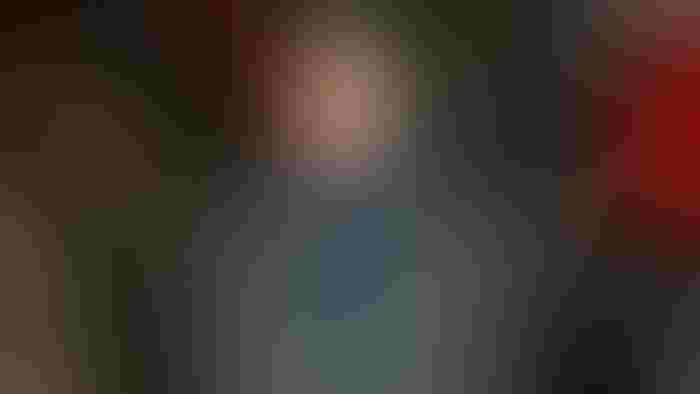 Tom Chalfant learned more than just how to grow corn efficiently when he attended Purdue University, graduating in 1972. Perhaps most importantly, he learned how to think through challenges in search of solutions. Over the past 50 years, he applied those lessons not only to improve his farm, but also to bolster economic conditions for his neighbors and community.
After managing a grain elevator for a year, Tom returned home to the family farm in Randolph County, Ind. Soon, he was farming alongside his father and his brother, Bob. He and Bob farmed together until 2012, when they separated their operations. Today, Tom and his wife, Mollie, farm in partnership with their sons, Wade and Elliot.
Decisions on the farm
One key decision Tom and Bob made was converting to no-till in 1988. "It made sense for many reasons, and we have been in continuous no-till ever since," Tom explains. "We decided we were going to make it work. In fact, we held an auction and sold our tillage equipment, so it had to work! The main reason we do tillage today is to level fields after installing tile."
Cover crops came later, with Tom, Wade and Elliot first seeding them in 2013. Since then, they've used various cover crops, and experimented with interseeding buckwheat into soybeans and clover and annual ryegrass into corn.
Throughout the 1970s and 1980s, hogs were important to the farm. The Chalfants were still operating a 200-sow farrow-to-finish operation in 1995. "The economics for hogs was changing, so we made another big decision," Tom says. "It looked unprofitable going forward, and our buildings were older, so we sold out of hogs."
Tom, Wade and Elliot pushed the pencil hard, and observed profitable payback for installing tile. Over the past few years, they've installed tile on their own land, and also for neighbors when time allows. They've benefited through improved timeliness and higher yields, Tom says.
Business decisions
In the early 2000s, ethanol was catching on in some areas but struggling to get established in Indiana. Seeking a better market for corn, Tom, his neighbor Troy Prescott and other farmers dreamed of establishing their owned farmer-owned ethanol plant. Tom spent countless hours talking to neighbors, either in their home or his, encouraging them to invest.
Eventually, they founded Cardinal Ethanol, which is still going strong in Randolph County. Tom has served as president of the board of directors and is vice president today.
"It took a lot of work, but it gives all of us a better corn market, and brings industry to the county," Tom says. "It was a good business decision."
Once Tom became a county commissioner, he looked for ways to bring more tax revenue into the county.
"We had 220 bridges and lots of miles of rural roads, and many needed upgrading," he recalls. "An opportunity to generate revenue for the county was one reason it made sense to welcome renewable energy companies into the county."
EDP Renewables was the first company to build a wind farm in Randolph County. Today, there are both wind farms and large solar installations operating.
"They've not only generated income for the county, but also for farmers," Tom says.
Master Farmer at a glance
Age: 72
Location: Redkey, Randolph County, Ind.
Beginning: Tom Chalfant graduated from Purdue in 1972 and spent one year managing a grain elevator. Then he returned home, farming with his dad and brother. In 2012, Tom and wife Mollie, and their sons, Wade and Elliot, formed a partnership.
Farm today: The family raises crops in various partnerships. They practice continuous no-till except for just-tiled fields. They've used cover crops since 2013. They install their own tile and occasionally do custom tile installation for neighbors.
Family: Their children are Wade Chalfant and wife Jessica; Megan, a teacher, and husband Kevin Sempsrott; Elliot Chalfant and wife Katie; Abigail Chalfant, an office manager for accounting firm; and Annie Chalfant, a registered nurse. They have seven grandchildren.
Employees: There are no full-time employees besides family members.
Leadership: Tom served as Randolph County Farm Bureau chairman for 14 years, and served on multiple Indiana Farm Bureau state resolution committees and state-level policy advisory groups. He is co-founder of Cardinal Ethanol and today is vice president of the board of directors. He also is a retired director and member of the advisory board for First Merchants Bank. He has served on Randolph County's Extension board, drainage board and economic development corporation. Tom served two terms as a county commissioner and was instrumental in attracting EDP Renewables to Randolph County. Both wind farms and solar installations operate within the county.
Notable: Tom has served as a volunteer chaplain at the New Castle Correctional Facility for over 20 years. He also has served as principal of the Twelve-Seven Learning Center for home-schooling families.
Subscribe to receive top agriculture news
Be informed daily with these free e-newsletters
You May Also Like
---