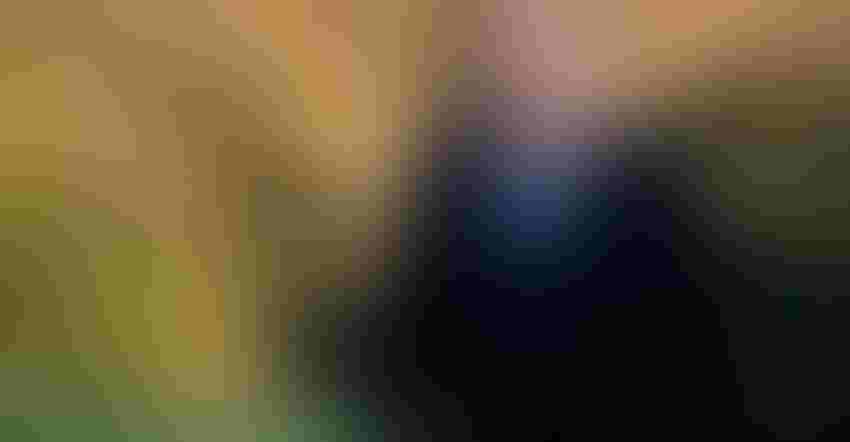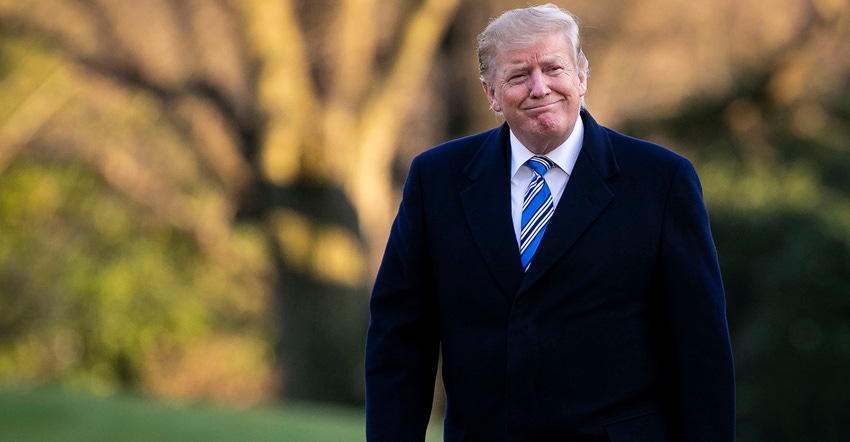 Al Drago/Stringer/Getty Images News
USA Today reported President Trump toning down his rhetoric on closing the border Tuesday afternoon, suggesting Mexico was actually helping to stop people from crossing the border illegally. White House press secretary Sarah Huckabee Sanders, speaking on Fox News, said closing the border remains an option, but Mexico is "stepping up and helping the United States do more by helping stop people from coming across our border."
Trump didn't back off the idea completely, PBS Newshour reported, but he said he was pleased with steps Mexico had taken in recent days and renewed his calls for Congress to make changes he contends would solve the problem.
Earlier in the day, Steve Benen wrote for MSNBC that there were a handful of ways the issue could unfold. Trump could follow through on his threat and risk the consequences, he could fold, Mexico could make some kind of gesture giving Trump the ability to save face. Or Trump could pretend that Mexico did something dramatic and take credit for the breakthrough. Finally, Trump could pretend he never made the threats.
If Trump decides to close the border with Mexico, it would have a far-reaching impact.
A border closure could immediately hike prices of fruits and vegetables in the United States at a time of the growing season when Mexico is an especially important source of America's food, CNN reported.
Mexico is one of the nation's biggest trading partners and a border closure for a few hours last November cost San Diego merchants an estimated $5.3 million, according to NPR. Closing the entire U.S. border with Mexico would halt the more than $1.6 billion worth of goods that cross the border each day. Avocadoes, fresh tomatoes, peppers, melons and eggplant would soon be in short supply.
In 2018, the U.S. imported $346.5 billion worth of goods from Mexico, Fox Business reported. Exports were valued at $265 billion during the same time period. In addition to produce, autos and liquor would be impacted by a border closure.
Some Republicans warned any dramatic disruption to regular traffic across the U.S.-Mexico border could result in economic havoc. Trump is traveling to Calexico, California, Friday to tour the border, Politico reported.
Ag response
In a letter to members of the House and Senate, Dairy Farmers of America President and CEO Rick Smith urged "immediate action to ensure the U.S.-Mexico border remains open to U.S. dairy exports."
"The dairy industry has worked together closely for more than two decades to grow and strengthen the market for U.S. dairy products in Mexico," Smith said. "In the volatile dairy industry, strong dairy export markets are crucial for our farmer-owners, who have suffered years of financial stress on the farm. Mexico remains a key customer for our dairy farmer-owners, and we are asking Congress to work with the administration to keep our border open and quickly ratify the United States-Mexico-Canada Agreement to ensure our robust trade partnership continues."
Closing the border could put the future of the USMCA in peril and further strain key trading relationships that are already fragile as a result of recently imposed tariffs.
"We are in the worst rural economic recession since the 1980s," Smith added. "Our farmer-owners need strong dairy markets, both at home and abroad to recover and continue providing wholesome dairy products for generations to come. The Mexican export market is critical to the longevity of our industry."
"Without regard for the American family farmer, rural resident or consumer, President Trump is yet again risking essential trade markets and our country's once-pristine trading reputation," said National Farmers Union President Roger Johnson. "Shutting down the U.S.-Mexico border would be disastrous for trade with our top agricultural trading partner, and the effects would be consistent with the numerous other trade disruptions the president has self-inflicted on our country: lost markets and lower prices for products grown and raised by family farmers and ranchers."
American Farm Bureau Federation weighed in on Wednesday afternoon, with AFBF President Zippy Duvall the organization wants to make sure farmers and ranchers aren't adversely affected by efforts to close the border.
"While our members support border security, they are increasingly anxious about what 'closing the border' might mean for their farms and ranches," Duvall said. "This is especially true for growers who have had H-2A applications approved and are expecting their workers to arrive on time, ready to help tend and harvest this year's crops. We are hopeful the administration will take concrete steps to ensure that H-2A workers can arrive in time for the work that needs to be done.
Subscribe to receive top agriculture news
Be informed daily with these free e-newsletters
You May Also Like
---