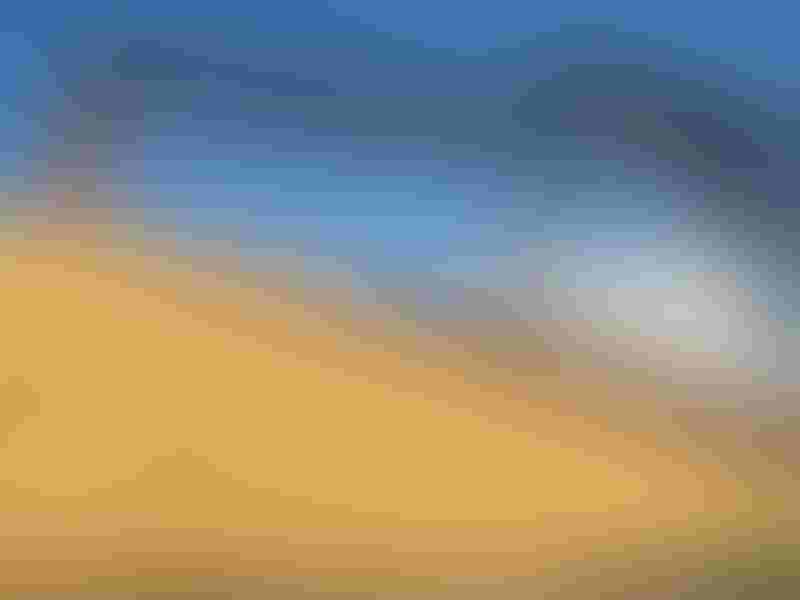 Corn prices have been edging lower as of late and many feel we are moving towards important support levels down between $3.15 and $3.25 per bushel.
Technical insiders fear if the market breaks beyond this point during the next couple of weeks or perhaps following Friday's upcoming USDA quarterly stocks report, there's a strong chance continued harvest pressure could eventually take us sub-$3.00.
I'm still not on the same page with the USDA in regard to yield, as they again elected to leave their crop-condition rating "unchanged" at a whopping 74 percent rated "Good-to-Excellent." 
I just don't think the boots out in the field are seeing the same thing as the eyes sitting behind the desks. I continue to field call after call from producers who are a bit disappointed after firing up the combine and getting deeper into the fields.
It's not that folks are reporting a terrible crop, it's just a bit less than expected and not a record yield. Many were counting on the extra bushels to help offset the lower prices, but that's just not been the case. The USDA estimated the U.S. harvest is now about 15 percent complete vs. the 5-year historical average of 19 percent by this date.
States lagging the furthest behind are: Kansas -11 percent behind their average pace; Iowa -7 percent; Minnesota, Missouri and Nebraska -6 percent; South Dakota -5 percent; Colorado, Michigan, North Dakota and Texas -3 percent; Wisconsin -2 percent;  Illinois -1 percent.
States running ahead of their traditional pace are Indiana and Pennsylvania +1 percent; Ohio +2 percent; North Carolina +10 percent; Kentucky +12 percent; Tennessee +18 percent.
As a producer I fear that nearby prices could continue to work themselves lower, hence I continue to keep my current hedges in place and have yet to re-own any previous cash sales. I believe we are getting closer to a bottom but the funds may still be unwilling to place many bullish bets. Meaning without a fundamentally bullish  weather story and or very little macro interest in adding additional "risk," I don't think we have enough horsepower or torque to pull us out of the current hole.
Longer-term that could certainly change, but for now the trend still fells like lower-highs and lower-lows. Especially, if the USDA data fails to confirm the same crop problems we are hearing about form out in the field.                                      GET THE DAILY VAN TRUMP REPORT HERE
Subscribe to receive top agriculture news
Be informed daily with these free e-newsletters
You May Also Like
---