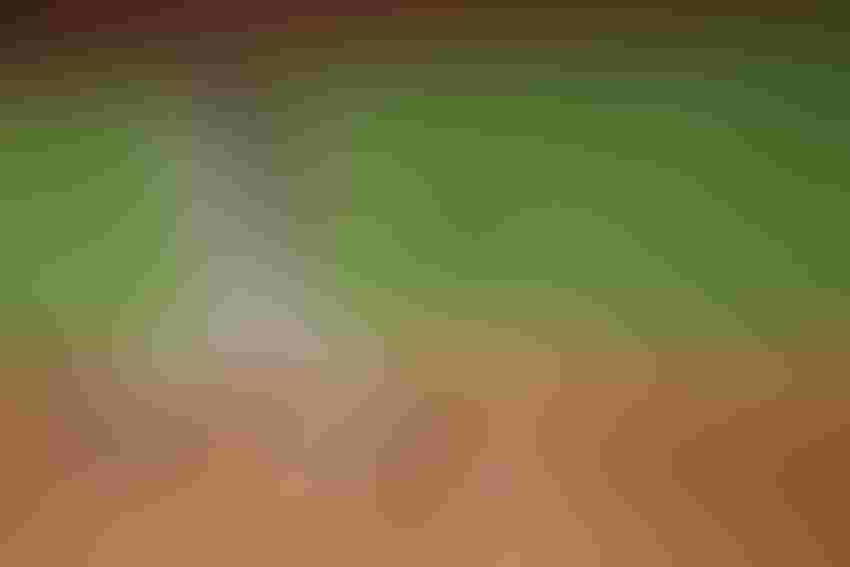 Jose Abreu, #79 of the Chicago White Sox, hits a grand slam home run against the Los Angeles Angels during the third inning at Angel Stadium of Anaheim on April 02, 2021 in Anaheim, California.
Katelyn Mulcahy/Getty Images
It's often said that no two crop years are the same. It is rare indeed for years where good prices and favorable weather merge to produce the perfect bumper crop. Of all the challenging past years, farmers across the Southeast are certainly due that "grand slam" year in 2021.
It's early, but 2021 could well be that year.
Already, in North Carolina, Extension Corn Specialist Ron Heiniger is predicting 2021 will be the best corn crop the Tar Heel State has ever seen. He is forecasting a record statewide average corn yield of 155 bushels per acre. He credits generally cool nighttime temperatures in June and July which are ideal for grain fill.
It's still too early to tell if peanuts, soybeans, and cotton will break records this year. But in mid-August, North Carolina State University Extension specialists were expressing hope for good crops.
"I think we will have a good crop but not sure it will be the best ever. Corn is pretty much made at this point and the key is not having issues from hurricanes that would blow it down. Peanuts have another month or more for maturation and then we need good conditions through September and October," notes North Carolina State Extension Peanut Specialist David Jordan in a mid-August  email to me.
"I'd say if we have an ideal fall, we will have an above average crop. An average fall in terms of weather and we get an average crop, but our new average is two tons which is outstanding," Jordan writes.
For soybeans, Extension Specialist Rachel Vann is hopeful. "If we have minimal stress conditions in the next month during seed filling for our full-season acres it is possible, we could see record yields. I think that is likely a combination of good conditions and more aggressive management," she writes in an email.
For cotton, Extension Specialists Keith Edmisten and Guy Collins emphasize that success will hinge on cooperative weather in September and October. While North Carolina is seeing a record corn crop in 2021, it is well known that good corn years don't necessarily mean good cotton years.
"The critical time for moisture is different for corn versus cotton. Thankfully for cotton growers, we have a longer period to make use of moisture than corn does. We still need some rain in August to finish this crop off along with some good heat in September and at least early October," Edmisten wrote in a mid-August email.
And Collins adds, "In general, the cotton crop is later than normal and variable across the state. I will, however, say there is great potential for an excellent crop in many areas and an above-average crop in others, but again, it's all contingent on fall weather." 
Grand slam crop years are rarer than grand slams in baseball. When they happen, they bring great joy, hope and optimism. This is so desperately needed in 2021.
Subscribe to receive top agriculture news
Be informed daily with these free e-newsletters
You May Also Like
---