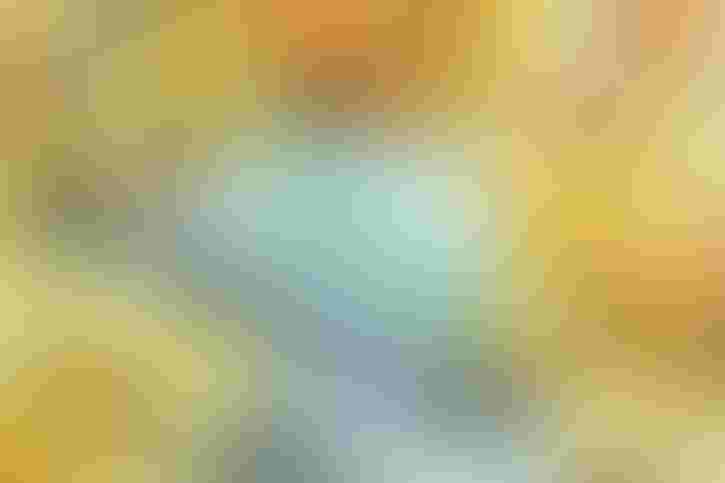 Corn continues to trade sideways near the top of its most recent channel. Producers who feel they are undersold or have too much new-crop risk still on the table need to realize we are currently trading within 10¢ of highs seen in late October and early November of last year.
The next 60 days seem to be a coin flip in regard to U.S. weather. The bears argue most of the longer-term forecasts show very mild conditions with very little extreme heat and good moisture for most key growing regions. The bulls argue about the uncertainty that could arise with a pop-up La Niña during the critical pollination phase.
The bulls also argue that 500,000 to 1.0 million corn acres could come out of the equation in the USDA's report as some acres are switched to soybeans and others fall prey to prevent plant. The bears argue who cares, as this little of an acreage shift does very little to alter such burdensome supplies. In other words, anything over a +2.0 billion bushel carry and it feels like we are swimming in corn supply.
Lets also keep in mind that China is in the process of trying to move a glut of their corn supply as well. Yes, there are some serious questions about the quality of the Chinese corn that has been in storage, but it's still a negative headline that seems to be weighing and hanging over the trade. Interestingly some of the latest data shows China has been importing more corn than usual as of late...who knows?
I personally believe we are at serious inflection point in the market. I hate to sound like a politician, but I can easily argue both sides of the market and present a convincingly bullish and bearish case. If you were to tell me U.S. weather ends up being a "non-event" and the Fed is going to stay with the hawkish rhetoric and actually raise rates, which more than likely continues to fuel a rally in the dollar, I would have to imagine new-crop corn could eventually drift back lower and test the $3.50 range by August or September.
On the flip side, if U.S. weather delivers a few bullish headlines and the Fed takes on a more dove-ish tone, I have to imagine the U.S. dollar will fall under pressure, crude oil will rally and a "risk on" type environment in the commodity space could push corn prices to $4.50 or perhaps even $5 if the right weather headlines hit the wires.
As a producer I have removed about 50% of my new-crop risk and would like to remove another 20% if we happen to catch another leg higher. I'm comfortable with 50% of my risk being open, considering the circumstance. Keep in mind I've profitably removed most all of my new-crop soybean risk; this allows me to be a little more aggressive with corn. In other words if I still had 50% of soybean risk remaining I would get more aggressive with my corn sales. Keep in mind I like to look at my entire farm marketing plan as one giant portfolio, adjusting risk parameters based on the exposure of the entire operation not just one particular crop.
As a spec, I'm patiently waiting to sell some call premium if we can catch a couple of bullish weather headlines. The USDA reported the U.S. corn crop at 86% planted, which was toward the low end of expectations but still in line with most estimates. This compares with 90% planted last year and the 5-year average of 85% planted.
If you're a number cruncher you can concluded that there's about  13 million more corn acres left to be planted. From what I can gather, Indiana has about 2.2 million acres left to plant, Ohio around 1.73 million, Illinois about 1.33 million; Nebraska and South Dakota just under 1 million, and Michigan close to 850,000 corn acres left to plant. The other states seem to have about 500,00 acres or less to still go in the ground.
Moral of the story, the eastern portion of the Corn Belt continues to seem the most concerning in regard to all the corn acres getting planted.  The USDA reported corn at 60% emerged vs. 69% last year vs. the 5-year average of 55%. Next week the trade should get its first look at overall corn crop conditions, most suspect the USDA will show the crop near last year's 74% good-to-excellent rating. Personally, I'm taking the under, thinking the crop down South might be struggling a bit more than some folks are projecting.    
GET ALL THE DAILY NEWS IN THE VAN TRUMP REPORT.
Subscribe to receive top agriculture news
Be informed daily with these free e-newsletters
You May Also Like
---