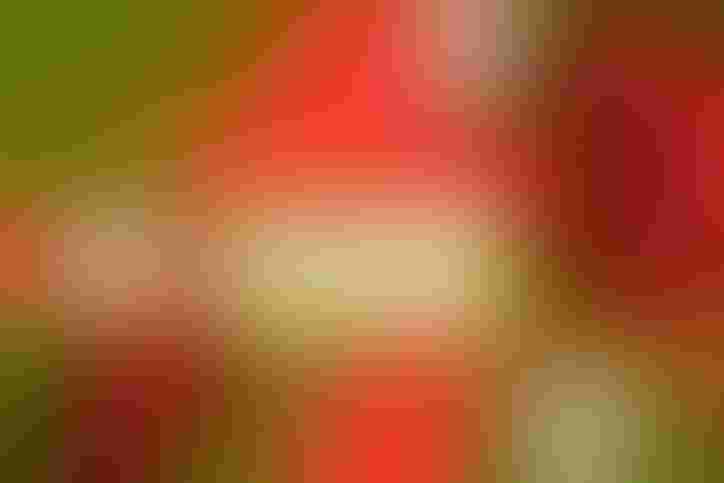 Looking back, 2020 has been an epic ride. As we moved into the month of December, most felt we would dee some profit-taking and a more blasé market than we'd had the last few weeks. This certainly wouldn't have put anyone in the Christmas spirit. However, the markets were much more festive -- for bulls anyway -- and prices for corn and beans continued the rally we'd enjoyed through the fall.
Only time will tell how long this rally might last, but one thing is for sure: it sure is easier to get in to the Christmas spirit after the run we've had of late.
About 12 months ago, we were trying to gauge what kind of year we might have. After a decent start and reasonable insurance prices, hopes were high we'd see a better year than what we'd been experiencing from a profitability standpoint.
As we all know, the table turned and prices plummeted, setting the stage for lackluster markets over the spring and early-summer timeframe.
It all started in August
Fortunately, we saw a great rally starting in August as export sales piled up on a daily basis. Shockingly, the rally continued, all the way through harvest. Heck, we even enjoyed basis improvements as we rallied futures, giving producers better prices on both corn and soybeans than many ever dreamed they'd see.
This brings us to December. Coming in, many traders assumed markets might settle in a bit, maybe even see a softer month. Given huge profit margins traders had enjoyed from the long side, profit-taking was sure expected to be a theme for the last month in the year.
To be fair, the first few days saw some money come off the table and as open interest declined, both corn and beans struggled to rally.
But the last two weeks have been nothing short of enjoyable for the row-crop producer.
Yes, many of us assumed we'd struggle to get past $12 on beans and the $4.40 high we'd seen for some of our front-month contracts on corn. Given prices on Friday the 11th settled with March corn at $4.23 ½ and January beans at $11.60 ½, I think most producers would have been thrilled with these prices simply holding steady into the end of the calendar year.
However, it appears Santa is bullish commodities.
With a close on the 23rd of $4.47 ¼ for March corn and $12.58 ¾ for Jan beans, we have seen a 24-cent rally in corn while beans have rallied about a dollar -- in eight sessions!
Sell, or wait?
So, do we take advantage of these prices or let the rally unfold a bit more?
When looking at the technical as well as fundamental setup, it seems to me this rally isn't quite over. With solid demand for both corn and beans both domestically and on the world export market, supply disruptions could be met with serious buying. How high could these markets go in the next couple of months? It's anybody's guess, but a run to $14 or more isn't out of the question. From my vantage point, corn should rally another 50 cents if we see beans go to those levels.
What do these prices mean for producers? These basis levels for corn and beans have been amazing, considering the scope of the rally. Typically, we don't see basis improve when corn rallies a buck and a half!
Given this is exactly what we've seen, it may be smart for a producer to latch on to some of the rally we've already seen. Does it mean we aren't bullish just because we sell some? No, and in fact, it's smart for producers to sell with a good basis.
Many of the bushels we've seen sold in the last several weeks have been producers wanting to sell strong basis and cash levels and keep ownership on paper at the same time. By keeping ownership on a limited-risk basis, we can participate in a rally without being susceptible to a big sell-off and/or basis deterioration.
So, all in all, it appears Santa decided to give producers quite the gift as we wrap up 2020. The big question is what are you going to do with the gifts he has brought?
My best advice: take a few of them and put them in the bank.          
Subscribe to receive top agriculture news
Be informed daily with these free e-newsletters
You May Also Like
---