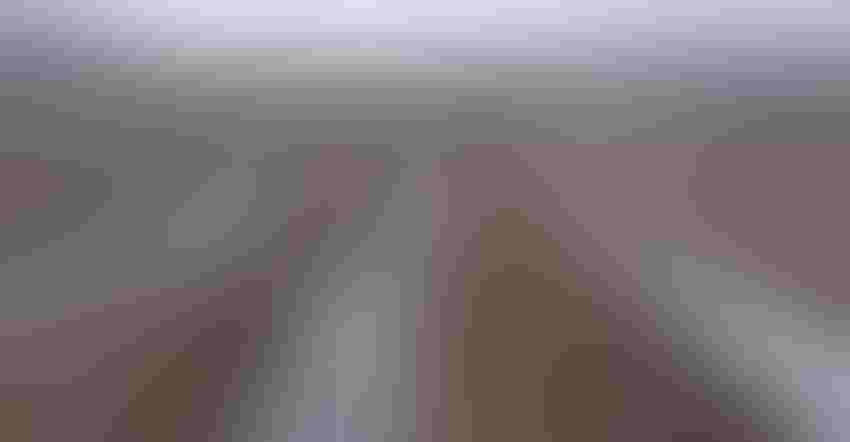 JUST A TRACE? Forecasters believe winter will be wet with plenty of cloudy days. Whether you will see lots of snow or just a dusting now and then is the bigger question.
A few wet, heavy snowflakes settled on rooftops and mailboxes in parts of Indiana on Halloween morning. Is that a sign of things to come yet this winter? Time will tell.
Ken Scheeringa, associate climatologist with the Indiana State Climate Office, says the firmest prediction for the winter of 2017-18 is wetter-than-normal conditions across Indiana. He bases that statement on the winter forecast from the Climate Prediction Center, part of the National Oceanic and Atmospheric Administration.
"A La Niña is developing according to CPC, and we had a La Niña event last winter," Scheeringa says. "The one this year will likely not be as strong as the one a year ago."
The La Niña pattern helps determine where the jet stream sets up for the winter, he says. A La Niña is the cool phase of the ENSO cycle, or El Niño-Southern Oscillation. The cycle consists of La Niña, neutral and El Niño, which is the warm phase. After last winter's La Niña dissipated, ENSO has been in the neutral phase for most of the summer and fall.
The La Niña phase means that tropical Pacific Ocean waters are cooler than normal. This affects barometric pressure, which in turn affects air circulation patterns around the globe. No two La Niñas are alike, but enough have been documented that forecasters generally know what to expect in various areas around the world when one develops. That's playing a major role in the CPC expecting a wetter-than-normal winter season for Indiana, Scheeringa says.
Temperature picture
What everyone wants to know is if there will be more snow than normal this winter. Will it be a good winter for sledding and snowmobiling? Should you get your snow blower out and tuned up so it's ready to go?
The jet stream will likely dive down into the continental U.S. from Alaska on occasion this winter. There is a good chance of colder-than-normal temperatures in the Great Plains, Scheeringa says. However, it's a mixed bag on temperature for Indiana. Officially, the CPC gives equal weight to a colder, warmer or normal winter regarding temperature. That leaves the question of how much snow you can expect wide open.
Scheeringa says if he were pushed out onto a limb, he suspects that the front part of winter might feature cooler weather, with warmer-than-normal weather in late winter.
However, the ENSO cycle doesn't operate in a vacuum, he notes. There are other factors that also influence winter weather patterns across the Midwest and in Indiana. The Arctic Oscillation, for example, can influence the number and frequency of cold outbreaks that occur during winter. "The problem is that this particular factor can only be predicted about two weeks in advance," Scheeringa says. "We can't depend on it to give us a good indication of what will happen as far as temperature goes during the entire 12 weeks of winter."
Remember that climatologists count winter as the period from Dec. 1 through Feb. 28. So will you need a snow shovel or an umbrella? You decide. Or if you want to hedge your bets like many weather forecasters do, you might have both on hand!
Subscribe to receive top agriculture news
Be informed daily with these free e-newsletters
You May Also Like
---