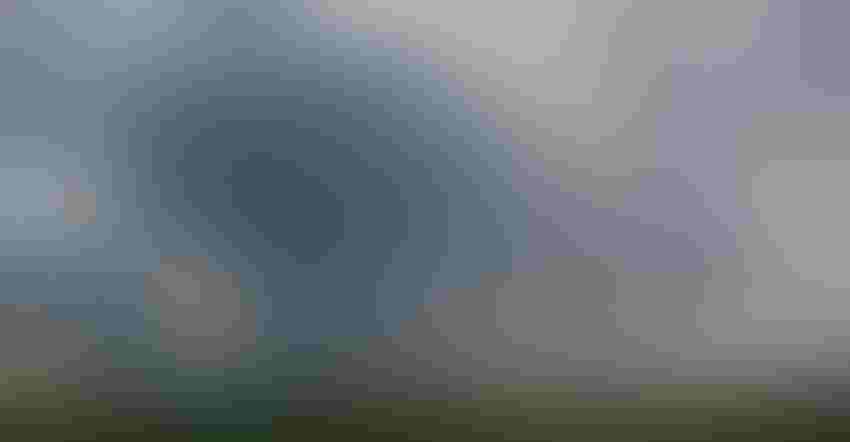 WELCOMED WIND: Given the amount of snowfall in Minnesota this winter, wind will be welcome across the landscape to help dry soils.
April is the core month of spring in Minnesota. Soils thaw and drain, perennial vegetation starts to come back to life, animals stop hibernating and birds begin migrating.
April, too, is increasingly a month when farmers want to start planting crops. However, in recent years, an increased frequency of showers and thunderstorms in April, combined with a shedding of the winter's snow cover, have presented difficulty for crop producers to find enough field-working days to get all the spring planting done.
This may be the case, too, in 2019.
An overlooked climate attribute that helps alleviate wet soil conditions that don't allow for much fieldwork at the beginning of April is the increase in wind speeds that we commonly experience. In fact, based on historical average daily wind speed, April is the windiest month on the calendar in Minnesota. Average daily wind speeds typically vary from 11 to 14 mph, and there are many days when the average wind speed is over 20 mph.
The higher April wind speeds accelerate surface evaporation and soil drying. This means during dry weather intervals when daytime relative humidity only hovers in the 20% to 40% range, soil evaporation can be so high that even saturated soils can become workable soils for tillage or planting equipment — in a matter of just three to four days.
Expect flooding
In the context of the heavy snows and wet soils produced by the 2019 winter weather pattern across Minnesota, many hydrologists are concerned about spring river flooding. Agricultural producers may be concerned, too, about delays in spring planting.
The added wind of April may be an asset to look forward to in this regard. Historical lessons have taught us that even when the month starts with flooding and saturated soils, rapid field drying can occur and allow for planting activity in the second half of the month. This indeed may be the scenario that plays out over the 2019 season.
We shall see.
Seeley is professor emeritus of climatology at the University of Minnesota.
About the Author(s)
Subscribe to receive top agriculture news
Be informed daily with these free e-newsletters
You May Also Like
---