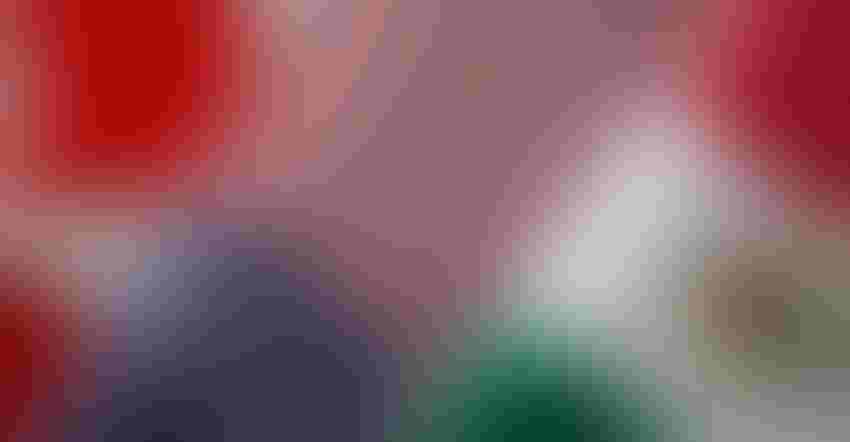 U.S. farmers and ranchers concerns over NAFTA continue to mount.
ronniechua/Thinkstock
 With a great deal at stake for U.S. agriculture, the days and hours are running short for ratification of a renegotiated North American Free Trade Agreement (NAFTA).
According to former Congressional Budget Officer director Doug Holtz-Eakin, now President of the conservative research group American Action Forum (AAF), the effective deadline for renegotiation of NAFTA "in time to be ratified in 2018" is only two weeks away.
While a number of issues are the cause for delay of a successful NAFTA deal, Holtz-Eakin says one of the major sticking points is the Investor-State Dispute Settlement (ISDS) provisions, an issue that President Trump is pushing to exclude from a modernized NAFTA. Analysts believe the issue is of great importance to both Mexico and Canada and remains a major stumbling block in the three-nation push for a renewed trade agreement.
"In NAFTA, the ISDS provisions have proven to be an important feature," Holtz-Eakin noted in a recent AAF newsletter (The Daily Dish). "The United States advocated for including the ISDS provisions in the original NAFTA deal. ISDS gives companies at home and abroad the security to invest internationally. At present, however, the Trump Administration is pushing to have the ISDS excluded from a modernized NAFTA."
He says the Trump administration considers the ISDS an inappropriate subsidy to U.S. investments outside the United States. Unfortunately, he notes, that is turning the economics on its head.
Supporters of the ISDS provisions of the original NAFTA say the point of the provisions were not to subsidize, but a way to level the playing field between the legal environment in the United States and the strength of legal systems elsewhere.
"Undoing that would serve to misallocate capital investments, reduce returns, and ultimately harm the competitiveness of U.S. firms," he said.
ISDS provisions are not the only stumbling block in the renegotiation process. New proposals from U.S. trade representatives include a measure that would increase NAFTA's regional automotive content, specifically an increase from 62.5 percent to a phased-in 75 percent requirement to raise labor content rules of wage rates to $16 an hour. Effectively, this would penalize Mexico because the provision allows the wages for engineers, researchers, sales, software and product development personnel to be included in determining that hourly wage in the U.S., a disadvantage to Mexico as almost all that work is performed outside of Mexico.
The average wage in Mexico for autoworkers is about $6 an hour.
Another stumbling block to reaching an agreement on a modernized NAFTA is a new Trump issue concerning Mexico's ability and willingness to stop people from traveling through Mexico and headed to the United States. If that wasn't enough of a roadblock to trade negotiations, Trump is insisting, "we must get Wall funding fast."    
No Wall, Says Mexico
Mexico has repeatedly said under no circumstances would they be willing to pay for the construction of a border wall – either directly or indirectly.
Trump's threats to exit NAFTA continue to rattle global automakers that have invested billions of dollars in new plants in Mexico during the past decade, and have become a real concern for U.S. agriculture, especially considering recent sabre rattling over trade with China, who only recently issued a 179 percent tariff on U.S. sorghum exports.
Some analysts are saying although many terms of a modernized NAFTA have been worked out between the three participating nations, last minute kinks in the system in the form of late-hour Trump requirements may represent the greatest threat to a new NAFTA, a measure echoed by former U.S. President George W. Bush during an interview with Fox News recently.
"How can we best expedite positive trade which benefits everybody, but also to make the point that the three of those countries are going to need to work together to be able to compete with China in the long term," Bush said.
U.S. farmers and ranchers concerns over NAFTA continue to mount in spite of recent comments from Mexican and Canadian trade representatives in late April voicing optimism that trade talks had progressed and that a final deal could be forthcoming. But as the White House imposes last minute requirements on the deal, many are concerned that reaching a new agreement before Mexico's Presidential election this summer and the mid-term elections in the U.S. this fall, both of which could weigh heavy on any trade decisions, are becoming less likely than many thought.
Indeed, considering the potential for a trade war with China, a successful and rapid North American Trade Agreement becomes not only important, but perhaps critical to U.S. agricultural interests.
Subscribe to receive top agriculture news
Be informed daily with these free e-newsletters
You May Also Like
---