While many individuals examine financials for the reasons behind a business' success, it is often the unseen components that lead to financial fortune.   
An analogy could be made to a successful basketball team. Yes, the superstars attract all the headlines, but it is the individuals from the bench, the role players or the "intangibles" that make the difference.  Let's examine some of the difference makers imperative in this economic down cycle.
Counsel
Can you be open-minded?  Are you willing to accept counsel, suggestions or advice?  In working with lenders, a willing attitude is a valued "intangible." Especially in tough economic times, the ability to seek and heed counsel is a difference maker. Listening to suggestions is good, but implementing them is how a business improves. In fact, improvement only comes from the follow through, execution and monitoring of adjustments and performance.  
Honesty and ethics
Occasionally, challenging economic times can evoke personality changes. The old adage of "Desperate times call for desperate measures!" comes to mind. Examples of such personality changes include selling assets that violate loan agreements, holding assets and liabilities without full disclosure or selling another individual's assets. In one instance, a producer accumulated significant credit card debt in the names of his children and spouse. Honesty and ethics are still pillars of our society as well as powerful factors in a lender relationship.  Remember that without trust, there is no relationship.
The use of good records
I often encounter the myth that audited financial statements make one's financials bulletproof. While another set of eyes is a good idea, financial statements, audited or not, are most valuable when used in making decisions for the business. The best record systems are designed to conduct sensitivity analysis before a plan is put into action. Specifically, the system considers changes in price, cost, market and production, all in a written, adjustable form. Whether it is production, marketing or financial management, utilizing records to monitor performance is an "intangible" factor in success. 
Another critical "intangible" is teaching valuable management skills to the next generation. The younger generation brings a new energy, technology savvy and a can-do attitude to the industry. However, those skills become truly valuable for the long-term with the addition of the elder generation's experience. The transition of a business is about passing along a sustainable, profitable entity which absolutely includes astute management skills.  
Like some teams, one either gets the "intangibles" or they do not. However, these behind-the-scenes practices and skills can be the difference makers in requesting credit, seeking more land or acquiring assets. In a business, the financials are like the superstars and get top billing. Remember, that is the everyday systems and procedures that are often the difference makers. 
About the Author(s)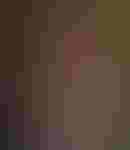 Dave Kohl, Corn & Soybean Digest trends editor, is an ag economist specializing in business management and ag finance. He recently retired from Virginia Tech, but continues to conduct applied research and travel extensively in the U.S. and Canada, teaching ag and banking seminars and speaking to producer and agribusiness groups. He can be reached at [email protected]
Subscribe to receive top agriculture news
Be informed daily with these free e-newsletters
You May Also Like
---