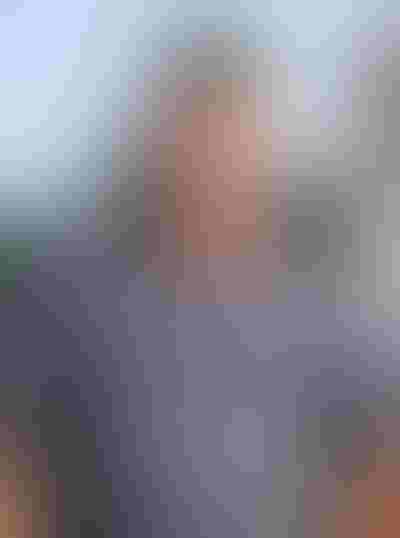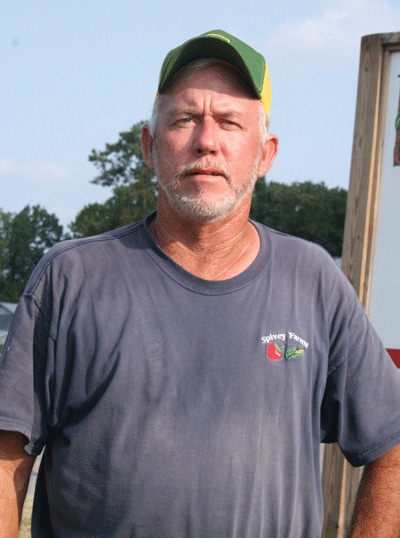 On the face of it, strawberries and tobacco may not look like the best two enterprises for a combined fruits, vegetables and row crops operation.
Both are labor intensive, and the peak labor periods occur fairly close together.
But Frankie Spivey of Sanford, N.C., says they can be grown quite successfully in tandem. He should know: He has been doing it for 10 seasons.
How did he get into it? Back when the outlook for flue-cured tobacco — Spivey's main crop — was beginning to look awfully grim, the Sanford, N.C., farmer started looking for another way to make money.
"I was just trying to spread things out and find something different in case tobacco or something else fell through," said Spivey. "I was trying to diversify and also to have income coming in more of the time."
Now, with a decade of experience to draw on, he thinks all in all his decision was a good one.
"Strawberries go well on a tobacco farm, but they tie up a lot of your time," says Spivey. "It gets pretty busy when you're trying to set tobacco and pick strawberries at the same time. It makes for some long days."
There can be another collision when he sets the next year's strawberry crop. That usually happens at the end of September and sometimes overlaps with the end of tobacco harvest.
He has three acres of strawberries this season.
Marketing is a priority
Right from the beginning, Spivey has made marketing a top priority. For most of that time, he has sold his strawberries primarily from an on-farm stand. He also sells some berries to a few informal farmers' markets in the area, and he sells jams and jellies made from his produce. To further enhance the stand's offerings, he grows sweet corn — 15 acres this season — and small plots of other produce like peas and butterbeans.
Don Nicholson, North Carolina Department of Agriculture regional agronomist, says Spivey has a marketing advantage compared to many farmers who want to sell produce at a farm stand: His farm is locatedbetween a municipality (Sanford) and a military installation (Fort Bragg).
"There are a lot of warm bodies within five miles of his place," he says. "That helps a lot when you are direct marketing."
Strawberries and sweet corn give an excellent opportunity for a row cropper to supplement his income, says Nicholson. "They also provide an additional revenue stream. And for Spivey, strawberries come in at a time when he can take advantage of the labor he has on hand."
Demand should be dependable for the foreseeable future.
"Everyone loves strawberries," says Nicholson.  "And sweet corn is another food that southerners like to eat in the summer time or put up for the winter. With these two crops, you can really take advantage of the identity many people feel with the healthy North Carolina 'traditional' menu."
The 2010 strawberry crop in North Carolina was really high quality, but it only lasted a short time, says Nicholson. "We had a bang-up crop for four or five weeks, but it gave out after that. The crop tasted good, but too much came off at one time."
In the end, the profit could have been better. "I don't think anyone lost money on this crop but they didn't make a lot either.      
Spivey grows some livestock, including four poultry houses with a capacity of about 76,000 chickens, and 140 brood cows. He produces hay for the cattle on 75 acres of Coastal Bermuda and has 250 acres of pastures. He also had 700 acres of soybeans this season.
A late leaf crop
For his No. 1 crop — tobacco —t his was a very late season: When Southeast Farm Press visited his farm in mid-August, Spivey hadn't even begun harvesting.
"It was dry into late June," says Spivey. "The tobacco was coming into top, and a lot of the bottom leaves burnt off. We got a little bit of rain in July, and it looked better. But there was still a lot of fertilizer in the ground."
Spivey was watering his tobacco with two hose reel irrigators, and he hoped to start priming the third week of August.
"We are irrigating because it has been so dry this year and we are trying to finish filling it out so it will cure better," he says. "It is a little greener than you want it. We are irrigating now to get it to where we can cure it."
Where he has access to water, he tries to put on as much irrigation as he can. "But some fields don't have water available or don't have enough. We will have to wait on those fields to mature."
Spivey contracts with Philip Morris International and is anxious to meet its demands for low residues. "It is a little more picky than some of the other companies, so this year I decided to try to grow it without any MH-30," he says.
He is relying instead on Prime+ and contacts. "We made four applications of the contact, and on the last two, we added a split application of Prime+. So far it looks like its going to work."
e-mail: [email protected]
About the Author(s)
Subscribe to receive top agriculture news
Be informed daily with these free e-newsletters
You May Also Like
---