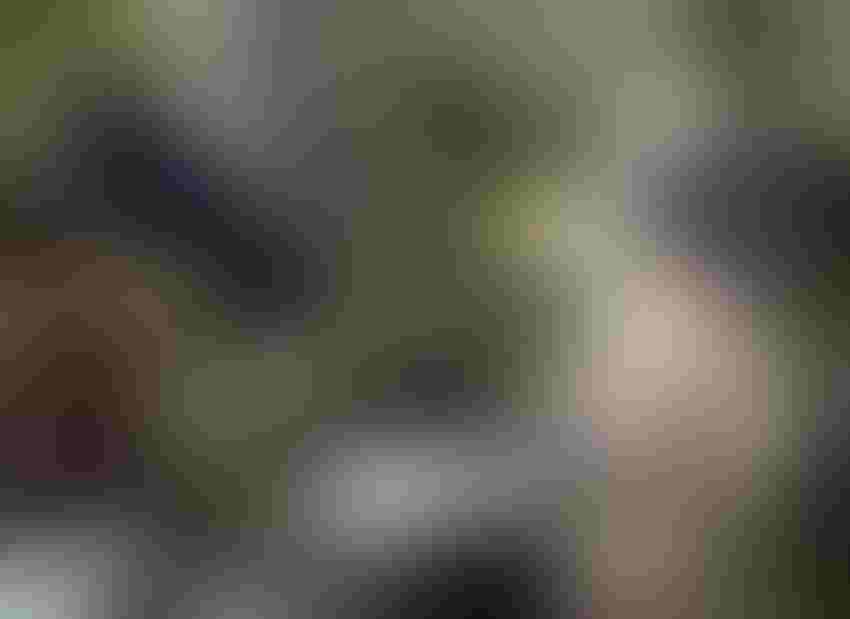 Aaron Smith, a University of Tennessee Extension agricultural economist, predicts the pricing range for 2021 soybean crop at between $9 and $11 per bushel, a wide gap but there is support to see prices swing to that $11 level.
Brad Haire
Soybean prices struggled much of 2020 to cross the profitability line for many growers, but prices rallied in the last quarter, if not to respectable levels, at least away from not rude ones. Caution flags ahead show prices for 2021 season will be volatile, nothing new, but the price window to seal up a profit may be better.
Aaron Smith is a University of Tennessee Extension agricultural economist. He and his colleagues from other Southern land-grant universities gathered virtually for the annual Southern Ag Outlook Conference the last week in September. They gave their reviews and forecasts on major Southern commodities. Smith gave the soybean outlook.
As October started, November futures contracts were hitting the $10 mark and a bit better. Southeast soybean production costs vary across the region as do local basis prices. But according to Smith's numbers, that $10 price with trend average yields between 55 bushels and 60 bushels per acre for Delta production budgets, along with the government assistant in 2020 through the Coronavirus Food Assistance Program 2 , and in some cases the Agriculture Risk Coverage-County payments "may result in some profit for producers," he said. "We also had that peek back on Sept. 18 of $10.46 (per bushel) and hopefully some producers took advantage of that pricing opportunity. … and are able to take advantage of the current situation."
COVID-19 compressed the marketing season and threw a monkey wrench into most markets. Most producers had no opportunities to secure profitable prices until the most-recent rally. As harvest hit the high gears this October, a price "rally" isn't typically something you see in a normal year. A combination of late-summer weather issues in major growing areas, including flash droughts and freakish inland hurricanes in the upper Midwest, coupled with strong export sales and buying intentions from China, historically U.S. soybean's top buyer, have finally led to a good unusual thing about the 2020 marketing season.
Storage fees and local basis, again vary across the Southeast, but even if growers plan to store their 2020 crop, $10 futures price is a "good opportunity to at least secure a price on the future side, for anything that you're putting into storage," he said. "Basis appreciation can still be taken advantage of for stored soybeans that are priced on the futures market. This can be beneficial for many producers in the Southeast."
Trade uncertainty
He said there is support for prices to hover for now around that $10 mark, but pricing chances might be short-lived, however, due the high degree of uncertainty with trade with China and competition for other countries such as Brazil, there remains a very wide range of potential prices.
Pegging Brazil's production and quality can be tough. But the country now plants about 100 million acres of soybeans, or about 30 percent more than it did seven years ago. Its average yields are equal to the U.S., between 50 bushels and 53 bushels per acre, producing about 4.9 billion bushels annually, more than the U.S. Brazil's ending stocks for 2020 and into the 2021 year will remain low, he said, or at around 720 million bushels.
China, he said, is projected to buy from other countries 3.64 billion bushels of soybeans, which goes to feed its massive pork industry now ready to rebound from African Swine Flu epidemic. China purchases of U.S. soybean all but fell off the map in recent years, but indicators now show China is back for U.S. soybeans with strong accumulated and outstanding sales now trending higher than the levels the previous two marketing years.
Is China making good faith on its end of the U.S. Phase 1 trade deal to buy more U.S. soybeans, or its need to feed pork to feed people, or both? Either way, he said, it's a good sign.
Government payments triggered by national and international decisions far removed from U.S. farmers' control, contributed greatly to keeping many soybean growers afloat over the last few years. But just what, or if, such government support will look like in 2021 is unknown. Right now producers should not be counting on support at 2018-2020 levels from the federal government.
With that and all the other uncertainty, Smith set the pricing range for 2021 at between $9 and $11 per bushel, a wide gap but there is support to see prices swing to that $11 level. Growers should look at a target price of $9.75 per bushel as an entry point to market some of the 2021 crop. Growers need to also set sound crop insurance coverage and consider other tools such as put options to set price floors.
About the Author(s)
Subscribe to receive top agriculture news
Be informed daily with these free e-newsletters
You May Also Like
---