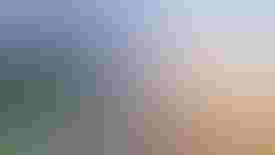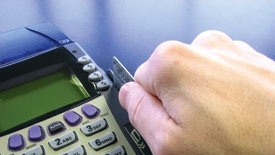 Six years have passed since the great commodity super cycle, and the renewal season for 2019 operating lines of credit is just around the corner. With the agriculture economy in the "reset mode," this renewal season will be known as the "renewal season on the brink." More agricultural lenders will be scrutinizing your request for operating lines of credit or a refinance. If the economy and unforeseen events, such as weather, have impacted your fortunes, the following are some action items that will be important to improve your chances of succeeding in obtaining operating lines of credit or debt restructuring.
First, come to your lender with an up-to-date balance sheet. These updates should include a list of all inventories with current, realistic valuations. Be prepared to provide serial numbers for your equipment and machinery and identification records for livestock. Also, make sure that all debt obligations, including accounts payable, vendor credit, and machinery leases, are included.
Some lenders are now requiring personal balance sheets listing personal assets and liabilities. When compiling these documents, do not forget credit card debt. Also, make sure to check your credit reports for incorrect information which could possibly lead to denial of a credit request.
The lender will require at least three years of historical business income statements to conduct trend analysis. Many agriculture producers supply this information in the form of Schedule F tax records; however, do not be surprised when your lender conducts an accrual analysis. The traditional cash-basis income statement taken from the tax returns will often not portray an accurate picture of your operation. Accrual adjustments evaluate the change in your level of inventories, receivables, payables, and prepaid expenses on the beginning and ending balance sheets. They will also examine the collectability of your receivables. Accrual analysis provides both the borrower and the lender a more complete picture of the bottom line results over the year.
Improving your chances for success in obtaining operating funds or a refinance will require a projected cash flow. This is a basic statement that is the heart and soul of business planning. Creating a projected cash flow will require you to think through production schedules, marketing, finance, and operational plans. Given the uncertainty in the economic environment, you will also need to examine your operation's sensitivity to prices, cost, and interest rate fluctuation.
Finally, provide your lender with your short and long-term goals. Thinking about and articulating how you intend to accomplish your goals will improve your chances of receiving funding from your lender. This list does not guarantee success but will go a long way to improving dialogue with your agricultural lender.
About the Author(s)
Subscribe to receive top agriculture news
Be informed daily with these free e-newsletters
You May Also Like
---