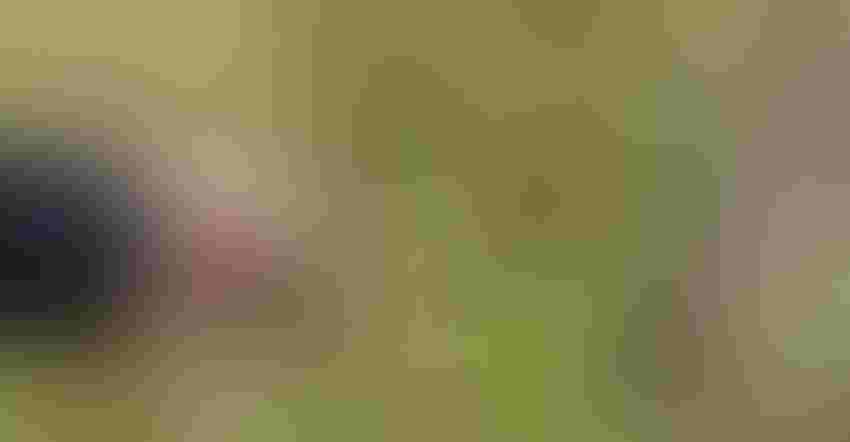 BENEFITS TOUGH WEEDS: Wally Tyner says changes in the climate, including more carbon dioxide in the air, are favorable for weeds like Palmer amaranth.
Ask Purdue University agricultural economist Wally Tyner if he believes human-induced climate change is real, and the answer is swift and unequivocal.
"Absolutely," he says. "I'm not a climate scientist, but when I look at ones who are that say temperatures and carbon dioxide levels are both rising, they're people of high competence and high character. That makes it pretty clear for me."
Tyner's concerns about climate change are professional and personal. Regarding the former, he says things like the increasing incidence of stinkbugs and Palmer amaranth are manifestations of climate change.
"Palmer amaranth thrives in hot, dry, high carbon dioxide environments, which is part of the reason we're seeing more of it," he says. "The territory for many insects is expanding. This is important for agriculture. We need to do research to get ahead of the game and develop a more resilient agriculture."
Then there's the personal side. "I have grandkids," he says. "I want them to inherit a planet that's not too different from what I have. If we continue down the path we're on, that won't be the case."
Climate change research
Reasons like these are why Tyner and 80-some other Purdue professors are seeking solutions to climate change under the umbrella of the Purdue Climate Change Research Center. Made up of faculty and others from 23 departments across eight of Purdue's academic units, the center facilitates climate change research and education.
From its inception in 2004, the PCCRC assembled a community of scholars who share the perspective that human and natural systems should be studied as an integrated whole.
Although the PCCRC includes a wide variety of disciplines, Tyner's interest is agriculture, which he says is heavily impacted by climate change.
"The changes we're looking at under business as usual are pretty severe changes, like an increase of 5 to 8 degrees, which is huge," he says. "One thing that's clear is that we need to up our investment in ag research. And we need to develop a more resilient agriculture, not like we know today."
Some research Tyner describes includes developing predictive models of how climate change will affect major growing regions around the world, given different scenarios. Or how seed can be re-engineered to become more drought- or pest-resistant. Or how agriculture itself can be re-engineered to become more resilient to this new world.
Tyner says farmers can benefit by becoming more aware of the effects of climate change and learning how they can make their farms more resilient.
"As you learn more about climate change in this region, ask yourself, 'What can I do to mitigate or adapt?'" he says. "Resilience is going to be the key. That might include no-till and cover crops, or increasing the number of crops in your rotation or even growing new crops."
Still optimistic
Despite the challenges presented by climate change, Tyner is cautiously optimistic that the world can continue to thrive — if people are willing to adapt.
"First, we have to get out of this mode of being skeptical about climate change for nonscientific, purely political reasons," he says. "Instead, we have to start thinking of our country first. If we can do that, American ingenuity will take over and we'll come out OK. If we continue to let this political game be played as it is now, we won't."
Tyner says faculty members of the PCCRC are available to give presentations on climate change to farmer or civic groups.
Boone writes from Wabash, Ind.
Subscribe to receive top agriculture news
Be informed daily with these free e-newsletters
You May Also Like
---