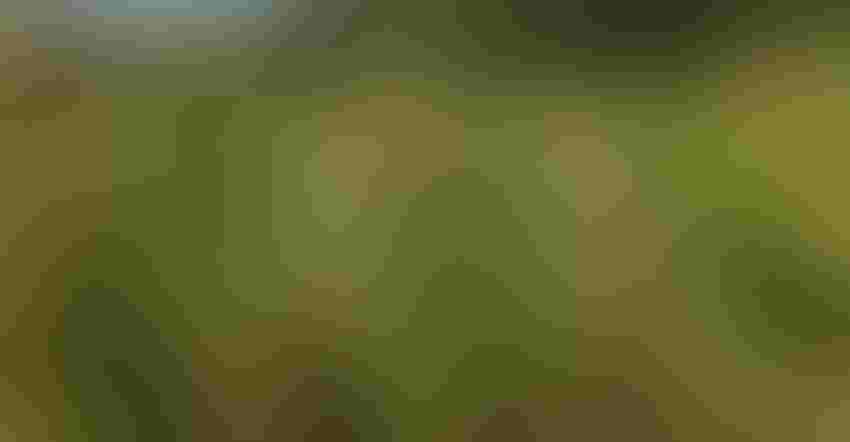 BUSINESS RISK: Whether it's a banner year for crops or a tough one falls under business risk. You take that risk every year, no matter what type of financial risks you take in your operation.
There are numerous ways to classify risk. One useful taxonomy is to categorize risk as either operational or strategic. 
Operational risk is composed of business and financial risk. Business risk is defined as the inherent risk in the performance of a farm independent of the way it is financed. Common business risks include price, cost and production variability. On the other hand, financial risk is defined as the added variability of net returns that results from financial obligations associated with debt financing. 
The next important definition is strategic risk. Strategic risk involves the sensitivity of the farm's strategic direction, and ultimate vulnerability and sustainability of the farm to uncertainties in the business climate.  Let's take a closer look to see what that means in practical terms.
Built-in strategic risks
Uncertainties pertaining to strategic risk may be derived from the following sources: international circumstances, government policy and regulation, macroeconomics, social situations, industrialization, technological uncertainty, or competitive conditions. Obviously, given this list of sources, it will be difficult to mitigate strategic risk. The fact that it is difficult to manage or transfer risks through futures or insurance markets, or by controlling debt, does not make strategic risk less of a concern. 
Creative strategies are often needed to manage strategic risk exposure. These approaches may include flexibility, adaptability and diversification. In essence, strategic risk requires the development of alternatives or contingency plans.
Risk scenarios
One of the ways to think about strategic risk is to use scenario analysis, a common method in business planning. Scenarios can provide insight and an understanding of the forces and drivers that may shape the uncertain future. 
Scenarios help provide a framework about what may happen, and more importantly, what a farm might do if one of the scenarios plays out. When evaluating scenarios, it's important to try to gauge how each scenario will affect the farm's balance sheet and income statement. 
This can be done using pro forma statements or projections. It's prudent to use at least three scenarios: worst case, most likely and best case. In addition to examining the financial impacts of each scenario, it's also important to gauge how each will affect managers' attention and oversight. 
Managing both operational risk and strategic risk is important in today's production agriculture environment. Traditionally, most farms have focused on operational risk, which may involve variability in prices, costs and production. 
Examining strategic risk, or focusing on the sensitivity of the farm's strategic direction to changes in the business climate, is becoming increasingly important.  More information pertaining to business planning, risk management and strategic management can be found on the website for the Purdue University Center for Commercial Agriculture.
Langemeier is the associate director of the Center for Commercial Agriculture. He writes from West Lafayette.       
Subscribe to receive top agriculture news
Be informed daily with these free e-newsletters
You May Also Like
---