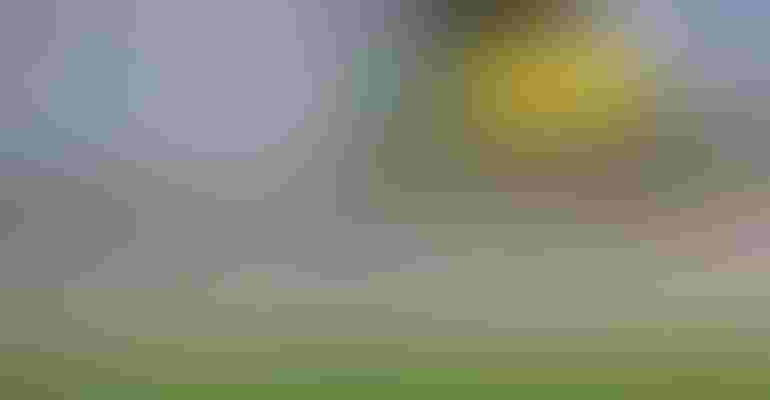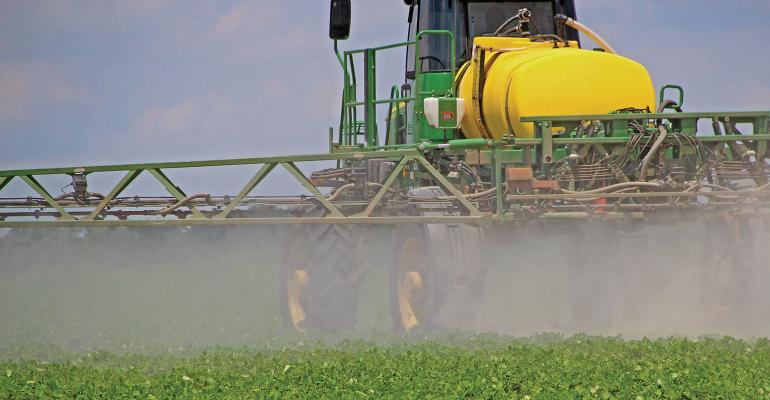 Extension agronomist, Jeremy Ross, encourages farmers to inventory chemicals on hand and begin booking for 2023.
Farm Press
Farming comes with natural ebbs and flows, but we can all agree that the high cost of production in 2022 was just plain harsh. John Anderson, agricultural economist, and director of the Fryar Risk Center at the University of Arkansas, presented a commodity market review during the 2022 Arkansas Harvest Recap, and he discussed what is shaping up for 2023.
Anderson started his presentation with a smile and a line from Will Rogers.
"An economist's guess is liable to be as good as anybody else's," he quoted.
High cost of production in 2022
Farmers knew from the beginning that the year would be tough from a cost-production standpoint. Concerns rose in early 2022 right along with prices. Anderson reported that enterprise budgets were revised three times before planting season due to soaring fertilizer and fuel prices.
"2022 was bad," he said.  "It started bad, got worse, and seemed like it was never going to end."
As February and March rolled in, variable costs were estimated at 40% to 70% higher than in 2021. Commodity prices looked promising, but they were swallowed up by input costs.
Jeremy Ross and Jarrod Hardke, Extension agronomists at the University of Arkansas System Division of Agriculture, were on hand to share in the 2022 recap.
Ross noted the costly ripple effect due to COVID, supply chain issues, and manufacturing shutdowns – with some manufacturers in China shut down in effort to improve air quality standards for the 2022 Winter Olympics.
Then the weather worsened matters. The production year was too wet to plant then too dry to grow.
While the wet spring was not that different from the previous three years, weather trends drastically changed the first of June. Hardke said rice farmers got a tough reminder as drought tested the limits of irrigation capacity.
Anderson explained how drought challenges differ in modern day agriculture.
"A drought does not mean what it used to in ag. Traditionally it meant massive crop failure. Now, at least in Arkansas, most everything is irrigated, so drought today means higher cost of production and management challenges."
He noted the irrigated Arkansas crop acreage in 2022 – with soybean at 85%, corn and cotton at 95 to 97%, and rice at 100%. While farmers managed to keep yields up on these irrigated acres, it was a hugely expensive crop to produce.
"It is amazing how good the state average yield looked given the cost of production this past year," he added.
The erratic growing season closed with an efficient harvest and the dry weather left few ruts in the field.
Of the 3.1 million soybean acres planted in Arkansas, the USDA National Ag Statistics Service currently estimates yield at 53 bushels per acre. Ross anticipates the estimate may be lower in the upcoming adjusted Feb. report.
Arkansas rice yield estimates are at 165 bushels per acre, with widespread variability between good fields and poor yield. Hardke expects the state's rice acreage to be up for 2023, recognizing that fuel, fertilizer, and commodity price competition will all play into how it settles.
Outlook for 2023
As we roll into the upcoming production season, farmers will see relief with slightly better supply and lower projected fuel prices.
Urea prices look better for rice farmers, and fertilizer prices have stabilized overall; however, they remain high with no break in sight. Ross and Hardke agreed that the current low in market volatility is related to lower sales, and prices are forecasted to go up as farmers begin buying fertilizer.
When it comes to fertilizer booking, there is a bit of a standoff situation, and Anderson gave insight. On one hand, you have producers who are hesitant to book. On the other, you have suppliers with fertilizer to sell but choosing to hold out to see where the market may go.
"There will be some upside pressure in that market, but we are hoping there will not be too much as fertilizer is purchased. I do not see a repeat of last year," he said.
Other concerns are presented with the overall weakened economy and the likelihood of a formal recession in early 2023. Anderson noted that consumers cannot sustain the high spending rates that have hugely contributed to the economy and the Gross Domestic Product (GDP) for the past two quarters.
Time to book and price
Ross encouraged farmers to inventory chemicals on hand and begin booking for 2023.
Anderson agreed and said, "When it comes to inputs, the earlier to book – the better. Our enterprise budgets are showing some returns in the black right now, so do not be afraid to pull the trigger on booking."
Fortunately, rice prices remain high, and Hardke affirmed, "The cure for high prices, is high prices. In comparison to input costs, rice prices are at a place we can hold."
Anderson added that overall commodity prices look good compared to last year and are at historically good levels. His advice is to price some earlier rather than wait until later, and he closed with a quote from O.A. Cleveland, cotton specialist from Mississippi.
"If you like the price enough to put the seed in the ground, you should like it enough to go ahead and price some of the crop."  
Subscribe to receive top agriculture news
Be informed daily with these free e-newsletters
You May Also Like
---