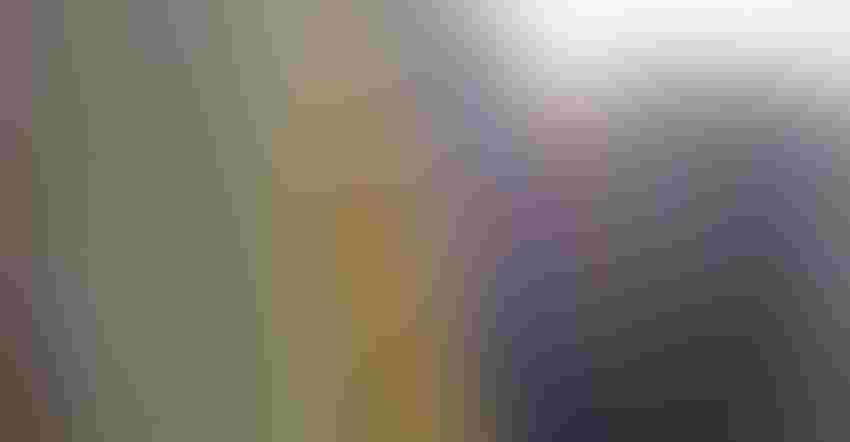 BITTER FALL: Hard frosts in September 1974 caused corn yields to drop to less than an average of 70 bushels per acre.
Paula Mohr
September of 1974 is ranked as the fourth coldest in Minnesota history on a statewide basis. However, it is unmatched for the level of frost damage inflicted on crops that had not yet reached maturation.
Many Minnesota farmers remember this month because it ruined their crop prospects and their farm budgets for the year, with most of the frost damage occurring the week after Labor Day.
Cold air was in place over Canada as part of a large high-pressure system and was ready to descend upon Minnesota by the end of August. The first four days of September produced frosts across the state.
Starting on Sept. 1, portions of Becker, Polk, Morrison, Anoka and Sherburne counties reported a light frost in the morning with official minimum temperatures ranging from 29 to 32 degrees F.
Sept. 2 brought a few more light frost readings to Morrison and Sherburne counties, but cloud cover prevented frost from occurring in most other places.
Then Sept. 3, the day after Labor Day, widespread hard frosts prevailed with readings as low as 22 degrees as far south as Pipestone.
The next morning on Sept. 4, spotty frosts were reported around the state as farmers scouted their fields to witness the damage inflicted, which was considerable on corn and soybean fields not near maturation. Kernel filling and bean size growth were both abruptly cut off in these crops, and most of the canopy leaves were burned by the killing frosts.
That was just Chapter No. 1 of September's cold temperatures.
There were repeat hard frosts in the northern and western counties on Sept. 22 and Sept. 25, with readings as low as 10 degrees at Thorhult in Beltrami County. Then, over the last three days of September, hard frosts were again more widespread, with several minimum temperature readings in the teens across the central and northern counties, and as cold as 25 degrees at Luverne.
By the end of the month, some farmers had decided to chop their corn for silage rather than to harvest grain.
Where the corn was harvested and dried for grain, the yields were generally under 70 bushels per acre, representing a sharp drop in the corn yield trend. In fact, 1974 was the first of three years in a row that saw statewide average corn yields fall below the trend line, all years averaging 70 bushels per acre or less.
Climatically, for the primary corn and soybean producing counties in Minnesota, September of 1974 brought four mornings of low temperatures in the 20s or colder. This is a rare occurrence in Minnesota history, with only 1928, 1918, 1899 and 1893 showing similar September low temperature readings.
Seeley is professor emeritus of climatology, University of Minnesota
Subscribe to receive top agriculture news
Be informed daily with these free e-newsletters
You May Also Like
---