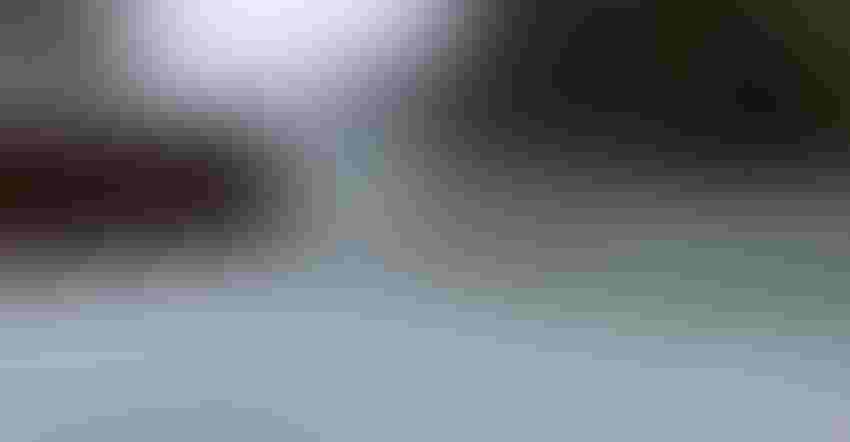 MOTHER NATURE STRIKES AGAIN: This photo wasn't taken in February or March. It was taken on April 18 near Franklin, Ind. A similar picture of snow was taken on April 21, 2021.
Tom J. Bechman
The spring of 2019 was cool, but crops weren't significantly impacted because virtually nothing was planted until June. Then 2020 brought the Mother's Day weekend freeze, with temperatures below 30 degrees F zapping fruit buds and nipping some early-planted crops. One year later, 2021 featured a 1- to 2-inch snow in parts of Indiana in late April. Finally, April 18, 2022, brought anywhere from a trace to over an inch of snow to parts of Indiana.
What is going on? Is it just coincidence? Twice might be coincidence, but three years in a row?
"It's quite possible that what we are seeing is a result of the changing climate many people have talked about," says Beth Hall, Indiana state climatologist and director of the Midwestern Regional Climate Center, located at Purdue University.
"We're seeing extremes in weather patterns in the spring," she continues. "We expect spring weather to be volatile because it's a time of shifting weather patterns seasonally. But looking over the past 20 to 30 years, these shifts in the spring have become more extreme.
"Instead of maybe a 20- or 30-degree shift in temperature during the same week, we see weeks when it goes from the 20s or 30s into the 80s, all in the same week. It seems like the weather pattern never completely settles down as it did in the past."
Tracking recent weather patterns
Hall expects weather patterns featuring extreme changes rather than gradual changes will likely continue. "They're going to be something that you will need to prepare for and manage around as best as you can," she explains.
Speaking specifically about the past two winter seasons, 2020-21 and 2021-22, Hall says they played out in a similar way. Both featured a mild winter pattern early, followed by more normal winter weather later. In both years, the biggest snow of the season over much of Indiana occurred in mid-February. Also in both years, the trend toward cool weather outbreaks persisted deeper into spring than usual.
Climatologists and meteorologists define winter as December, January and February, and spring as March, April and May. December 2021 was the third warmest on record since 1895 in Indiana, while both January and February averaged below normal for temperature.
During the two most recent winters, a La Niña existed, Hall says, explaining that this is a cold phase of the El Niño-Southern Oscillation (ENSO) cycle. When the cycle is in the La Niña phase, winters tend to start out mild in the Midwest but deliver a harder punch later and persist into what should be spring — exactly what's been observed in Indiana since fall 2020.
"There is no guarantee we will have a similar winter pattern in 2022-23," Hall observes. Right now, the La Niña is persisting unexpectedly. However, the ENSO cycle could return to neutral; or an El Niño, or warm phase, could begin before next winter arrives. With either a neutral phase or El Niño event, the winter weather pattern would likely be different. Plus, there are other factors that influence winter weather, such as the Arctic Oscillation, which could exert more influence next season. That's all unknown now, Hall says.
"What likely will continue are these patterns of extreme shifts with temperatures, even week by week," she concludes.
Subscribe to receive top agriculture news
Be informed daily with these free e-newsletters
You May Also Like
---