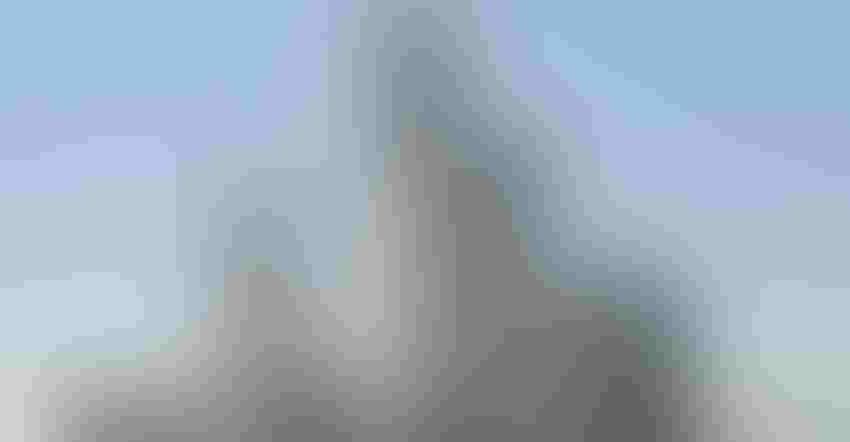 The consensus of my producer-clients over the past few months is that higher priced markets are more difficult to manage than lower priced markets. What's your take?
It is easy to get price-paralysis and not want to make a marketing decision for fear that the market is going to keep going higher day after day. While that might happen, it is important to do something because if you do nothing to manage risk, you are assuming it.
The recent rally in the market on both old crop and new, has given producers the opportunity to make profitable sales. Producers I work with use put options to provide a floor while remaining bullish to upside moves in the market. However, there are times when there is a fair amount of slippage between the current futures price and the strike price where the put options reside. When we see this type of slippage, it is often a signal that we should feed the rally and market some bushels and protect with call options in case the market continues to work higher.
Don't come up empty
I like to use a baseball analogy in these situations. If we can make a profitable sale, switch put options to call options, it feels like hitting a solid double. If all we're looking for is home runs, we can come up empty and miss out on a solid marketing opportunity. Be confident, make a sale and keep yourself in the game by protecting the sale with a call option. No one knows when the market will decide to keep going higher, so it is vital to reward higher prices with sales and strategically hedging around that sale.
We have seen a dramatic increase in December 2021 corn futures and November 2021 soybean futures over the past few weeks. This type of price movement is providing an opportunity to get some marketing done, whether it is a cash sale for fall delivery or HTAs (setting futures and leaving basis open). A diversified portfolio of new crop marketing would have some grain marketed (protected with call options) and the rest of the production protected with put options. Will some of the sales be made too early? Possibly, but no one knows the answer to that question and only time will tell.
Looking to 2022
A conversation I like to have with my customers concerns the 2022 crop year. Let's focus on corn. December 2022 corn futures are $5.15. Will that price stay there? Is it going to go to $7.15 or $3.15? Again, nobody knows. However, we know we can execute some strategies that are going to allow us to take advantage of the current price. For example, a producer can sell 10,000 bushels via a HTA contract and risk 25 cents on $6.30 call options in case we're marketing too soon. They can also take a more bullish strategy and risk 25 cents on $4.60 put options.
Establish a floor and stay open to upward movement in the market. A combination of sales covered with calls and put options protecting unsold bushels allows a producer to start getting control of the 2022 crop.
If you've been watching the recent rally and have found it difficult to make a marketing decision, remember, don't do nothing. Make some sales and protect with calls and establish a floor with puts. We never know when or why prices will decide to work lower.
Contact Advance Trading at (800) 664-2321 or go to www.advance-trading.com.
Information provided may include opinions of the author and is subject to the following disclosures:
The risk of trading futures and options can be substantial. All information, publications, and material used and distributed by Advance Trading Inc. shall be construed as a solicitation. ATI does not maintain an independent research department as defined in CFTC Regulation 1.71. Information obtained from third-party sources is believed to be reliable, but its accuracy is not guaranteed by Advance Trading Inc. Past performance is not necessarily indicative of future results.
The opinions of the author are not necessarily those of Farm Futures or Farm Progress.
Subscribe to receive top agriculture news
Be informed daily with these free e-newsletters
You May Also Like
---