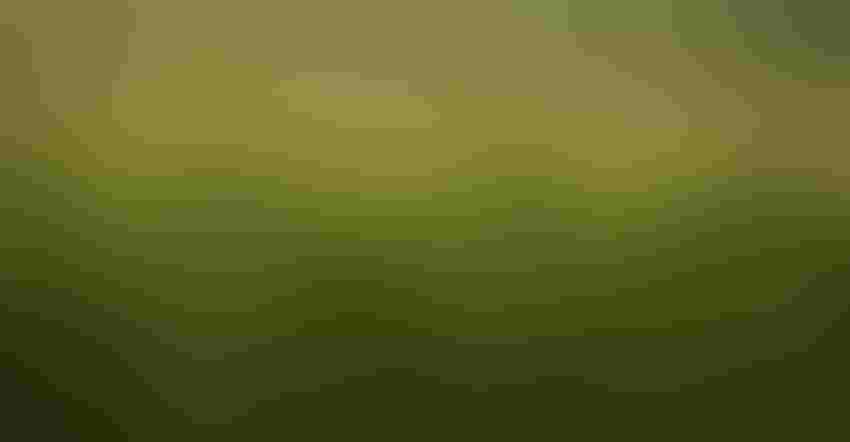 OPTIMISTIC: U.S. Grains Council CEO Ryan LeGrand says there are reasons to stay positive about grain exports.
Grain shipments have gone mostly undisturbed by COVID-19, with only short pauses from international customs agencies inspecting for coronavirus infections on vessels, says U.S. Grains Council CEO Ryan LeGrand.
Ports around the world are operating "pretty much normally" as they ship grain to regular buyers such as Japan, South Korea and Mexico. Domestically, corn shipments still reached an 11-month high in March — 130 million bushels off USDA estimates but nonetheless a "bright spot."
"Seeing that uptick in corn shipments is a bright spot among all the bad news we're seeing and hearing," LeGrand says.
While China is struggling to meet Phase 1 trade deal commitments negotiated before the virus became a global pandemic, LeGrand is still optimistic about a "sweeping" change in China agreeing to an average 24-month approval for new biotech traits.
"We have seen an uptick in grain purchases by China. We expect them to be in the market for dried distillers grains from the United States, and when the economics come back into play, we expect them to be in the market for ethanol," LeGrand says, noting China must register U.S. ethanol plants in order to begin accepting DDG imports again.
China has the capacity to import 5 million metric tons, but it has an antidumping and countervailing duty case against U.S. DDGs. A requirement of the Phase 1 trade deal is that China begins accepting DDGs again.
Related:How to market grain amid COVID-19
LeGrand says China recently followed through on its largest corn purchase in seven years — about 750 metric tons. Mexico does a bulk buy of about a million every year. Additionally, 250 metric tons were sold to unknown destinations, "and we suspect that is China taking advantage of the dip in the market."
COVID-19 positives
LeGrand says there's good reason for global confidence in U.S. grain transportation infrastructure.
While another favored grain exporter, Brazil, has a cheaper currency to settle commodity trades, the greater Mississippi River has more miles of navigable water than the combined internal systems of the rest of the planet — bringing timely and cheap shipping to the customers of U.S. farmers while all Brazilian soybean exports must be moved along a single road. The more developed U.S. grain transportation infrastructure is simply more resilient.
"For that reason, buyers in North Africa who are typically buying South American corn are looking more and more to the United States as an origin, because they have confidence our supplies will continue to flow," LeGrand says.
Importing countries are worried about Argentina, he adds. The country shut down its main grain exporting port in March, though it reopened quickly thereafter.
"But the fear is there that Argentina and other grain exporting countries around the world might shut down operations. The fear isn't quite as strong for the U.S.," LeGrand says, concluding that's why Taiwan is looking to even buy at a premium from U.S. growers.
About the Author(s) Associate Editor, Prairie Farmer
Austin Keating is the newest addition to the Farm Progress editorial team working as an associate editor for Prairie Farmer magazine. Austin was born and raised in Mattoon and graduated from the University of Illinois at Urbana-Champaign with a degree in journalism. Following graduation in 2016, he worked as a science writer and videographer for the university's supercomputing center. In June 2018, Austin obtained a master's degree from the Medill School of Journalism at Northwestern University, where he was the campus correspondent for Planet Forward and a Comer scholar.
Austin is passionate about distilling agricultural science as a service for readers and creating engaging content for viewers. During his time at UI, he won two best feature story awards from the student organization JAMS — Journalism Advertising and Media Students — as well as a best news story award.
Austin lives in Charleston. He can sometimes be found at his family's restaurant the Alamo Steakhouse and Saloon in Mattoon, or on the Embarrass River kayaking. Austin is also a 3D printing and modeling hobbyist.
Subscribe to receive top agriculture news
Be informed daily with these free e-newsletters
You May Also Like
---