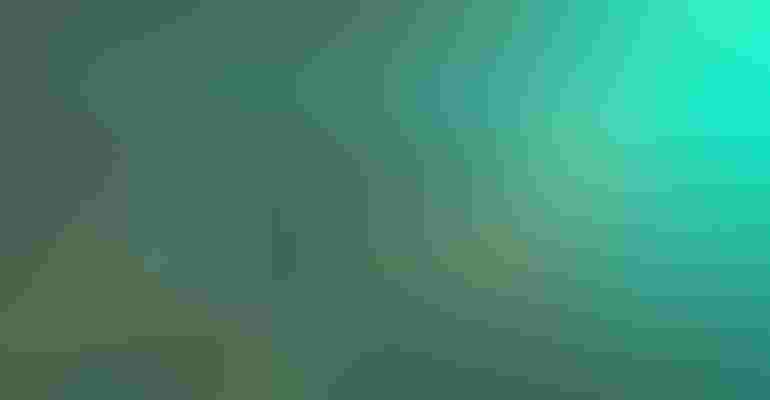 Monday, Jan. 29
Soybeans appeared on the brink of a chart breakdown Friday when traders went home. But the market shot higher again overnight on forecasts for more hot, dry weather in Argentina, where crops showed increasing signs of stress. Corn and wheat followed higher, despite a stronger dollar that helped those contracts rally last week.
There's many outside factors that could influence the market this week, from Federal Reserve meeting and Donald Trump's first State of the Union speech to the jobs report due out Friday. Bryce Knorr outlines the week ahead in his Monday morning Market Update.
USDA's latest round of export inspection data was mostly positive for the week ending January 25. Corn and soybeans both made the high end of trade estimates, while wheat volume surpassed the average trade guess entirely.
Wednesday, Jan. 31
Grain futures are mostly lower this morning, after attempts to continue this week's rally fell flat when trading got underway in Europe. End-of-the-money position squaring could be in play today after bullish reactions to USDA's Jan. 12 reports kept markets in an uptrend.
Thursday, Feb. 1
Forecasts could keep hard red winter wheat on the southern Plains short of moisture for another month, while farmers in central Argentina deal with a heat wave taking the thermometer into the upper 90s.
USDA's weekly export sales report, out Thursday morning, revealed some disappointing results for soybean crop sales, which posted a marketing year low for 2017/18. Wheat export sales also dipped below trade expectations, with corn exports coming up big for the week ending January 25.
Friday, Feb. 2
Grain futures were softer Friday morning. The challenge is Wall Street which may be off to a rocky start. Export sales gave corn a boost Thursday, but soybean and wheat sales remain a concern.
Strong demand in the overnight allowed corn to hold firm. Though financial markets appear to be in turmoil that could weigh on traders.
Prices tumbled in Friday trade due to a number of factors from weather to markets. The Dow's big dip also impacted the trade with a triple-digit dip that had the market off 300 points in morning trade - it got worse.
Market outlooks
Fertilizer Outlook – Both global and local factors appear to be driving fertilizer markets as January ends. While farmers in the U.S. mull acreage shifts, signs of potential demand from India are also keeping the market choppy after the recent run u in prices.
Basis Outlook - Futures rallies can sometimes weaken cash markets after farmers take advantage of the gains to move inventory. That's what happened to bids last week in places. But a different story emerged this week as basis firmed before the rally on the board began to sputter.
Soybean Outlook - Soybeans passed the first test after USDA's Jan. 12 reports with flying colors. But proving this counter-seasonal rally has legs may require a helping hand.
Corn Outlook - USDA's Jan. 12 reports as expected didn't provide any bullish news for the corn market. That makes the post-report rally a gift, albeit a small one, that should be used to market some old crop corn.
Wheat Outlook - It's dry in winter wheat country, and the crop was hit by a series of damaging cold blasts in December and January. But those concerns may not keep the market from sliding into spring.
Energy/Ethanol Outlook - Just when it looked like energy costs might be ready to take a seasonal break, crude oil rocketed higher on Wednesday, closing above $66 for the first time in more than three years. The rally in crude was just one of three factors driving diesel prices to similar highs, keeping fuel expensive as the first signs of agricultural buying for spring begin to surface.
Financial Outlook - Futures aren't the only markets looking to the future these days. Financial markets are also trading at levels reflecting what investors think will unfold in the months ahead.
Subscribe to receive top agriculture news
Be informed daily with these free e-newsletters
You May Also Like
---