Drought slows dairy production as feed costs rise
Drought slows dairy production as feed costs rise
The resulting heat stress from the U.S. drought and the escalation of feed costs will reduce milk production growth.While California has been hot and dry, as usual at this time of year, ample supply of irrigation water has limited direct impacts on dairy producers to date.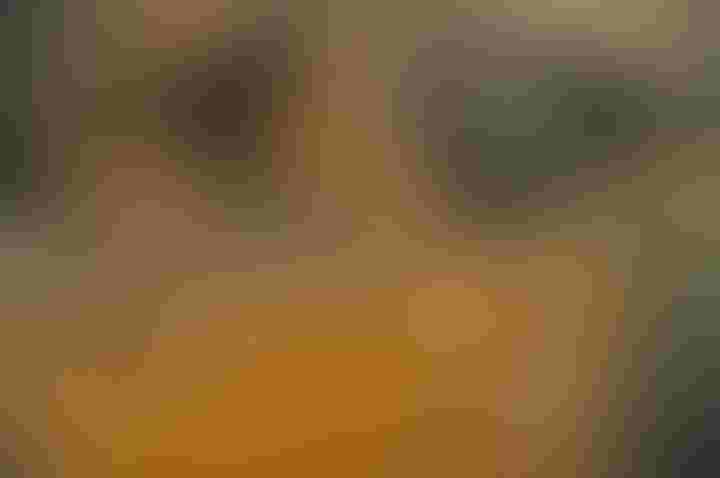 Weather in the United States has been unusually warm since the beginning of 2012. A mild winter was followed by a warm spring and an extremely hot and dry summer. The temperature was 4.5˚F above average (2.5˚C) for the January to July period.
The drought is widespread and in many regions severe. Rainfall ceased almost completely in early June in numerous regions, and it has been very hot and dry since. The temperature in the Midwest was above 100˚F (37.8˚C) for 15 straight days from early July: it normally only pierces that level a few days a year. Sixty-four percent of the US is now in mild or severe drought, making this the most widespread drought since 1956. Forty-six percent of the US is in severe drought. The near-term weather outlook (two weeks from 27 July) suggests only modest relief.
While widespread, not all regions are experiencing drought, and the severity of conditions varies by region. The region worst hit is the corn and soybean cropping belt in the Midwest. Of the dairy regions, the Midwest and Southwest are the worst impacted. However, some important dairy states (including Washington, Idaho and parts of the Northeast) have so far escaped the heat. And while California has been hot and dry, as usual at this time of year, ample supply of irrigation water has limited direct impacts on dairy producers to date.
Drought hit as US milk supply growth was already losing momentum
The wave of growth in US milk supply seen in early 2012 was already losing momentum before the drought hit, driven by several factors. Falling milk prices and high feed costs had pushed most producers who were not hedged or vertically integrated into the red by February. Early in Q2, some processors in California had imposed quotas, in an effort to curtail the surge in milk supply in the face of capacity constraints. And the mild winter (a positive for yields) was followed by a warm spring (less positive).
These factors combined to impact both cow numbers and yields. Quotas and cashflow constraints encouraged culling in some regions. Deteriorating margins encouraged a switch to lower quality feeds, and together with less positive climatic conditions than evident in Q1, brought a significant decline in yield growth.
As a result, US milk production growth slowed from a vigorous 4.5 percent YOY in February (leap year adjusted) to a modest 0.9 percent in June. The slowdown was particularly marked in California. After growing 6.5 percent plus in the opening three months of the year (leap year adjusted), Californian milk production was basically flat on year-ago levels in June.
Even before the drought had developed, most forecasters, including Rabobank, had already been factoring in a further slowing of US production growth in 2H based on lower cow numbers and slowing yield growth in response to negative operational returns, high cull prices and a cash flow squeeze.
Drought will slow milk production in 2H
The US drought could slow US milk production in three ways: reducing cow comfort via heat stress; reducing feed growth on producer-owned land; and increasing prices for purchased feed.
Heat stress
Heat stress can quickly impact milk production. Yield per cow drops quickly when temperatures rise above 100˚F (37.8˚C), and recovery is not always quick. The impact is less on farms with good ventilation/cooling systems, but unfortunately, not all of the industry has these. Anecdotal evidence suggests that heat stress has been considerable in parts of the country in recent months. The Southwest was first impacted in late June, contributing to a 2 percent YOY decline in milk production in Texas and New Mexico in that month. Both the Southwest and Midwest regions are reported to have been heavily impacted in July.  
Reduced feed growth
The impact of the drought on feed growth on producer-owned land will be moderate at the national level, but severe in some regions. Some regions have escaped the heat and crops are produced under irrigation in many key dairy areas. Although Wisconsin has been extremely hot and dry, corn and soybean crops in that state were planted later than other regions and received rain before pollination. However, other regions face almost complete crop failure, and it will be challenging for dairy farmers to obtain all the feed they would like.
Surging cost of purchased feed
The most lasting impact will be from the surge in the cost of purchased feed. December corn futures hit USD 7.80/bu in late July, 50 percent up on mid-June trading levels. Off a higher base, soymeal rallied 20 percent over the same period.
The surge in feed prices has devastated short-term margins. Based on USDA metrics, producer income over feed costs (IOFC) is expected to come in at just USD 3.96/cwt in July, less than half the indicative breakeven level and as bad as anything seen in 2009 following the global financial crisis.
While the futures curve (at 25 July) suggested some improvement in IOFC (based on some improvement in local milk prices) it implies that margins will remain negative over the balance of 2012. At this time the prospects for a better result for producers than suggested by the current futures curve appear slim. The recent rally in US wholesale dairy commodity markets has already pushed US spot cheese prices above prevailing world prices, something that has proved unsustainable for all but a few months since 2005. Traditional discounts for US nonfat dry milk (NFDM) have also all but dried up.
Lessons from the past
No two situations are ever the same, and caution must be applied when comparing the current dynamics in the US dairy market with other moments in history. It is worth at least noting the impact on US milk supply of two past major events.
The first precedent to consider is the 1988 drought. This was the last time the US experienced a drought comparable in spread and severity to this year's. In 1988, national milk supply actually rose 1.6 percent YOY, an acceleration on that seen in the prior year.
Though cow numbers fell, this was very much in line with the medium term trend during that period, and was more than offset by rising yields per cow.
The lack of significant impact on milk production volumes from the 1988 drought highlights the very different interface between droughts and milk production in the US compared to similar events in regions like Australia and New Zealand. In the latter regions, where pasture-based feeding is more common, a bad drought can drive supply 10 percent below prior-year levels. By extension, it also supports focusing on the IOFC metric as the key expression of impact on the US dairy industry.
The second precedent to consider is the market slump of 2008/09 in the wake of the global financial crisis. While seasonal conditions were relatively normal in 2008/09, US producers saw their IOFC slump from USD 10/cwt in Feb 2008 to under USD 4/cwt within 17 months, as the crisis battered the global dairy market. Largely as a result, milk production growth dried up completely.
The worst of the impact on milk supply was not evident until six months after the measure fell below USD 4/cwt. Recovery in milk production growth clearly lagged the relatively sharp improvement in IOFC that occurred through 2009/10, with milk supply only returning to growth after IOFC had been above USD 8/cwt for four months.
The stalling of US milk supply growth in 2008/09 is disconcerting when we compare it to the current US situation. The collapse of IOFC over the last 17 months almost mirrors that seen in 2008/09. The current futures curve suggests a slower recovery in this measure than was evident coming out of the global financial crisis.
The use of futures contracts for hedging purposes is still fairly limited amongst US dairy producers, with liquidity limiting even those who do participate to three to six month's coverage. As such, most producers will be exposed to market pricing in coming months.
In our Global Dairy Quarterly (GDQ) released on 27 June, we forecast 0.8 percent growth in US milk production in YOY terms in July–December. While it is still too early to call the full impacts of the drought, for the time being we have revised our forecast to 0 percent growth for this period. Anecdotal evidence suggests that national milk production may even be showing 0 percent growth YOY as early as July.
Earlier–than-anticipated price rally is bottom line for global markets
Prior to the onset of the US drought, Rabobank had expected the US dairy export surplus to stabilise in 2H 2012, as slower milk supply growth brought additional milk supplies in line with the local market requirement.
Given that our forecasts for US consumption growth are unchanged for 2H, flat US production will now see the US reduce net exports in 2H 2012. Combined with our existing June forecast for all other regions, that would bring the total volume of milk available for export in the Big 7 export regions in 2H 2012 in line with the prior year.
Such a shift in market fundamentals will clearly impact world prices. At the very least, the case for the recovery in world prices which we outlined in the June GDQ is now much stronger. But more realistically, assuming all else unchanged since the June GDQ, the sensible conclusion is that the recovery in world prices we had anticipated is going to come earlier than expected. This would bring a Q4 rally into contention, making the strength of the coming New Zealand production season—which peaks in Q4—even more influential.
In the US, a significant improvement in international prices is required to ensure that the pricing of milk futures through 2H is achievable. As such, any improvement in US margins beyond those currently on offer on the Chicago Mercantile Exchange (CME) will likely be at best marginal, and will almost certainly come too late to avoid milk production growth stalling in the coming months.
Subscribe to receive top agriculture news
Be informed daily with these free e-newsletters
You May Also Like
---