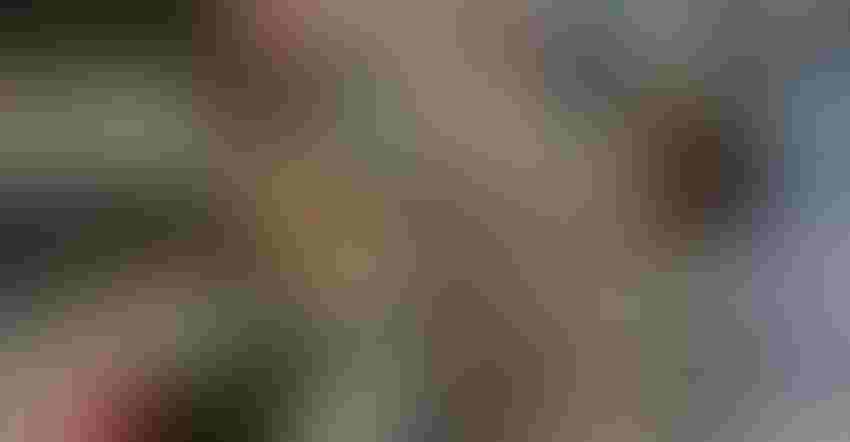 BEER LINEUP: Pam Miller, with United Hops Brokerage in Greenville, Mich., looks at a variety of beers, including some from Michigan, available at a grocer in China.
There were several takeaway messages from a recent trade mission to China, which was designed to build networks between Michigan's food producers and processors, and potential buyers in China.
At the top of the findings, the Chinese people like:
• high-quality, unique and safe products
• more expensive items, including meat, fresh fruits and bakery items, as their middle class continues to grow
• E-commerce, opening the door for smaller companies to conduct export business (About 65% of the Chinese population buys food on mobile phones.)
Total export volume of food and agriculture products from the United States to China in 2016 was over $21 billion — over five times higher than total volume in 2004. With little evidence of this flow stopping, China remains a solid market for food and agriculture exports.   
So much so that Jamie Clover Adams, director of the Michigan Department of Agriculture and Rural Development, calls it one of the "hottest markets" out there.
Clover Adams began laying the groundwork for exporting networks when she and Gov. Rick Snyder and a group of producers first traveled to China in September 2012. The recent three-day November trip was the second trade mission the director led, which included a group of four new companies, while five others returned to advance talks or finalize agreements.
Related:Hops brokerage unites growers to secure sales, quality product
Michigan commodities included everything from an array of dried and frozen fruits to jams, nuts and hops.

ENGAGEMENT: A huge component to getting a product into the Chinese market is developing relationships. A delegation of Michigan ag producers and processors recently visited on a trade mission coordinated by the Michigan Department of Agriculture and Rural Development.
One of the newcomers to this trade mission was Pam Miller,  representing United Hops Brokerage (UHB), a Greenville-based hops broker and processor.
The opportunities are great for hops sales, Miller says. "The people of China are the No. 1 consumer of beer in the world," she adds. "We are very interested in the possibility of exporting Michigan hops."
UHB qualified to be part of Michigan's branding program, which cost-shares funding for the trip through Michigan's Market Access Program.
China does grow hops, Miller explains, but it doesn't have the number of varieties the U.S. has for brewer recipes. "They are growing less and less hops, and importing more varieties to increase the type of beers they are producing," she says.
The 25- to 40-year-old Chinese population is fueling the demand for craft beer choices, she adds. Many varieties brewers desire are not easily available, opening the opportunities for Michigan and U.S. varieties. "Some of these varieties have been bred in the U.S. or have re-entered into the industry that haven't been available for 50 years," she says.
The Chinese are very savvy in understanding what they are looking for, she says. One example is the Michigan Heritage (hops variety). "Right now, we do not have enough to be cultivated to be exported, but there are major tonnages of certain varieties they desire. How much they can buy is more of an issue than the price."
Miller sees this as an opportunity and UHB, which identity-preserves hops specific to each grower — noting that even plentiful varieties can contain certain properties influenced by climate, soils and various management practices.
While in China, Miller met with six to eight potential buyers each day and visited several grocery stores. "Given the exposure, through the trade mission, I can't say enough about MDARD," Miller says. "The staff supplied a connecting point that we otherwise would have never had. With China, it's about building a relationship, and we realize that takes time because they want to know you can be a reliable supplier of a high-quality product."
While Miller was offering a wholesale product, she says it was interesting to see U.S.-produced beers on their retail shelves. "They have embraced the Western world and followed with the love of craft beers, and I don't see that going away," she says.
The knowledge Miller gained was encouraging, but she's quick to acknowledge that sales to China will not be quick.
"China has one of the toughest regulations for ag products, she says, including a lot of restrictions, regulations and documentation requirements. "It's going to take a few months to make sure we're doing everything needed before a sale," she says. "The good news is that we have MDARD to consult with when we have questions. It's about doing our homework, and we realize that we may need to make one or two trips to China to secure relationships and a make a sale."
Cherry exposure
While in China, Michigan's cherry industry and its many products were well represented. But that too takes time, cautions Clover Adams, who stresses the relationship-building component.
"Chinese consumers have different tastes, but that doesn't mean those can't or won't be adapted," Clover Adams says, noting that their taste profile histories have historically been less sweet and salty than American tastes. "They don't necessarily drink cherry juice or eat dried fruit on salads, mostly because they don't have those things there. Showing them and getting them to try it can help make headway into that market. They don't know how to use it."
Showing them the possibilities of cherries was part of a special dinner service in China.
TRADE MISSION: A group of Michigan producers and processors, as well as the Cherry Marketing Institute, went to China on a trade mission. They include (not in order) Julie Gordon from the Cherry Marketing Institute; Brent Bradley and Jordan Fekete from Graceland Fruit; Bruce Byl from Herkner Farms; Juliette King McAvoy from King Orchards; Alecha Benson and Haywood Lockhart from Nirvana Tea; Scott Owens and Suzi Owens from Scotty O'Hotty; Randy Atwater from Shoreline Fruit Growers; Pam Miller and Kathy Jo Vanderlaan with United Hops Brokerage; and Jamie Zmitko-Somers and Jamie Clover Adams of MDARD.
While in Shanghai, about a dozen buyers were invited to a dinner with Michigan suppliers that incorporated cherries "The chef incorporated cherries into all parts of the meal, which gave the buyers a taste of the possibilities," Clover Adams says. "The chef then came out and talked about using the product. He explained how he liked it and his plans to continue to use them."
Cherries and other fruits, as well as dried milk and flour, have potential to be imported as Chinese people are embracing the baking industry. "The bakery industry is growing segment that has really taken off in the last year or so," Clover Adams explains. "They are buying a lot more baked goods, but there is also a resurgence of home baking. Even though the living accommodations in China are generally a 500-square-foot apartment with limited food storage or cooking capabilities, they are using small ovens to bake."
Clover Adams says there will be another trip, and she hopes to attract a dairy product company to fill this need.
She encourages companies interested in exporting to China to like the MDARD Facebook page and watch for announcements this summer for a fall trip.
"The streets are teeming with people in China that want choices, and it's our opportunity to connect with those markets," she says.
About the Author(s)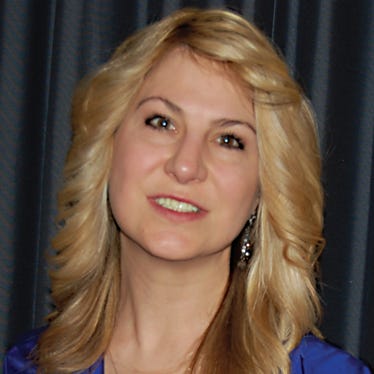 While Jennifer is not a farmer and did not grow up on a farm, "I think you'd be hard pressed to find someone with more appreciation for the people who grow our food and fiber, live the lifestyles and practice the morals that bind many farm families," she says.
Before taking over as editor of Michigan Farmer in 2003, she served three years as the manager of communications and development for the American Farmland Trust Central Great Lakes Regional Office in Michigan and as director of communications with Michigan Agri-Business Association. Previously, she was the communications manager at Michigan Farm Bureau's state headquarters. She also lists 10 years of experience at six different daily and weekly Michigan newspapers on her impressive resume.

Jennifer lives in St. Johns with her two daughters, Elizabeth, 19, and Emily 16.
Subscribe to receive top agriculture news
Be informed daily with these free e-newsletters
You May Also Like
---