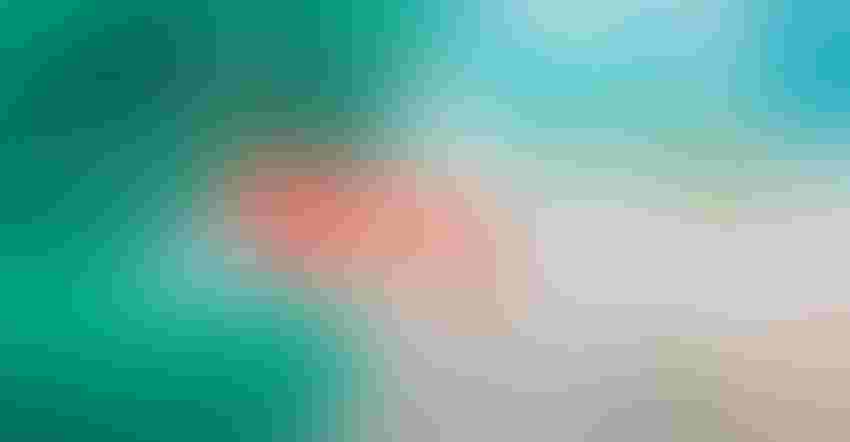 MEATY DEBATE: Several startups have bet big on products derived from cells cultured from animals while the cattle industry is vehemently defending "beef" as its own.
anyaivanova/Getty Images
By Chris Torres
South Dakota rancher Dani Beer has a message for people who want to sell lab-grown meat.
"Our message is: beef is beef," Beer says. "People are creative, they can think of their own name."
Beer was one of several farmers who attended a public hearing in Washington, D.C., on the issue of labeling cell-cultured products from livestock and poultry.
The USDA and Food and Drug Administration, the federal agencies that oversee food labeling, are considering what should be on the labels of products derived from cell-cultured meat, which could be on the market within a year.
The cattle industry has urged both agencies to define beef as a product that comes exclusively from animals raised on land, not from a lab. A Feb. 9 petition from the U.S. Cattlemen's Association also asks for the word "meat" to be limited to products derived from the flesh of animals.
Big stakes on future steaks
Startups such as Memphis Meats and New Age Meats have bet big on the future of meat from cells cultivated from animals. Bill Gates and Richard Branson have provided funding to Memphis Meats to push their research forward, and Tyson Ventures, the venture capital arm of Tyson Foods, bought a minority stake in the company earlier this year.
Animal rights groups have also gotten on board with cell-cultured meat.
Liz Holtz of the Animals Legal Defense Fund says that cell-cultured technology is a safe alternative to traditional meat production, which she called "inhumane."
Jessica Almy, policy director of the Good Food Institute, says a survey done by the institute showed that 40% of consumers would be willing to try cell-cultured meat.
But what should the labels say? Brian Spears, co-founder and CEO of New Age Meats, says it's a no-brainer.  
"It would be simply dishonest to label it anything other than meat," says Spears, based on the feedback from 40 people who recently tried the company's cell-cultured pork.
Michael Hansen of Consumers Union, the advocacy division of Consumer Reports, says people want to know what their eating. He says a telephone survey of more than 1,000 people in June showed 43% wanted cell-cultured meat to be labeled something other than meat. Out of a choice of seven label options, Hansen says most respondents wanted a label with "lab-grown meat" or artificial or synthetic meat on the label.
"It should be made very clear how it is produced," he says. "We have to use terms that consumers clearly understand."
Farmers defend beef
For Eric Sumption and Brett Kenzy, cattle ranchers from South Dakota who attended the hearing, defending the word "beef" is about protecting their business.
"We just want to make sure that we don't confuse this man-made product with the natural product that we produce," Kenzy says. "It takes generations to get an established operation and we meet a lot of guidelines along the way in producing that product."
He says any label should have "cell-cultured technology" in large print.
"We're going to make sure that product is labeled transparently and unambiguously so that the consumer, without having to do a ton of research, ... they have a plain choice that they can make a good decision on what they want to buy," he says.
Sumption says the cattle industry needs to avoid what happened to dairy when plant-based milks — almond milk, peanut milk — started appearing in the dairy case.
"I just don't want to see them tie us to it," he says. "We've worked generations and our whole goal is the relationship we've built with consumers. They deserve a choice, a clear choice, and if we don't label it right they don't get that choice."
Subscribe to receive top agriculture news
Be informed daily with these free e-newsletters
You May Also Like
---