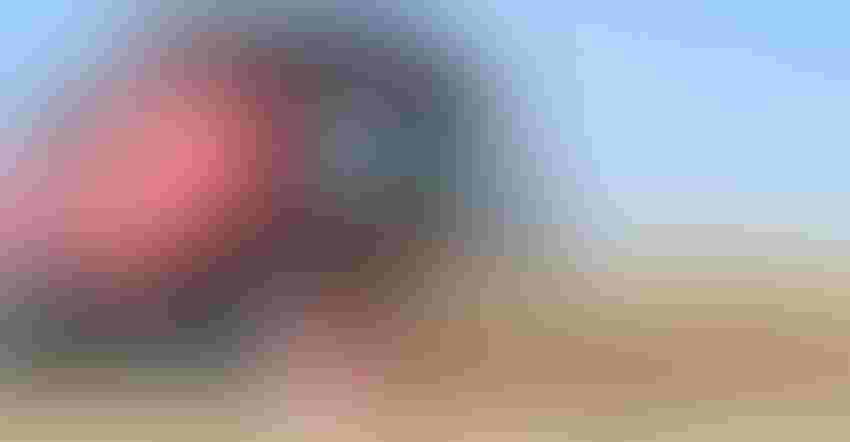 SURPRISE: Iowa farmers are forecast to harvest 2.45 million bushels of corn this fall, with an average yield of 187 bushels per acre, according to USDA's September estimate. If realized, it will be the third-highest yield and production on record for corn in Iowa.
To the surprise of farmers and grain traders, USDA raised its production estimates for corn and soybeans in its September crop production report. Released Sept. 12 and based on conditions as of early September, the report says U.S. corn yields are expected to average 169.9 bushels per acre this year, up 0.4 bushel from the August forecast. Soybean yields are expected to average 49.9 bushels per acre, up 0.5 bushel from August.
USDA meteorologist Brad Rippey isn't surprised by this latest increase in soybean numbers, noting that most of the crop benefited from below-average temperatures across most major growing regions during August. Corn may be a little more of a surprise, but the key factor is the crop went through the entire growing season with little if any heat stress in many areas of the country. The exception is some extremely dry areas in the Midwest, such as southern Iowa and in the Dakotas.
Third-highest U.S. corn crop, record bean crop
USDA is forecasting farmers this fall will harvest the third-highest U.S. corn crop on record at 14.2 billion bushels, down 6% from last year, but up nearly 1% from the August estimate. The nation's soybean crop is forecast at a record 4.43 billion bushels, up 1% from August and up 3% from last year with a record-high harvested area of 88.7 million acres in 2017.
The September report marks the second month in a row that grain traders were surprised by the USDA estimates. Chad Hart, Iowa State University Extension grain marketing economist, notes that both times traders and analysts thought the drought and other adverse growing conditions would cause significant reductions in the crop size numbers. But the reductions weren't as big as anticipated.
Perhaps the biggest factors in the USDA estimates are the ear counts for corn and the weight of pods for soybeans, says Hart. USDA is higher for both of these numbers than what traders anticipated.
Iowa may be harvesting third-largest corn crop
Iowa corn production for this year is estimated at 2.45 billion bushels, with an average yield of 187 bushels per acre. That's 1 bushel below the August estimate and down 16 bushels per acre from last year's best-ever yield. If realized, this will still be Iowa's third-highest yield and third-highest crop size on record for corn.
Iowa soybean production is forecast at 567 million bushels, which would be the second-highest production on record, behind last year's 572 million-bushel crop. Iowa's statewide average yield is forecast at 57 bushels per acre, up 1 bushel per acre from the Aug. 1 forecast but down 3.5 bushels per acre from 2016. If realized, this will be the second-highest yield on record behind 2016.
The USDA report measured crop conditions as of Sept. 1 and didn't take into account any damage from the two recent hurricanes that hit parts of Texas and Florida and nearby areas. "We'll have to wait for the October report to see if the storms caused significant yield loss," says Hart.
Large corn, bean supplies overwhelm demand
Hart notes that grain prices remain stubbornly low this fall, even as many Iowa farmers, particularly in south-central Iowa, likely will deal with lower yields than last year due to dry conditions during the 2017 growing season. "The ag economy has been down the last few years, and that record continues," he says. "We haven't yet turned the corner in terms of recovery in the ag economy."
Hart says massive crops the last several years have overwhelmed demand, leading to depressed prices. And federal safety net programs won't kick in for farmers who suffered drought conditions until next year, he adds. "We're still feeling the effects of last year's big crop, and it's setting the stage for this year's market."
Highly variable crop yields this year in Iowa
ISU Extension climatologist Elwynn Taylor says Iowa farmers are running into higher variability in corn and soybean yields this harvest, with some fields falling short of last year's yields while others are faring better. A wet spring in some parts of the state this year during planting season kept crops from establishing well, making them particularly susceptible to dry conditions that settled over much of Iowa during the summer.
"There are definitely pockets where adverse growing season conditions are resulting in below-standard yields," he says. "Conditions can change from county to county and from one field to the next in some cases. Variability is higher than usual this year."
Taylor is keeping an eye on cooling ocean temperatures along the equator that could spark a La Niña event this winter. A strong La Niña in the winter usually coincides with below-trend yields the following growing season in the Midwest. The weather pattern also could disrupt the harvest in South America, he says.
Subscribe to receive top agriculture news
Be informed daily with these free e-newsletters
You May Also Like
---