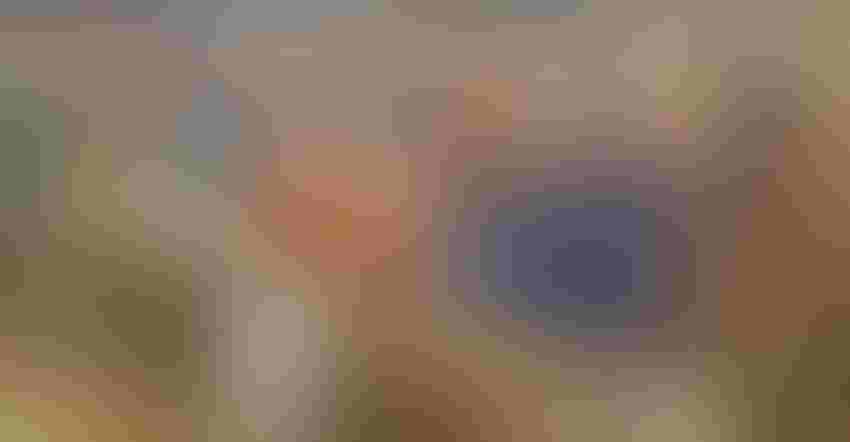 MOBILE PANTRY: Volunteers help set up when the River Bend Food Bank travels out to Aledo, Ill., annually to provide free groceries to families in need.
Grain prices have been low before, says farmer Chad Bell of Viola, Ill. But even when they've hit recent historic lows, farmers involved in his Farm Bureau district's Bushels for Hunger program have found a way to keep donations flowing.
"We're thankful that, even though our incomes have been down, we've had decent yields and a better income than we were expecting. So it's nice to be able to donate to a good cause that goes to local families in need," Bell says.
Elevators moving grain from Rock Island, Henry, Mercer and Whiteside counties give farmers like Bell the option to donate a portion of their profits from grain sales to the River Bend Food Bank through the Bushels for Hunger program. The regional food bank then distributes the money to food banks in the smaller communities of the region.
In the first eight years of the program, Farm Bureau District 3 raised over $200,000 — helping River Bend Food Bank provide 13 million meals annually.
"We allow donations up until Jan. 31, so there is still plenty of time for any farmers to make a contribution. All they have to do is contact a grain elevator in the four-county area," says Katie Laleman, manager of the Henry County Farm Bureau in Cambridge. She adds that the donation is tax-deductible.
Laleman says she recognizes grain prices are forcing some farmers to hold on to their grain longer, but even so, many farmers have taken what they can't store and sold it, offering a portion to feeding families in the region.
"We're still hopeful that we'll have a good amount to then contribute to the food bank and help where we can," she says. "Some fluctuation is inevitable."
In Aledo, which lies in Bell's home county of Mercer, the River Bend Food Bank sets up a mobile facility where in-need families can get grocery carts filled with food.
"The money comes back to Mercer County. We disperse food from Central Park to needy families, and then we help the families pick up the items and put them in their vehicles," Bell says.
Other county Farm Bureaus also work out donation drives with elevator operators, using grain sales to fund foundations and other efforts.
"It's just a good feeling to know that some bushels you've been able to produce or donate go to one of the best causes possible," Bell concludes.
Participating elevators for the Bushels for Hunger program include: Atkinson Grain and Fertilizer, ADM Grain, Big River Resources, Cargill, CHS, Gold Star FS, Hillsdale Elevator, Michlig Grain, River Gulf Grain, River Valley Cooperative, and Rumbold and Kuhn.
Subscribe to receive top agriculture news
Be informed daily with these free e-newsletters
You May Also Like
---