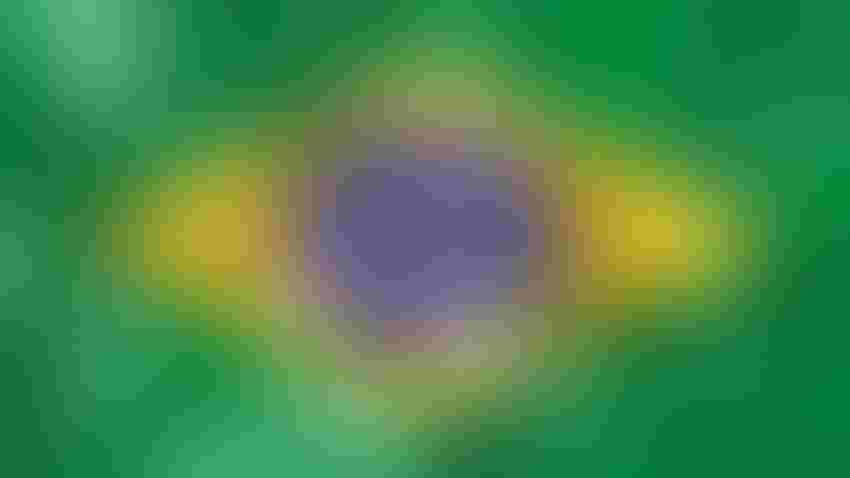 Viktorcvetkovic/Thinkstock
by Fabiana Batista and Tatiana Freitas
Brazil's agriculture minister expects that rising protectionism in the U.S. will create "many opportunities" for his country's industry, including increased trade with Mexico.
Mexico's representatives will discuss the possibility of importing soybean, beef and pork from Brazil in a meeting with local farmers and industry members later this month, Blairo Maggi said Monday at an event in Sao Paulo.
"Brazil is back in the game," said Maggi, whose family owns one of Brazil's largest soybean companies, Grupo Amaggi. U.S. President Donald Trump's decision to exit the Trans-Pacific Partnership is also seen as an opportunity for Brazil to increase agricultural trades with Asian countries, Maggi said. 
Brazil is the world's biggest shipper of soybeans, coffee, sugar and orange juice. The country is also the largest exporter of beef and chicken and No. 2 for corn. Still, export volumes to Mexico have room to expand. Last year, Brazil shipped 38.6 million metric tons of the oilseed to China and a mere 129,000 tons to Mexico.
Diversifying Exports
A majority of Mexico's agricultural imports come from the U.S. Mexico, the world's third-biggest importer of soybeans, ranks second-largest in corn and the third-largest in pork. Trump told lawmakers last week he wants to accelerate renegotiations for the North American Free Trade Agreement while Mexico's Economy Minister Ildefonso Guajardo said he'll start talks as soon as the U.S. is ready.
Reopening NAFTA talks comes as Brazil seeks to diversify its agricultural exports, reducing its dependence on China. Still, Brazil faces sanitary restrictions to export beef to nations such as Japan and South Korea.
"It's good to negotiate with China, but it's dangerous to focus only on one country," Maggi said. "Brazil needs to expand trade with other countries."
Maggi, who is also a former governor of Brazil's top farming state Mato Grosso, was elected to the Senate in 2011 and became Agriculture Minister last year. Maggi's family company, Grupo Amaggi, produces about 1 million tons of grains and cotton and had 2015 sales of $3.8 billion. The group also has a trading arm and makes energy and livestock investments.
--With assistance from Gerson Freitas Jr.
To contact the reporters on this story: Fabiana Batista in Sao Paulo at mailto:[email protected]; Tatiana Freitas in São Paulo at mailto:[email protected]
To contact the editors responsible for this story: Simon Casey at [email protected]
Robin Saponar, Millie Munshi
© 2017 Bloomberg L.P
Subscribe to receive top agriculture news
Be informed daily with these free e-newsletters
You May Also Like
---