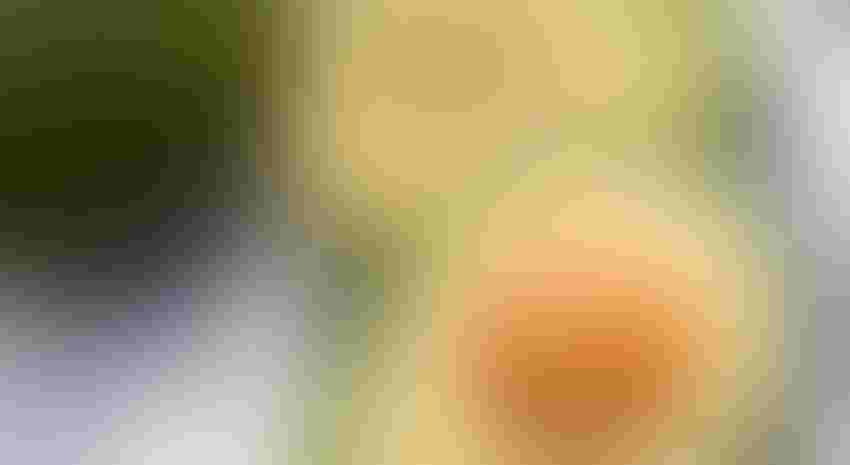 The Hass Avocado Board promotes demand for avocados in the U.S. The board has begun offering a year-long leadership program for aspiring industry professionals.
USDA ARS
An organization that promotes avocado consumption in the U.S. is working to create a new generation of leaders for the industry.
The Hass Avocado Board in January is taking nominations for its second Board Leadership Development Program (BOLD) class, which seeks to motivate and equip professionals to deal with an increasingly complex marketplace.
The 12-member inaugural class completed its work in December and included both importers and producers, with representatives from the U.S. and trading partners Mexico, Chile, Colombia and Peru, noted John McGuigan, the avocado board's director of industry affairs.
The year-long program includes individual mentorship as well as classes taught by various experts, ranging from industry veterans to top academic professionals in food and agriculture at the University of California, Davis.
"We've been thinking about it for a bit as part of our industry outreach effort," McGuigan told Farm Press. "The system is big and complex. It takes people a long time to get their arms around it once they get engaged. People are maybe afraid to get involved in boards because they're big jobs. The avocado industry has both big opportunities and big challenges. We needed a program to get motivated leaders equipped."
McGuigan added that young professionals might be a bit intimidated when dealing with budgets in the tens of millions of dollars.
"We want to teach them to be an active participant in their board membership," he said. "The Hass Avocado Board's new members serve three-terms, and we'll see people sit back for two years and not say anything because they're trying to get the lay of the land."
Investments in the industry
Established under a marketing order, the 20-year-old Hass Avocado Board collects, focuses and distributes investments to maintain and expand demand for avocados in the U.S. The HAB provides the industry with consolidated supply and market data, conducts nutrition research, educates health professionals, and brings together people from throughout the industry to work toward growth, a news release explains.
The organization also collects and reallocates funds to California and importer associations to benefit countries of origin in promoting their avocado brands, according to the release.
The BOLD program is patterned after training curricula offered by Farm Bureaus and organizations such as the Almond Board of California, whose one-year Almond Leadership Program enables enrollees to network with industry leaders, develop communication skills, gain a better understanding of political and economic issues and become familiar with all sectors of the supply chain, according to its website. The Almond Board's 2022 leadership class was chosen in December.
"The Almond Board was one thing that led us in this direction," McGuigan said. "We talked with (Almond Board CEO) Richard Waycott and some of his staff about what worked and didn't work. There are a couple of other boards that have them, but I don't think a lot of them have them.
"We're getting so big," he said. "We're going to sell nearly 3 billion pounds in the United States this year and have a budget of over $70 million. Most of that money goes back into the associations that have to use that to market their product. People get intimidated … We need to have people ready and prepared."
For information about the BOLD program, click here.
Subscribe to receive top agriculture news
Be informed daily with these free e-newsletters
You May Also Like
---