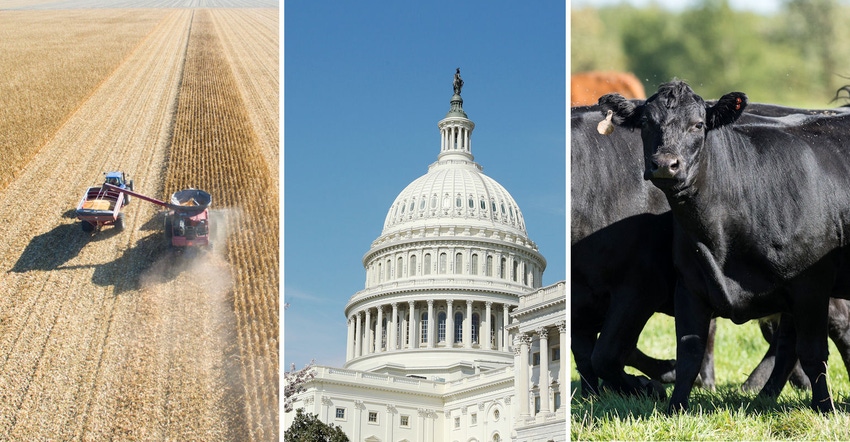 NolanBerg11/flySnow/SteveOehlenschlager/ThinkstockPhotos
Need a quick catch up on the news? Here are seven ag stories you might have missed this week. 
1. USDA released the details of the 2019 Market Facilitation Program this week. The program has payments of $15 to $150 per acre for non-specialty crops. There are also payments for dairy and hog producers and specialty crop growers. – Farm Futures
2. High-tech firms are using artificial intelligence to help farmers decide when to plant, water, spray and harvest their crops. – Quartz
3. Farmers Union Enterprises claims the U.S. EPA has colluded with the petroleum industry to hold back ethanol. At the heart of the claim is a revolving door between the oil industry and EPA, Congress and other federal agencies. This has allowed the oil industry to write the rules and create the tests comparing ethanol and octane-boosting additives processed from crude oil. – Dakota Farmer
4. U.S. Trade Representative is set to hold face-to-face talks in Shanghai, China, beginning Monday. - Bloomberg
5. A University of Missouri weed scientist is looking for farmers with 60 to 80 acres of weedy soybeans within a 100-mile radius of Columbia, Mo., to test the Seed Terminator. The Australia-based Seed Terminator is a one-pass weed control system designed to reduce the amount of seed put back onto the ground at harvest. – Missouri Ruralist
6. The cows on the Floatingfarm aren't seasick, those behind the farm say. The Floatingfarm is a Dutch effort to make dairy production and distribution more environmentally sustainable. People can pick up the milk from the Floatingfarm. It is powered by solar energy. Rooftop water is collected. Cows eat waste collected from the city, including grass clippings. – Travel and Leisure
7. New York has passed the Farmworker Fair Labor Practices Act. The new law grants farmworkers one day off a week and allows overtime if farmworkers work more than 60 hours a week. It does not apply to immediate family members. Farmworkers will also be allowed to organize and form unions, but they will not be allowed to strike. – American Agriculturalist
And your bonus.
For the last 13 years, Legacy Preservation has captured the family stories of prominent Nebraskans. The process to create a book might take anywhere from nine months to three years. Most featured families have been from Nebraska, but families from Iowa, North Dakota, Texas, Colorado and Arizona have been featured as well. – Nebraska Farmer
Subscribe to receive top agriculture news
Be informed daily with these free e-newsletters
You May Also Like
---