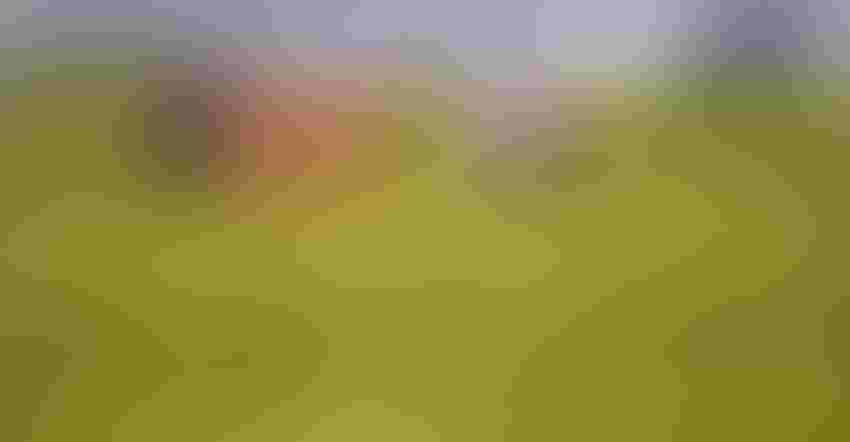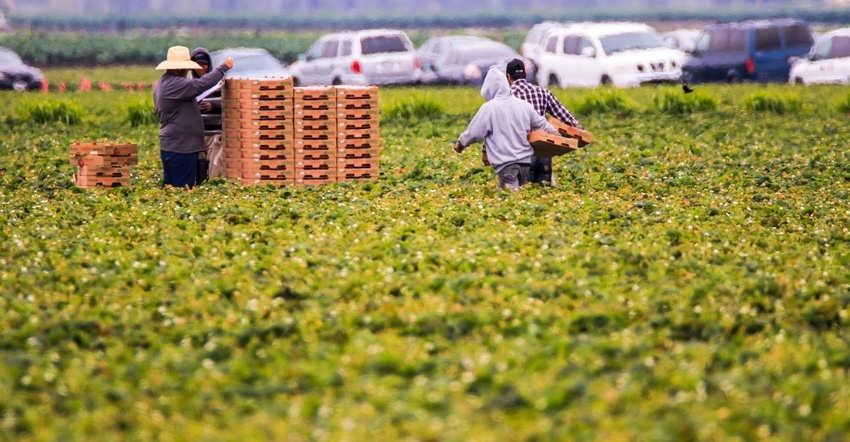 Strawberries grossed nearly $1 billion for Monterey County farmers in 2021. The labor-intensive crop plays a significant role in the economy of communities up and down the Central Coast.
Todd Fitchette
Monterey County's diversity of food production and a much better year for wine grapes boosted ag values 4.8% in 2021 after a dismal 2020 plagued by wildfire smoke and the impacts of a global pandemic.
The diversification of the county's crop mix was promoted in the most recent crop report issued by the county. It highlights the cornucopia of crops produced and how that diverse mix acts as an "insurance policy," according to Jeff Langholz, of the Middlebury Institute of International Studies at Monterey, California.
Langholz wrote a segment on economic diversification in Monterey County agriculture for the annual crop report, published by the county department of agriculture. In it he highlights the importance of agricultural diversification in counties like Monterey, which produce hundreds of different crops. Poor producer prices in one crop can be mitigated by higher prices or output in other crops, particularly for counties that produce high value commodities.
For large agricultural counties like Monterey, crop values in the billions of dollars ripple through the economies in positive ways and can be responsible for economic impacts several times larger than the gross value of the crops produced. These crop report figures are always in gross dollars of what farmers were paid at harvest. They do not reflect profit or loss to the grower but give a fair picture of the impact agriculture has on a region.
Monterey County is the fourth largest ag production county in the United States behind three San Joaquin Valley counties with similar diverse crop mixes.
By the numbers
Monterey County last year saw its gross agricultural value increase to just over $4.1 billion. While not a record – that happened in 2014 when the farm gate value hit a gross $4.84 billion – it helped recover from the 11.3% in losses seen the previous year due to COVID-19 and smoke taint, which left wine grape growers with an unmarketable crop.
"2020 was a big smoke taint year for us," said Monterey County farmer Mark Pisoni. Pisoni's family owns Pisoni Vineyards in the Santa Lucia Highlands. They also grow vegetables on the Salinas Valley floor.
"A lot of wine grapes did not get harvested that year," he continued. "Smoke taint hit our appellation hard."
At No. 5 in value in 2021, wine grapes moved up seven spots from the previous year in the data-rich report. The value of the county's wine grapes sold last year more than doubled from the previous year to over $281.5 million as the tonnage crushed by wineries returned to a more respectable level of 167,000 tons, up from the 94,300 ton crush the previous year.
"This was more in line with what we produce around here," Pisoni said.
Red and white wine acreages are evenly split at just over 20,000 acres each across the region. Chardonnay and Pinot Noir lead the two types at over 16,500 acres and 10,500 acres harvested respectively. The Central Coast Pinot Noir grapes sold for an average of $1,670 per ton last year. Chardonnay grapes sold to the wineries for an average of $1,270 per ton.
Strawberries, lettuce, and broccoli remain at the top of the report. At No. 1, strawberries are closing in on an elite status of $1 billion in gross value. Farmers sold their strawberry crop in 2021 for just over $968 million.
Strawberries hold steady
Growers harvested 10,404 acres of strawberries that year, which was statistically unchanged from the previous year. Yields in 2021 were almost the same at just under 35 tons per acre. Strawberries can achieve these kinds of epic yields because they are picked several times a year, according to Mark Bolda, farm advisor and strawberry expert with the University of California in Monterey, Santa Cruz, and San Benito counties.
Strawberry growers last year produced 364,000 tons of fruit for fresh market. An additional 21,000 tons went to processing. Prices for both were up slightly, with fresh-market strawberries paid an average of $2,620 per ton.
While not the record of over 50 tons per acre that Bolda has seen on the Central Coast in his time as a farm advisor with the UC Ag and Natural Resources, these yields generate much money within local communities because of the labor-intensive nature in which strawberries are produced.
"That's the beauty of strawberries," Bolda says. "They produce so much work and income per acre here because of the number of times per year we pick strawberries. They're wonderful for our community."
Touted as the world's salad bowl, the Salinas Valley is known for its production of summer vegetables. Leaf and head lettuce rank in value behind strawberries, followed by broccoli. Combined, the county's vegetable production in 2021 was up 1.7% in value to over $2.56 billion. While lettuce values rose 4-5% to the grower, broccoli values were down over 9% on the year, according to the crop report.
Growers harvested over 57,000 acres of leaf lettuce varieties last year, with romaine the leading type at nearly 35,000 acres produced. Romaine prices averaged $14 per carton, up slightly from the per-carton price in 2020. Grower yields averaged 1,000 cartons per acre last year.
Growers sold 20.1 million cartons of wrapped head lettuce last year from 37,808 acres of production. Carton prices were up slightly to an average of $14.20. An additional 5.5 million cartons of naked head lettuce were harvested and sold.
Broccoli acreage declined from nearly 44,000 to just under 39,000, with 277,000 tons harvested. Prices remained flat to slightly off the previous year's price on yields of just over seven tons per acre.
Norm Groot, executive director of the Monterey County Farm Bureau, said the dramatic recovery in wine grape production and values was good to see.
He also highlighted the region's organic crop production, which continues to be strong and represent about 22% of the county's overall crop value.
Groot noted the resiliency of Monterey County farmers and their ability to respond to market needs. For instance, nursery and flowers that were once in the top 5 years ago are now out of the top 10 as crops like cauliflower and brussels sprouts have moved up in popularity with consumers and farmers. Kale is another crop losing flavor with consumers and farmers, he said.
About the Author(s)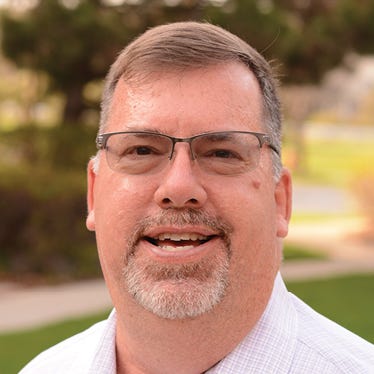 Associate Editor, Western Farm Press
Todd Fitchette, associate editor with Western Farm Press, spent much of his journalism career covering agriculture in California and the western United States. Aside from reporting about issues related to farm production, environmental regulations and legislative matters, he has extensive experience covering the dairy industry, western water issues and politics. His journalistic experience includes local daily and weekly newspapers, where he was recognized early in his career as an award-winning news photographer.
Fitchette is US Army veteran and a graduate of California State University, Chico. 
Subscribe to receive top agriculture news
Be informed daily with these free e-newsletters
You May Also Like
---