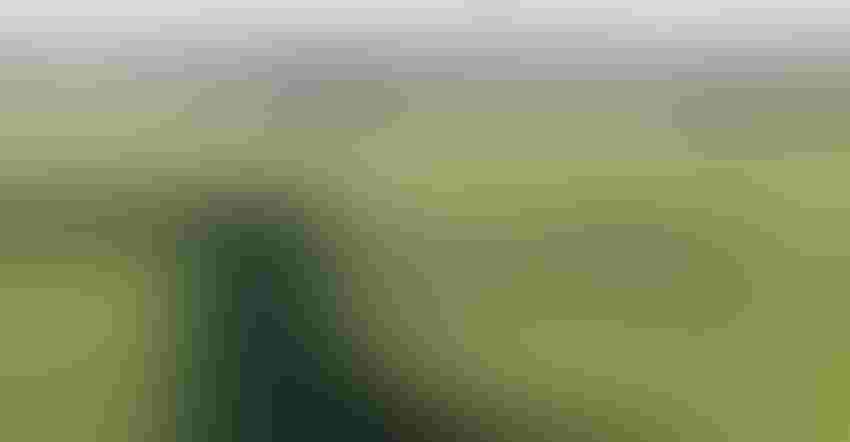 LAND VALUES: A large contributing factor to land values is commodity prices, or the income that can be earned from the land.
I need to sell 100 acres of our 400-acre farm to settle my parents' estate with my two sisters. The land was appraised for $5,800 an acre last year. Is it still worth that much? What is the best way to go about selling bare land? Does anyone have money to buy farmland now? I thought about buying it, but with milk prices what they are, I'm in no position to take on more debt, and at 60 years old, I'll be phasing out of farming in just a few years. Please advise.
Doug Hodorff: Land prices haven't declined in our area. We all know land is not a depreciable asset. At these prices, usually someone with a good equity position can buy land. Not knowing your location or access to the land, I would assume there may be a local farmer who would be interested. I would start by sharing your thoughts locally. You may be surprised by the interest there is in owning land in your area. Seems you are on a good path to settle your family's estate.
Sam Miller: Farmland values have held steady the past couple years, according to land sales tracking by the American Society of Farm Managers and Rural Appraisers and the Chicago Federal Reserve Farmland Value Surveys. As to whether your land will sell for more or less than the appraisal, it depends on willing buyers in your market. Most farmland sales in the past couple of years have gone to neighbors or other farmers. These would also be a great place to start if you are interested in selling. If you don't have interest within your neighborhood, contact a real estate broker who has experience in farmland sales.
Since you are selling the land to settle up your parents' estate, you will likely have little in the way of capital gains tax from the sale, but you should contact a qualified farm accountant or certified public accountant to understand the tax implications of the sale. Good luck with your negotiations to sell the property.
Katie Wantoch: In an article from Iowa State Extension, E. G. Stoneberg commented on inheriting farmland: "The first step in making a sound decision (the right one for you) is a systematic, careful appraisal. This evaluation should include three major parts: real estate inherited, current economic conditions, and yourself." Many heirs who decide to sell the farmland may not know a fair market price, as the land market is not as well-defined as other more frequently traded commodities. Though the land was appraised last year, the agricultural land market is influenced by many factors and may have adjusted the value. You may want to contact the appraiser again to inquire if the values have changed or if this would be the right selling price.
A large contributing factor to land values is commodity prices, or the income that can be earned from the land. With the downturn in prices, land values may have declined in your area. However, an old saying in real estate appraisal says that the three most important factors in determining the value of a parcel of land are location, location, location. Highly productive farmland is worth more than lower-grade farmland for crop production.
A word of caution since you inherited your parents' estate with two sisters — remember that an heir's sentimentality for the farm is not translated into value for someone else. Be sure that you maintain open communication and inform them about your interest in selling off land that was once part of your parents' farm. 
Agrivision panel: Doug Hodorff, Fond du Lac County, Wis., dairy farmer; Sam Miller, managing director, group head of agricultural banking, BMO Harris Bank; and Katie Wantoch, Dunn County, Wis., Extension agricultural agent specializing in economic development. If you have questions you would like the panel to answer, send them to: Wisconsin Agriculturist, P.O. Box 236, Brandon, WI 53919; or email [email protected].
Subscribe to receive top agriculture news
Be informed daily with these free e-newsletters
You May Also Like
---