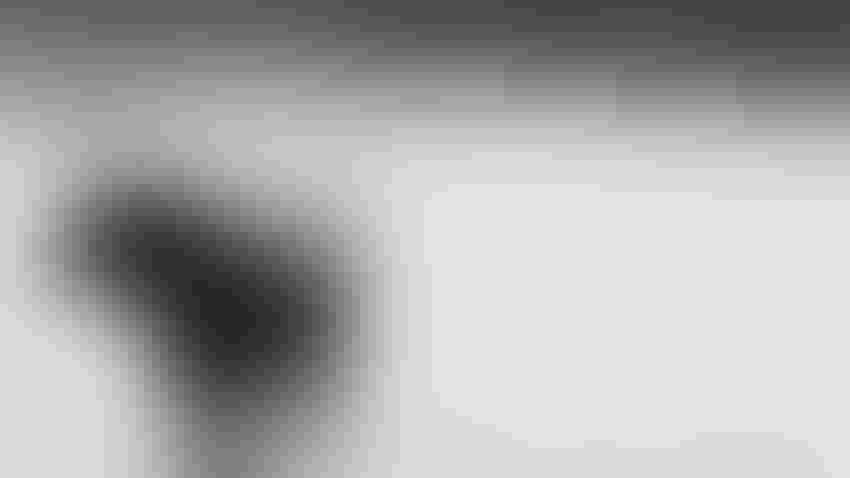 WHAT WINTER WILL LOOK LIKE: No predictions on snowfall, but it looks as though winter could be warmer than average across Nebraska — and perhaps wetter than normal in southern portions of the state — according to the most recent outlook from Eric Hunt, Nebraska Extension agricultural meteorologist.
Curt Arens
What does the upcoming winter season hold weather-wise for Nebraska farmers and ranchers? That is always the question this time of year as farmers wrap up harvest season, cows are out grazing cornstalks and winter pasture, and everyone is taking inventory of their winter forage supplies.
According to a recent report from Eric Hunt, Nebraska Extension agricultural meteorology and climate resilience educator, temperatures are projected to be above average statewide. Precipitation, which includes snow, is also expected to be above average in southern Nebraska. That may mean some drought relief for portions of the hardest-hit spots in the state. The rest of the state is expected to receive average precipitation.
Predictions for winter
Hunt says that the Climate Prediction Center released its winter outlook forecast Oct. 19, projecting warmer-than-average temperatures in the northern sections of the U.S. — including northeast Nebraska —along with wetter-than-average conditions across southern Nebraska with equal chances for above-average, average or below-average precipitation across the northern two-thirds of the state.
"This outlook is strongly weighted to the expectation of a moderate to strong El Nino and its associated stronger subtropical jet persisting through the climatological winter — December through February — into next spring," Hunt says.
Past data proves the point, especially on the projections for above-average temperatures, he says.
"Of the past six strong El Ninos, five were warm to very warm across the entire north-central U.S.," Hunt explains. "A composite of the last four El Nino events reveals temperatures 2 to 4 degrees F above average in the western and southern climate divisions of Nebraska, and 4 to 6 degrees F above average in the northern and eastern climate divisions. Thus, higher-than-usual confidence can be placed on our winter temperatures being statistically above average."
Back in history
Although very dry across the state during the winter a couple of years ago, last winter was on the wet side across the state, Hunt notes. Across much of western and north-central Nebraska, there was record snowfall in some cases, although there wasn't much snow in east-central and eastern Nebraska.
Looking back, Hunt says that the record snowfall for Lincoln was 1914-15 when 59.4 inches fell. Lincoln's record-low snowfall came only two years ago. In that same east-central climate division in the state, Hunt says that the temperatures have been above the 20th century average in January every year since 2011 and have rarely been below for most of the past 20 years.
"Maybe that changes this year if we have a polar vortex disruption around New Year's," he says. "For February, that warm signal is much weaker in part because of the later-winter polar vortex disruptions."
It most likely will be warmer than normal this winter, but the outlook for precipitation is less clear, Hunt says. "The most recent El Nino — 2015-16 — was wetter than average in the eastern third of Nebraska," he says, "thanks to a very wet December. But a composite of the previous four strong El Nino events shows that precipitation was around average across the state."
He adds, "It is worth noting that none of the most recent strong El Ninos produced a significantly drier-than-average winter for any climate division in the state."
This outlook gives Hunt hope that there will be precipitation in the western and north-central sections of Nebraska, where there has been improvement of drought conditions over the past growing season.
However, he notes that complete eradication of drought conditions in the eastern third of the state, where the drought has been the deepest and most persistent, is not likely between now and next spring.
"All in all, it seems reasonable to say that we may chip away at drought a bit this winter in central and eastern Nebraska, but not see radical changes," Hunt says.
Digging into details
The outlook isn't the entire story, Hunt adds. "While the winter is expected to be statistically warmer than average and around average in precipitation, this does not mean that we couldn't have a brutal 10- to 14-day stretch following a polar vortex disruption, like in February 2021," he says.
"It could also mean that being mild is more a reflection of having a lot of days with highs of 37 degrees F and a low of 27 degrees F because of persistent overcast, particularly in the eastern one-sixth of the state."
In other words, Hunt is saying that we may be trading more bitter cold for more raw cold.
The bottom line from Hunt is "be prepared." Perhaps a milder winter is on the horizon, but farmers and ranchers should still be ready for blizzards and rapid swings in temperatures, just like always.
There may be some slow improvement in drought conditions, but Hunt warns people "not to expect a significant improvement in drought conditions in the hardest-hit areas in eastern Nebraska between December and early March."
Learn more at nsco.unl.edu.
Subscribe to receive top agriculture news
Be informed daily with these free e-newsletters
You May Also Like
---