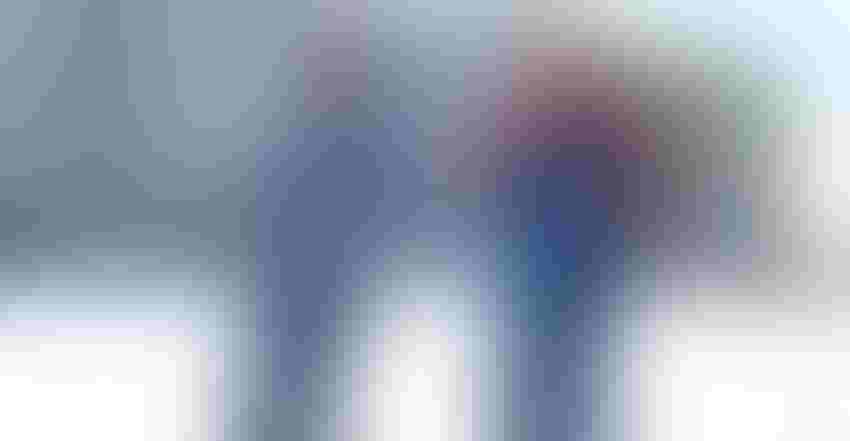 Maria Cox farms with her father, Ethan, near White Hall, Ill.
It's not easy to complete a year-end financial statement for the first time. In fact, it took me days, several phone calls, and two meetings with our new lender to get it right. The lender wasn't going to do it for me. He said that educating myself on our financial position was very important to my farming career. That was in 2013. Until that time, my dad had completed a balance sheet and cash flow statement sometime in the spring to satisfy the previous lender.
Now it's 2017, and I'm working on our fourth consecutive year-end statement. I've been blogging about our farm's succession journey for almost two years. If you are new to this blog or want a refresher, catch up by reading my October 2015 blog about prioritizing the right issues and then the February 2016 blog about working through the details. In the past, I completed three balance sheets; one each for myself, my parents, and the land entity. Specifically, the farm operation transactions have always been a part of my parents' personal financial statement. The December 31, 2016 balance sheets will be different due to our entity changes. In addition to two personal balance sheets, I'll complete separate forms for the operating and land entities.
Why I like year-end financial statements
-The December 31 balance sheet creates a consistent time where I can benchmark progress. It's difficult to compare years when balance sheets are completed in different months.
-We see the relationship between assets and liabilities. I am interested in change in working capital and the amount of short-term and intermediate liabilities.
-Year-end is the perfect time to collect inventory. Knowing what grain and hay I have on hand helps me create a marketing plan for current inventory.
-Lenders love it when producers present clean and complete balance sheets. Accurate balance sheets open up a clear line of communication in which there are no surprises. They are important when it is time to renew operating notes or seek additional lines of credit.
Let's face it: farmers probably spend more time choosing seed varieties than completing financial statements. The year-end financial exercise can be difficult, but it should not be ignored.
The opinions of the author are not necessarily those of Farm Futures or Penton Agriculture.
Subscribe to receive top agriculture news
Be informed daily with these free e-newsletters
You May Also Like
---