Why burley tobacco has worked for some new growers but not others
Why burley tobacco has worked for some new growers but not others
After the federal tobacco program ended and anyone could plant any type of tobacco anywhere, there was speculation burley tobacco—the cigarette type grown primarily in Kentucky and Tennessee—might spread to new areas.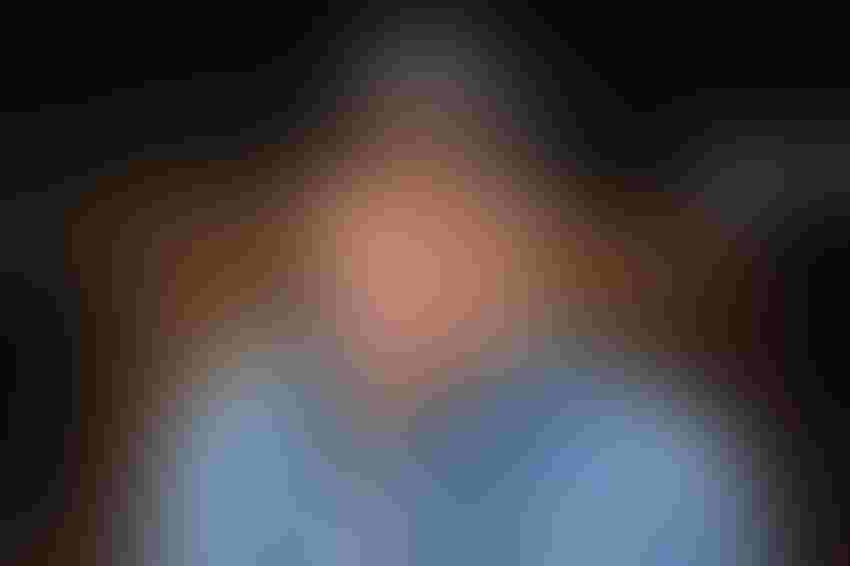 <p>BOBBY BAKER STANDS in a barn full of burley stalks.</p> <p>&nbsp;</p>
After the federal tobacco program came to an end in 2004, and anyone could plant any type of tobacco anywhere, there was speculation that burley tobacco—the cigarette type grown primarily in Kentucky and Tennessee—might spread to new areas.
It was widely speculated that one of those tobacco areas would be the Piedmont of North Carolina.
Now, after 10 seasons of deregulation, the results of the burley "boom" on new farms in the Piedmont have been mixed. While some new tobacco farmers continue to grow burley in what is primarily a flue-cured growing area, many others have tried it and quit.
Few new growers tried harder to make the new type work than Bobby Baker of Ellisboro, N.C., 40 miles north of Greensboro in the Piedmont. He had some success, but after the 2012 season, after six years of burley, Baker had to give up on the type and resume his concentration on flue-cured.
"My yield (on burley) was way down by the end of that time, and I never could put my finger on why," Baker says. "For the first four years, we were always able to get 2,300 to 2,400 pounds per acre. But the last two years, we got only 1,400 pounds per acre."
One possibility: He followed the same cultivation schedule as on his flue-cured. The company he contracted with suggested that he might have been over-cultivating his burley land.
Too much risk
One thing was certain: The yield reduction wasn't because he didn't rotate. He grew burley in a one-year-in-one-year-out rotation with wheat followed by fallow.
At any rate, the crop got to be too much of a risk. "I just didn't want to take another chance on it, so I got out of it," he says.
Ironically, he had developed an efficient production system. He cut his burley with old-fashioned tobacco knives, speared the stalks on sticks using metal cones, and hung the sticks in an open-sided three-tier barn that he covered with black plastic during the cure. He also had an outdoor curing structure, also covered with plastic, that he could use if needed.
He experimented one year with several different "notcher-cutter" mechanical harvesters. They cut off the stalk close to the ground, notch it and convey it to a cart or trailer for transportation to the barn or outdoor structure.
Mechanical harvest saved labor, but he wasn't satisfied with the yield he obtained.
"We lost a lot of the lower stalk (leaf) because of the extra handling that was involved," he says.
Burley a boon
Still, the migration of burley to non-traditional farms hasn't been a complete bust. Burley has proved a boon on new grower Tim Ware's farm near Lawndale, N.C., 25 miles south of Hickory. Ware's farm is actually right at the point where the Piedmont ends and the Mountains begin.
So Ware, who got into burley after deregulation, is growing burley for the fifth year this season. He will grow two acres, roughly the same as last year. He has been able to maintain a competitive yield, in the 2,000-pound-per-acre range. But he thinks 2,500 pounds would be achievable.
He has one distinct rotational advantage over most farmers: None of his land had ever been in any type of tobacco before the buyout, and all of it has been in pasture grass for 30 years. So to this date, he has been able to put his burley on totally rested land every year.
About half his soils are sandy loams and the rest heavy clay. Burley has done much better on his loam soils, and he is avoiding the clay soils now as much as he can.
Worth the cost?
Fine-tuning a fertility program for burley remains a challenge. For this season's crop, Ware is going back to emphasizing nitrate nitrogen. "I will use calcium nitrate this season," he said. "In 2014, I used a mixed fertilizer that was less expensive, but the tobacco didn't do as well as 2013. I could tell the difference. I will have to have calcium delivered, but I think it is worth the extra cost."
Irrigation was worth its cost last season. In May, he had a dry spell after he planted, so he irrigated twice using a traveling gun. "I think the irrigation really helped get it over the hump," he said. "I will irrigate again in 2015 if I need to. But I hope not. It's a lot of trouble."
He cuts and hangs his burley using outdoor curing structures even though he has some barn space that he could use. "I find it more labor efficient to use the outdoor structures," he says.
This year, he was interested in growing dark air-cured tobacco and there might well have been contracts available.
But the nearest delivery station is in Kentucky, so far away that it just wouldn't have been feasible to carry it there. The delivery point for the company he contracts burley with – R.J. Reynolds – is a 120-mile drive away in Winston Salem.
Among the new areas growing burley, the big winner has been Pennsylvania, which went from no burley in 2004 to about 5,000 acres in 2014.
Subscribe to receive top agriculture news
Be informed daily with these free e-newsletters
You May Also Like
---