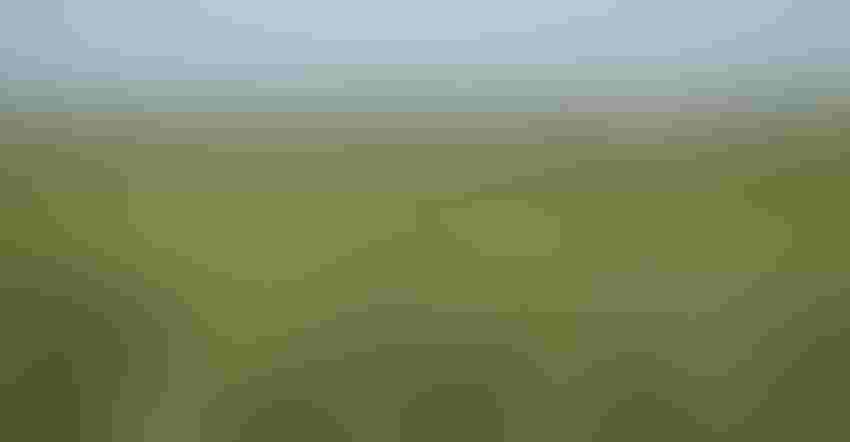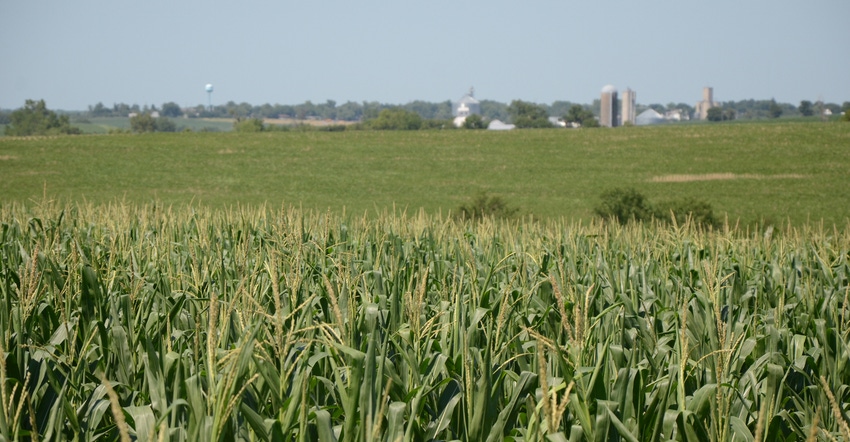 STATE OF AG: With the reduction in net farm income, working capital also is declining — and farmers and ranchers are increasingly turning to debt to finance their operations.
It's no secret that net farm income has been on the decline in Nebraska for the past several years, dropping 64% from 2013 to 2017.
Although USDA hasn't yet released 2018 estimates for Nebraska, there is reason to believe that net farm income may have leveled off in 2018 and may see a slight uptick in 2019 and 2020.
One reason for optimism is record-high production for commodities such as corn and soybeans — and about 20% to 25% of Nebraska producers took advantage of pricing opportunities early in 2018.
"When you look at Nebraska, we had outstanding production for corn, soybeans and beef," says Jay Rempe, senior economist at Nebraska Farm Bureau. "There were some pricing opportunities for corn and soybeans before June and July last year. And there were some good months for beef in the feedlot sector. From 2016 to 2017, we saw net farm income in Nebraska drop over 30%. We won't see that for 2018. I think things will be a little more positive, or at least steadier."
However, with the reduction in net farm income since 2013, working capital also has declined. As a result, Rempe notes, farmers and ranchers are taking on more debt to finance their operations. Nebraska Farm Business Inc. numbers show a dramatic growth in farm debt since 2015 — from just more than $1 million per operation to more than $1.3 million.
"We've seen debt levels climb, both at the state level and national level," Rempe says. "We've seen issues start to arise with loan repayments. The default rate is starting to creep up a little bit. We're seeing some restructuring. People are using longer-term debt to finance some shorter-term operations."
Other projections say net farm incomes have declined for the fifth straight year in Nebraska.
Although USDA's 2018 net farm income projections aren't yet available, Brad Lubben, Nebraska Extension agricultural policy specialist, estimates 2018 numbers for Nebraska using USDA's national estimates for 2018 and Nebraska estimates for 2017, and calculating Nebraska's 2018 number proportionally to the change in national numbers from 2017 to 2018.
And the continued decline is because of several factors.
Crop insurance indemnities have been low in recent years because of higher production, and payments through the Agricultural Risk Coverage program have steadily declined for the past two years.
Nebraska received more than $600 million through trade assistance programs spread across 2018 and 2019, and while this has helped make up a large amount of the decline in farm program payments over the past several years, it's not enough to make up for the decline in net farm income.
Another factor for Nebraska farmers and ranchers is property taxes. "In 2017, we paid about $1.4 billion in property taxes and fees," Lubben says. "When you have net farm income drop below $2 billion and you're paying $1.4 billion in property taxes [subtracted as part of farming expenses before calculating net farm income], that's a reminder of how stretched producers can be to pay property taxes."
Capital consumption and other expenses also increased during the boom years of 2011 and 2013. Nationally, capital consumption rose from about $21 billion in 2002 to nearly $50 billion in 2014, before falling to $37 billion in 2018. Intermediate production expenses, which includes input costs, climbed from about $163 billion nationally in 2002 to $270 billion by 2014, before falling back to $224 billion.
"We've been able to back up on some costs, but if we look ahead, it's difficult to imagine being able to reign in those costs much further," Lubben says. "Projections are that we're gradually growing those costs again."
Overall, Lubben projects Nebraska's net farm income to drop below $2 billion for 2018.
But that doesn't paint the whole picture. Although net farm income has declined to levels not seen since the early 2000s, real farm income (which accounts for changes to the dollar value) has fallen to levels not seen consistently since the 1980s — not counting one low point in 2002 because of a gap in farm program payments.
"It's important to distinguish nominal versus real," Lubben says. "In nominal terms, we've fallen off the mountain. In real terms, we've fallen into a trough that's as painful as it's been since the early 1980s."
However, it's important to note that overall, balance sheets are much stronger than in the 1980s. In addition, compared with net farm income, land values haven't seen such big declines and have held steady in the past couple years, easing the working capital-cash flow squeeze for landowners with refinancing opportunities for longer-term debt.
And, Rempe says, aside from the decline in net farm income, there are number of ways the current downturn is different from the 1980s.
"In the '80s, we saw one year where land values dropped more than 20%, and other years they dropped 10%," Rempe says. "Producers lost a lot of equity and a lot of leverage to refinance their debt. Interest rates right now compared to the 1980s are far, far less. The interest costs of trying to finance and build up working capital again are much less than the 1980s. So far, there are a lot of differences. We haven't come close to anything like that."
And, Lubben projects some recovery — with net farm incomes rebounding to about $2.5 billion in 2019 and 2020. "For at least three years running, I've been projecting the bottom with recovery, and every year I have to reset the bottom," he says. "We're now in the fifth year of decline, and we're hoping this is the year for recovery."
About the Author(s) Tyler Harris is the editor for Wallaces Farmer. He started at Farm Progress as a field editor, covering Missouri, Kansas and Iowa. Before joining Farm Progress, Tyler got his feet wet covering agriculture and rural issues while attending the University of Iowa, taking any chance he could to get outside the city limits and get on to the farm. This included working for Kalona News, south of Iowa City in the town of Kalona, followed by an internship at Wallaces Farmer in Des Moines after graduation.
Coming from a farm family in southwest Iowa, Tyler is largely interested in how issues impact people at the producer level. True to the reason he started reporting, he loves getting out of town and meeting with producers on the farm, which also gives him a firsthand look at how agriculture and urban interact.
Subscribe to receive top agriculture news
Be informed daily with these free e-newsletters
You May Also Like
---