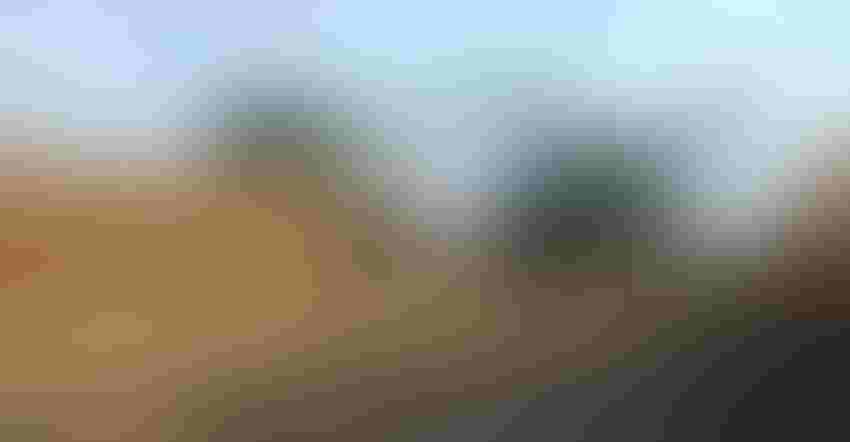 RENT DUE: If you did not give your landlords notice on Sept. 1, you are legally obligated to pay the same rent going forward.
Each month in Wallaces Farmer magazine, the Timely Tips panel answers questions sent by readers. Members of the Timely Tips panel are Alejandro Plastina and Wendong Zhang, Extension economists, Iowa State University; Leslie Miller, Marion County Bank, Knoxville; and Rob Stout, Master Farmer, Washington, Iowa.
My son wants to offer our landlords $25 less per acre for 2020 cash rent. The leases need to be renewed by March 1. We didn't serve notice of termination by Sept. 1. Should we make our offer now during harvest? Or wait until December or January to offer our landlords $25 less per acre than we paid them in 2019? I'm afraid if we wait, we may lose some farms to farmers who are willing to pay the same rent we paid the landlords in 2019.
Stout: Rents have come down slower than the corn and soybean economics have dictated, so I'm not sure you will be able to get that $25-per-acre reduction that you can justify. It all comes down to supply and demand for rental ground in your area, and how much, if any, the rates will lower. I lean toward seeing how yields turn out and what the postharvest prices are to help make a better judgment. That way you can take solid numbers to your landlord to justify a certain rent you'd like to offer. Since neither you or your landlord served termination before Sept. 1, you should be able to still rent it, as long as you can negotiate a price you are both satisfied with. I think many landowners would be willing to renegotiate, considering the low corn and soybean prices.
Miller: If you did not give your landlords notice, you are legally obligated to pay the same rent as last year. However, if you have a good working relationship with the landlords, it could be helpful to talk to them sooner rather than later. Explain to them how much money you are losing because of lower prices and, for most people, lower yields this year. Be prepared to acknowledge that you did get an Market Facilitation Program payment from USDA, but at this point, it only covers half the losses in revenue. Plus, we have no assurances we will get an MFP payment next year. It is possible your landlords could be persuaded to accept a lower rent if you offset it with an offer to pay more if corn and beans reach a certain price and a specified yield (a flex lease concept).
Zhang: There is continuous downward pressure on crop prices and cash rent; however, cash rent tends to be much stickier, especially on the decline path. It is reasonable to discuss and negotiate with your landlords about the impacts on your operation because of trade and weather uncertainty. But it might be difficult to argue for a $25-per-acre decline in cash rent. The ISU Cash Rent survey and other sources show that the 2019 average cash rent only dropped less than $5 per acre for most crop reporting districts. In addition, the MFP payments and price support for Iowa farmers due to greater production loss in eastern Corn Belt, hopefully, will help your financial situation. It might make sense to wait until you have a better understanding of your 2019 yield.
Find tenant's financial information
Our longtime cash rent farm operator is one of the best farmers in the county. He's expanded by bidding up cash rents. During the better financial times in farming 10 years ago, he bought a sizable boat and three classic motorcycles. The boat now sits in his front yard with a "For Sale" sign. Rumor has it he's in financial trouble. Does some way exist that I can find out if he has problems and may be unable to pay 2020 cash rent?
Stout: I'm not sure there is a very good way to find out his personal financial situation, but there are ways to help you collect on the rent due you. The best is to require the full cash rent payment up front, say March 1. You should notify him immediately of this change, so he has time to make necessary arrangements with his lender. I'm guessing the operator won't be thrilled with this change, but you could offer him a discount to entice him to agree. Iowa law states that a statuary landlord's lien exists in favor of the landowner. You would need to perfect this lien by filing a UCC-1 with the Iowa secretary of state. This needs to be done within 20 days of the onset of the lease, typically March 1.
To increase your odds of collecting, you could have the operator sign a security agreement that gives you a security interest in crops grown on your land. You could also add a provision that no crops could be sold without your permission, and that your name could be listed as payee on checks when crops are sold. Since he apparently has several landlords, these are less likely to be things the operator would be willing to sign. And of course, a bankruptcy throws a monkey wrench into the whole process.  My best advice, with your concerns, is just to get all of the cash rent payment up front.
Plastina: Although getting rid of some "toys" might be a sign of financial trouble, it might also be a sign the owner just wants to try other hobbies. Just in case, though, you can try to modify the existing leasing agreement to require full payment upfront. If the tenant doesn't pay, you would have time to terminate the lease and negotiate a lease with a new tenant for 2020. If this arrangement is not possible, you still have several other options to reduce your financial risk.
First, perfect the landlord's lien by filing a UCC-1 financing statement with the Iowa secretary of state within 20 days of possession (which does not require signatures). Only a perfected landlord's lien is prioritized ahead of other secured or lien creditors.
Second, you may also seek a standard consensual security interest in the crops grown on your rented ground, by having the tenant sign a security agreement and then filing a UCC-1 to perfect the security interest. If you hold a perfected landlord's lien, then you are not required to comply with the Farm Products Rule, which requires direct notice of the security agreement to all purchasers of farm products.
Finally, you could include a few additional protective terms in your lease, requiring the tenant:
not to sell any crops subject to a lien or security interest without the landlord's permission

to provide a list of potential buyers of the crops

to include the landlord as a payee on checks if the crops are sold
A more detailed discussion of financial protections for the landlord is available at the ISU Center for Ag Law and Taxation. 
Miller: The most secure way to get your money is to mutually agree to modify your contract and call for the full rental payment at the start of the lease. If you ask for payment upfront, the tenant will probably ask for lower rent, which is understandable. If your tenant is unwilling to do that, you may ask the tenant to provide you with a release so you can talk to his lender about your rent concerns. If the tenant is in trouble, he will not want you to talk to his banker, so he may turn you down. This is a sign for you to reach out to your attorney for help in getting UCCs filed in a timely manner and getting grain buyers properly notified to protect yourself.
As an alternative, you might ask the tenant to provide you with an irrevocable letter of credit from his lender for the second half of the rent. Tell the lender that the letter of credit could provide you enough assurance that you would not need to file UCCs or need your name on checks, which could simplify the year-end repayment on the bank's operating loan. Again, if this option isn't available, work with your attorney and take the protections provided to you by the law.
Subscribe to receive top agriculture news
Be informed daily with these free e-newsletters
You May Also Like
---