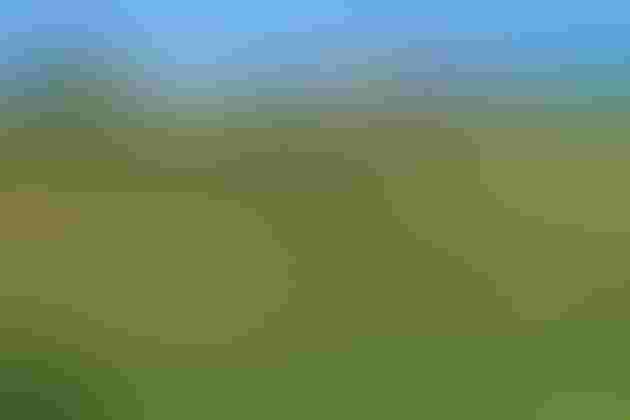 By Doug Hensley
Farmland values across the Midwest are showing varying results in 2019. Many recent sales have maintained surprisingly strong price levels, while others appear softer. This marketplace inconsistency is often related to local neighborhood factors playing a big role in the land market this winter, such as whether an area had grown another big crop last year, or not.
In areas where growing season success once again resulted in bursting bins, values appear more stable than those in areas where variable 2018 weather caused less than ideal crop yields. And when viewed in total, farmland values in Iowa, Illinois, and Nebraska, appear to reflect overall stability, but also pressure points and some characteristics of slightly decreasing markets.
Iowa farmland decreased in second half 2018
The Iowa Chapter of Realtor's Land Institute released its September 2018 Land Trends and Values Survey, showing a statewide average decrease of cropland values of 1.7% for the March 2018 to September 2018 period. This was the first decrease in the twice-yearly survey since 2016, and largely offsets the 2.9% increase reported in land values from September 2017 through March 2018.
Chief factors currently influencing the Iowa farmland market are crop yield levels, crop price levels, the limited amount of land on the market, and increasing interest rates.
Illinois land values trended lower in 2018
The survey by the Illinois Society of Professional Farm Managers & Rural Appraisers showed the value of excellent quality Illinois farmland trended slightly lower during the first half of 2018, with a 2% weaker reading. Similar to Iowa, crop production and commodity price levels, rising interest rates, and the general disruption being felt from the tariff disputes were all cited as factors for the weaker trend.
Nebraska land values continue downward
According to the 2018 survey from the University of Nebraska, the average market value of farmland in Nebraska declined by 3%, marking the fourth consecutive of downward pressure, although the rate of weakness has improved from 2017 levels. The survey showed the largest percentage change in tillable grazing land values, at 6% weaker. Survey participants in Nebraska indicated low commodity prices and current tax policies are the primary reasons for declining land values in the Cornhusker state.
What's ahead for farmland values?
As we look to the future of Midwest farmland values, keep an eye on several key issues that are likely to directly impact farmland prices.
* First, local factors and production. Success/disappointment from area to area generally sets the mood in the countryside. High-quality farms with the most productive soils, solid drainage, easy farm-ability and strong fertility will continue to sell best – these are the farms that most consistently produce year-in and year-out.
* Second, watch interest rates.  On January 30, the Federal Reserve adjusted its language toward a more dovish stance for further short-term rate increases in 2019. This means the previously predicted interest rate increases may not occur at the same rate or pace of the past 2 years. This announcement came only 6 weeks after they had forecasted two interest rate increases for 2019. Steady interest rates could be helpful for farmer operating loans this planting season and may ease a downward pressure point from recent years.
* Third, tariffs and trade. The disruption created in the commodity markets by the enactment of global trade tariffs is real, and has softened markets, particularly for soybeans. How global trade negotiations play out in the weeks and months ahead will continue to impact commodity prices and, ultimately, underlying asset values including farmland. This issue seems particularly important as it relates to 2019 crop insurance price levels, which appear likely to reset at much lower levels in 2019 than those we enjoyed for the 2018 growing season.
Finally, the new 2018 Farm Bill signed into law in December features higher marketing loan rates on most program crops. The new loan rates take effect immediately with 2019 crops. The bill also increases flexibility on program options and an opportunity to update a farm's program yield. The new bill offers increased flexibility on selecting either ARC or PLC. A farmer may select either program for 2019. That decision will hold for 2020. The farmer will be able to select either program in 2021, 2022 or 2023. Choices are on a farm and crop basis.
Hensley is president of Hertz Farm Management headquartered at Nevada, Iowa. For more information visit www.hertz.ag.
Source: Hertz which is responsible for the information provided and is wholly owned by the source. Informa Business Media and its subsidiaries aren't responsible for any of the content contained in this information asset.
Subscribe to receive top agriculture news
Be informed daily with these free e-newsletters
You May Also Like
---