Texas Ag Forum explores ramifications of farm bill changes
Texas Ag Forum explores ramifications of farm bill changes
Producers expect direct payments to be eliminated and replaced by some form of revenue assurance program.Crop insurance will become a more integral part of their risk management plans.Details of proposals bear close scrutiny.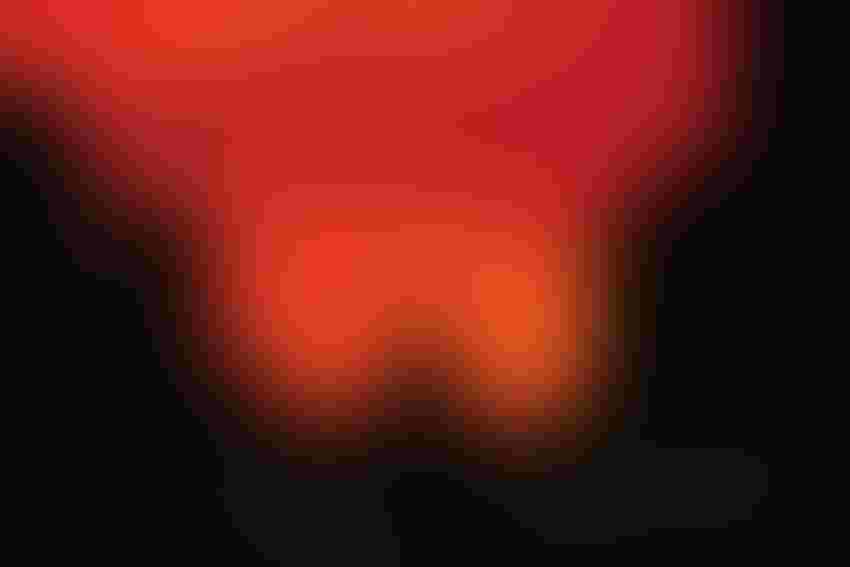 Representatives of major Texas commodity organizations expect the 2012 farm bill to offer a thinner safety net than the one they've relied on for decades.
They also expect direct payments to be eliminated and replaced by some form of revenue assistance program that would leave producers on the hook for at least 10 percent of production losses.
Crop insurance, they say, will become a more integral part of their risk management plans.
Farmers, commodity organizations, education units and government agency representatives gathered in Austin for the Texas Ag Forum to discuss various plans under consideration and to exchange ideas on how to be involved in the process.
The Texas Ag Forum, an association of key agricultural leaders and representatives from across the Texas food and fiber system, meets on a somewhat irregular basis — when issues and conditions warrant, according to Joe Outlaw, steering committee member and Texas AgriLife Extension economist.
This was a good time to meet. With deep farm program cuts anticipated as part of U.S. deficit reduction efforts and with potential for those cuts to be made by the Super Committee, both the U.S. House and the U.S. Senate Committees on Agriculture are putting farm bill debate on a fast track to at least offer guidance to that committee.
Tom Sell, with Combest, Sell and Associates, a farm advocacy group in Washington, D.C., said commodity organizations and agencies "need to be involved over the next week," and pay attention to the details included in farm bill proposals. He said ongoing discussions are taking place at a high level but "are not very transparent."
Sell said the weak U.S. economy affects the country's ability to recover from the recession. "Agriculture has been the one bright spot with record profit over the last 10 years."
That period of prosperity comes with a downside. "People ask why agriculture should receive federal funding when times are so good." Passing a farm bill was not easy in 2002, he said. "We can't spend any new money now." 
Pressure continues to mount to cut farm program allocations, in spite of reduced spending from the programs.
Sell said the challenge now facing Congress is crafting a farm bill that works "for the entire nation. We have a lot of regions and a lot of crops. We have to have something that works in western Colorado, the Eastern seaboard, the Midwest, the South and the Southwest. It's not easy to come up with one policy for everyone."
The process is complicated by the reduced representation of rural America. "We don't have the numbers," Sell said.
The Senate and House ag committees are looking at significant cuts in current farm program spending. Cuts include $15 billion from commodity programs, $6 billion from conservation and $2 billion from nutrition.
He said the committees could cut that $15 billion from commodities "without significant damage."
Sell said key issues for Title I include develop a program that works for all commodities; keeps cuts proportional across crops and regions; determine whether to protect against shallow losses or deep, more systemic losses; create programs that complement, not compete with, crop insurance, which will become the primary safety net; determine whether to support base acreage or planted acres; and decide where to set payment limitations.
"We believe we can save $15 billion and still have an adequate safety net," Sell said.
He also suggested that a $6 billion savings in conservation funding would leave adequate money to "retain basic levels of conservation. The key will be to use funds wisely in specific regions."
He said revenue gaps included in the revenue assurance programs will be a concern for farmers and ranchers.
Outlaw, co-director of the Agricultural and Food Policy Center at Texas A&M University, said that organization "is as engaged as we've ever been in the farm bill. The safety net is about the money. We always hope the market receipts are all we need, but that's not always the case."
The direct loan payment is gone but the marketing loan guarantee probably could be saved since it's "no real savings to eliminate it. Losing direct payments come off the top" of farmer income.
He agrees with Sell that the details of any proposal will be crucial. "It will take a lot of thinking to figure out protection levels. We've looked at a number of plans and they pay only on a percentage of planted acreage."
Revenue gaps
He said for farmers who buy only basic insurance coverage, "the revenue gap will be even larger. Crop insurance does a wonderful job." Still, he said, "Texas will have a big acreage that's not protected."
Outlaw said a lot of proposals are being considered. "Almost every commodity group has a plan. The ag committee will develop its own."
Most proposals under review "protect against shallow losses only. They will pay more frequently but not very large amounts. Most have a five-year moving Olympic average benchmark. Also, they include a hidden deductible (doesn't consider past government payments in the benchmark)."
Outlaw said proposals offer different levels of buy-up coverage by crop and by region that will leave a coverage gap for some crops and in some areas.
"Most pay on planted acres and will be much more coupled than the current program. This will result in a baseline spending shift away from wheat, rice, cotton and grain sorghum."
Commodity organizations would prefer to maintain something as close to the current farm program as possible, but understand that economic reality will spur significant changes.
Some organization representatives expressed concern about farm income being compromised and farm stability made more vulnerable without some minimal, specified pricing included in the farm bill.
Subscribe to receive top agriculture news
Be informed daily with these free e-newsletters
You May Also Like
---