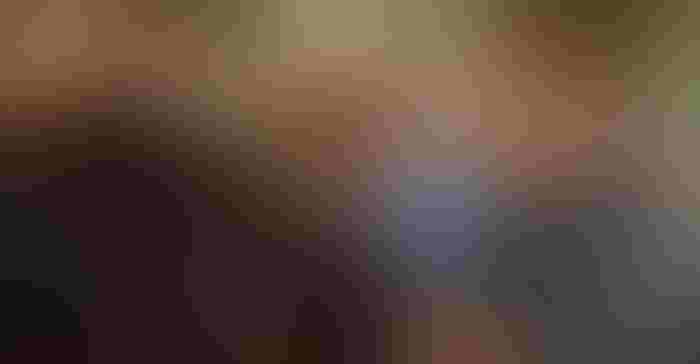 The Illinois State Fair is rolling through its 11-day run this year in Springfield, where fairgoers have enjoyed cooler-than-normal temperatures.
Reid Blossom, Illinois Beef Association executive director, reports that during the first week, the association's Ribeye Corral posted its biggest Thursday ever, then its biggest Friday ever — and then Saturday was the group's biggest day ever. IBA member-volunteers were exhausted but pleased with the turnout.
IBA also hosted its annual Celebrity Beef Showmanship contest, pairing expert junior livestock exhibitors with celebrity contestants to learn the tricks of the trade when it comes to caring for and showing cattle. After a brief coaching session, the celebrities led their animals into the show ring and were evaluated on their cattle handling and showmanship skills by judges Joni Bucher, IBA president, and Buzz Iliff, IBA vice president.
"The goal of this fun competition was to expose the General Assembly members and media professionals to the hard-working farm families that attend the state fair and have them take part in the experience of showing cattle," Bucher says. "It allows thought leaders to see firsthand what these kids do year-round, developing life skills and learning how vital agriculture is to the state of Illinois."
Gov. Bruce Rauner and the Illinois Department of Agriculture hosted the annual Ag Day brunch in the Orr Building on Aug. 15, where a variety of awards were presented to farmers across Illinois. Gov. Rauner also introduced the new Bicentennial Farm designation, for farms that have been farmed continuously by a family for 200 years or more.
Sale of Champions
The annual Sale of Champions was held in the Livestock Center this year, due to the Coliseum being condemned because of structural issues. Champions in a variety of species and products were auctioned off, and exhibitors received a portion of their sales, plus scholarships from CME Group and AT&T. The two companies collectively donated $60,000 in scholarships; each of the 10 grand champion exhibitors received a $1,000 scholarship from AT&T and a $5,000 scholarship from CME Group, for a total of $6,000.
Here's a quick look at sale results:
• champion meat goat wether, shown by Tara Hummel and sold for $4,250 to Evans Feed and Bedding, Glen Werry, Springfield Plastics, and John and Sherry Tomhave
• champion wether lamb, shown by Kashen Ellerbrock and sold for $8,000 to North American Midway Entertainment
• champion barrow, shown by Cooper Bertolino and sold for $25,000 to CME Group
• champion steer, shown by Olivia Caldwell and sold for $50,000 to Gov. and Mrs. Bruce Rauner
IDOA changed the distribution of monies from the Sale of Champions for 2017. The new formula:
• 50% of the auction funds go to the grand champion junior exhibitor
• 15% to the reserve champion junior exhibitor
• 15% divided evenly among the exhibitors of other breed champions
• 10% to the Illinois 4-H Foundation
• 10% to the Illinois FFA Foundation
Check out the slideshow and see if you can find someone you know!
Subscribe to receive top agriculture news
Be informed daily with these free e-newsletters
You May Also Like
---