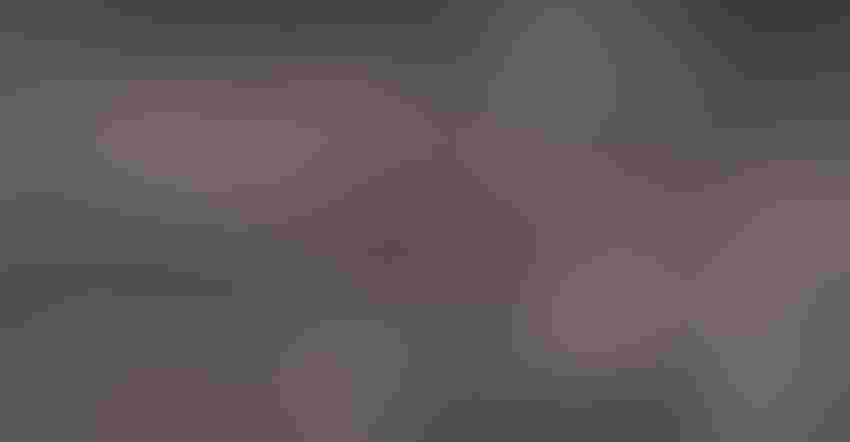 HEADED OVERSEAS? Right now, it appears more pork will be exported this year, which should help prices, economist Chris Hurt says.
2018 didn't turn out well for pork producers, as estimated losses were about $12 per head for farrow-to-finish operations. These are the largest losses since 2012, when high feed prices prevented positive returns. Pork production was up 3% in 2018. That was record high production, as the industry has been in expansion since 2014.
Prospects look somewhat better for 2019. Producers are expected to continue to provide record supplies with another increase of 3%. However, demand continues to look favorable for 2019, with a continuation of U.S. and world economic growth but at a slowing growth rate. Low unemployment in the U.S. and rising wage rates will be supportive to domestic demand for meat.
Global demand for 2019 has turned more optimistic for multiple reasons. First, total pork exports to all destinations in 2018 were up 6%. While China did buy less in 2018, this was more than offset by other countries buying more. USDA estimates that U.S. pork exports will grow again by a strong 8% in 2019.
Second, the signing of the U.S.-Mexico-Canada Agreement helped calm trade conflicts with Mexico and Canada. Third, there may be progress toward resolving trade conflicts with China. If there is a grand bargain for China to buy more U.S. goods, then pork will be one of those named ag goods.
Fourth, African swine fever in China is not under control, and China may import more pork and other meat products to compensate for lost hogs due to the disease. China produces 97% of the pork it consumes and imports only 3%. A loss of just 1% of its hogs due to the disease could result in one-third more pork imports for that country.
Down to nitty-gritty
Carcass prices in 2018 averaged about $62 per cwt. Current prospects are for prices to average near $65 in 2019. Winter prices are expected to be in the higher $50s, and then to move to the low $70s for averages in the second and third quarters. Prices will likely drop seasonally back toward the very high $50s in the final quarter of the year.
Feed prices have been low and steady in recent years. This has helped stabilize costs of pork production around my estimated total costs of $67 per carcass cwt. For 2019, corn prices are expected to be about 20 cents per bushel higher, while soybean meal may be around $20 per ton lower.
Pork producers can expect slightly higher total costs of production due to higher costs for corn, labor, interest and building costs. With current prospects for hog prices to average near $65, this means 2019 would be a year near breakeven for farrow-to-finish producers. Losses would be the norm in the first and the fourth quarters, with profits in the second and third quarters roughly offsetting those losses.
The bottom line is that the U.S. pork industry will be producing record pork supplies in 2019. It will need more open export markets and strong demand support. If not, another year of losses might result.
Hurt is a Purdue University Extension agricultural economist. He writes from West Lafayette, Ind.
Subscribe to receive top agriculture news
Be informed daily with these free e-newsletters
You May Also Like
---