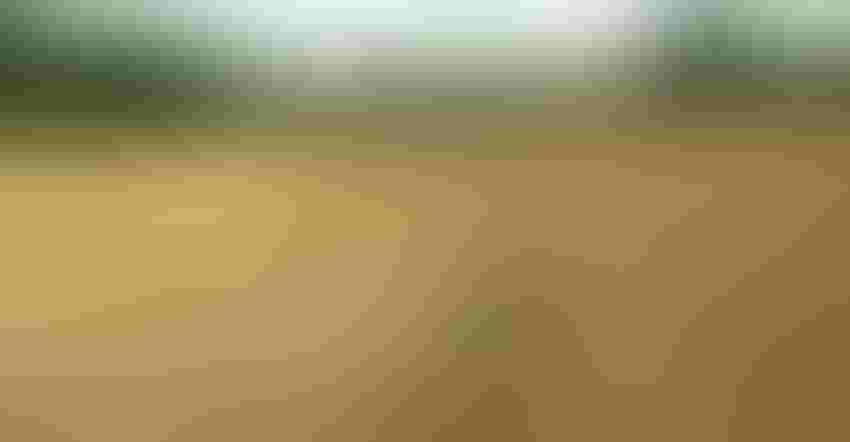 SOIL TYPES CHANGE: This field has multiple soil types. How do you get the most out of the field as a whole?
Maybe you farm land where it's obvious that you have several different soil types in the same field. Or maybe you farm where the topography is similar and soil types don't change as much. Even in fields that are relatively level, you can easily have two or more different soil types.
The perennial question is this: How do you farm fields with different soil types to set yourself up for the most profit potential? One way is to use soil maps and other means to separate out soil types and write precision prescriptions for inputs for each soil map. Many people appear to be making that approach work. It may work even better once soil scientists can better refine soil maps and determine where soils change.
Is there another approach that could work today? Jason Ackerson, the newest member of the Purdue University Agronomy Research and Extension staff, thinks there may be.
"You need to determine how different two soil types are that join each other," he says. "Are they really that different in their properties? Could you group some of those soil types together in how you manage them? It may be what you have to do if you want to come up with rates that will work for a whole field."
More research
Ackerson isn't implying that precision farming doesn't pay. He is saying that some soils mapped as different soils may not be that different in their properties that affect how you manage the field. Perhaps both soils are on the wet side, or both have fairly good drainage. They may have characteristics that caused soil scientists to map them different, but they may be similar enough to be managed in a similar way.
One thing Ackerson hopes to do with his research program is fine-tune ways to better characterize soils without having to dig pits or even pull soil cores to do it. If it's easier to characterize a soil in one location, then it should be possible to fine-tune which soil types are actually in a field more quickly.
Today's maps
Perhaps you don't put much faith in the soil map for your county because it was completed 50 or 60 years ago. "How recent it is varies by county," Ackerson says. "Some of the names are different on some of the newer maps because USDA changed designations. But the fact is that many properties of soils don't change that much over time. Even if a soil map is older, it may still describe the general properties of the soils as they exist today fairly well.
"Digital methods being used today give us better resolution. The tools I am working on should do that, as well. The question will be if that information is useful. Can we use it to better manage a field? That is the real question we must try to answer as we go along," Ackerson says.
Subscribe to receive top agriculture news
Be informed daily with these free e-newsletters
You May Also Like
---