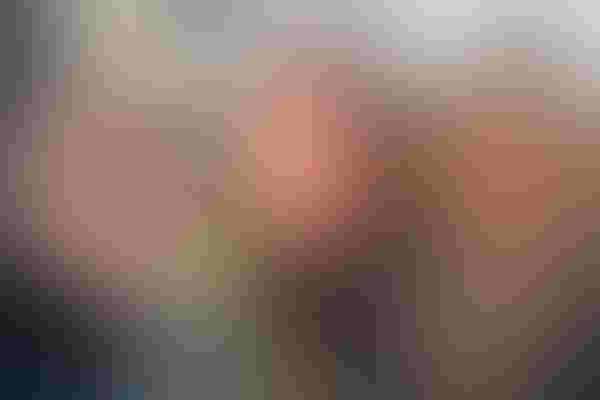 Daniel Wood, DandyLand Farms, Garner, Iowa
We've learned and strive to stay in touch with our landowners. We are in contact with most of them every week or at the least every month, whether by telephone, email or in person. Regular, open communication with them is key. Landowners can hear others converse both positive and negative comments about our operation, lease rates or producers in general so the more we can interact with them the more they understand our specific operation.
Another great lesson that we learned from our landowners is to treat any property that we operate as if it were our own. We maintain properties to a high degree in terms of mowing ditches and removing brush and fences. Then we try to go above and beyond and listen to what they each would appreciate. Conserving and maintaining their investment for the future is priority.
Dennis Carnahan, Carnahan & Sons, Vincennes, Ind.
My Dad started farming for one tenant in 1961, and we were still renting that same land up until just a couple of years ago when the entire 240 acres was put into the Wetland Reserve Program. But we were into the second and then third generation in that business relationship that had really become like a family relationship. So now, even though we don't farm for them anymore—and the family now lives out west—we get together when they come through town in the summer. It is like a family reunion for all of us. It works to build that relationship over all these years and across the generations.
Brad Stackhouse, Plymouth, Indiana
I used to referee basketball games, and I've learned that you can make 99% of the calls right, but if you make one bad call that's what will be remembered. In some ways dealing with landlords can be that way. You may have worked with a landowner for years and done everything right, but if you don't respond well when the situation calls for it, you can lose the farmland.
Several years ago, about the time land prices and rents were really taking off, one of my landlords was offered higher rent for a farm prior to our contract negotiations. I may not have been happy about that move, but it did allow us the opportunity to sit down with the landlord and be as open as possible about where we were with our operation and find out what they wanted and needed from us. As a result, we have a better relationship with the family now than ever before.
That experience resulted in new clauses we now include in our rental agreements. We have added wording that gives us the opportunity to look at bids to rent or purchase and match or increase those numbers.
Subscribe to receive top agriculture news
Be informed daily with these free e-newsletters
You May Also Like
---