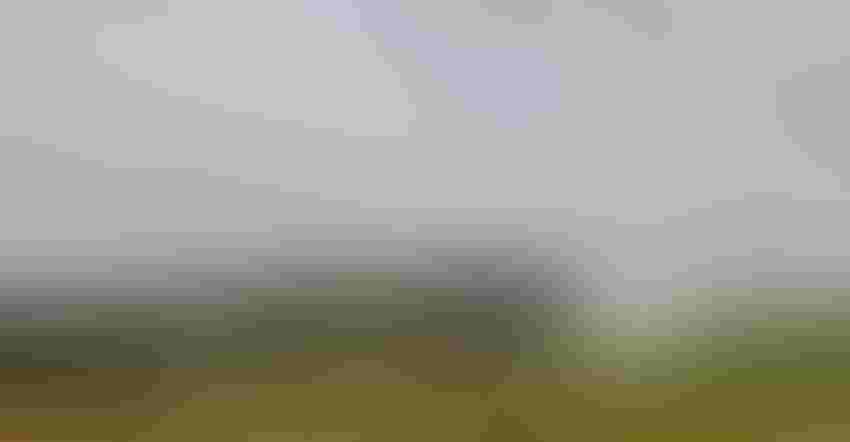 KEEPING PROTECTED: Tragedy can strike your farm, so check up on your property insurance to make sure you are covered.
Curt Arens
Recent weather events have brought to light the importance of having adequate property insurance coverage. Not having enough property insurance could harm your operation's financial position when a bad event happens.
This article focuses on two main points: how to think about protecting your wealth and questions to ask your insurance provider.
Thinking about risk
Capital assets (machinery, equipment, buildings) are a crucial piece of your wealth. When considering these assets, ask yourself, can you afford to lose the asset? The answer may be yes for low-value or low-use items, such as obsolete machinery. In these cases, if this property were damaged, you probably wouldn't repair or replace the item, or you could easily purchase a new item without too much financial strain.
For higher-value or higher-use assets, your answer is probably no. These assets need to be protected. Most often, for these high-value and high-use assets, property insurance is the common protection method.
When developing a strategy for protecting assets, think about rare, financially devastating events before they happen. Compare benefits to costs of carrying property insurance.
Insurance premiums are paid every year so that when a disaster happens, the policyholder can repair or replace the asset without going into financial ruin.
Risk can be defined as the probability of loss. So, how does one think about risk exposure? A risk that should be mitigated has two core elements: It is rare, in that the problem is not experienced often, and it is financially costly.
When thinking about rare, financially costly events, people often rely on their past experiences. Suppose you have had valuable buildings severely damaged by a storm and were not insured or underinsured. In that case, you are motivated not to experience the out-of-pocket financial cost of repairing or replacing them again.
If past experiences do not exist, then people rely on disasters experienced in the region. For example, the August 2020 Midwest derecho comes to mind. While you may not have experienced this particular storm, you are aware of the possibility and the resulting costs. You must consider the probability of a bad event hitting you, even though the event has not yet happened. Try your best not to underestimate your risk.
Meet with your agent
Talk to your insurance provider about the type of coverage that you have and the options they provide, as there are many choices. Here are some key things to review with your agent:
Insured structures. It is critical to know what is actually insured. Ensure that all structures and equipment you cannot afford to replace are listed on your policy. Consider buildings, grain bins, pivots, fences, livestock, grain on hand, equipment, etc.
Categories of perils. There are two main categories of peril coverage in property insurance, named perils and open perils. Named perils policies list specific perils that are covered. Typically, the named perils are fire, smoke, explosions, lightning, hail, windstorms, theft, vandalism, damage from vehicles, damage from aircraft, riots and civil commotion, and volcanic eruptions. Review your policy to know which perils are named.
Open perils policies cover any risk not explicitly excluded from the policy. Most notably, these policies often exclude damages from flooding. Again, your policy will list which perils are excluded. In most cases, open perils policies are preferred to named perils policies.
Value. The value of the insured property can be insured by actual cash value or by replacement cost. Actual cash value values property by estimating the current purchase price and subtracting depreciation. The replacement cost method values the property by the current cost to replace the asset. It is recommended that covered property is valued using the replacement cost method.
If you have not reviewed your policy recently, you may need to update the insured value to reflect current replacement costs.
Contents. In agriculture, inventories change regularly. Although losing a building can be devastating, replacing the contents after a disaster can also cause financial stress. Contents are usually covered under "business personal property."
Premiums. When it comes to insurance, it is not about the cost of insurance; it is the rate of insurance. Do not be tempted to simply find the policy with the lowest premium. When comparing policies, make sure you compare policies with equivalent coverage types, rates, values, deductibles, etc.
Deductible. A deductible is an amount the policyholder is responsible for paying for a qualified loss before insurance kicks in. For example, if your deductible is $1,000, you must pay that amount before the insurance company pays the remaining indemnity. Sometimes, deductibles are expressed as a percentage of the insured value, i.e. 1%.
Deductibles may also be different depending on the peril such as wind or hail. The deductible amount is selected by the policyholder at the time of purchase and can be changed. Usually, the higher the deductible, the lower the premium.
Strategically position your operation to survive rare, financially devastating events. Work with your agent to tailor your insurance portfolio to your exposure.
Walters is a Nebraska Extension grain marketing specialist, and Groskopf is a Nebraska Extension agriculture economist. Both are with the UNL Center for Agricultural Profitability.
Subscribe to receive top agriculture news
Be informed daily with these free e-newsletters
You May Also Like
---