Program helps food entrepreneurs with first steps
Program helps food entrepreneurs with first steps
• Designed to help entrepreneurs get off the ground and produce food safely and profitably, the program annually helps nearly 300 people or companies, ranging from cottage-type industries to large processing plants.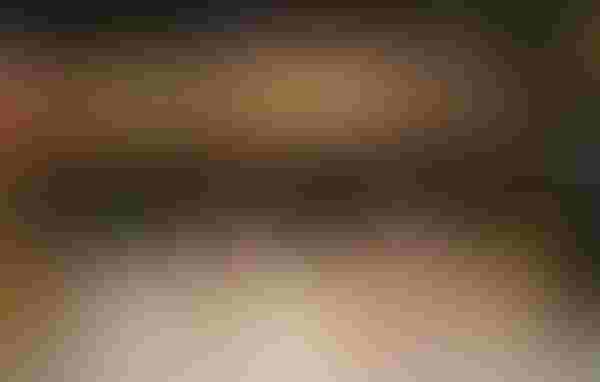 When Jenny Fulton and Ashlee Furr lost their stockbroker jobs during the recent recession and decided to turn Fulton's grandmother's pickle recipes into a business venture, one of their first stops was with North Carolina Cooperative Extension's Entrepreneur Assistance Program.
Designed to help entrepreneurs get off the ground and produce food safely and profitably, the program annually helps nearly 300 people or companies, ranging from cottage-type industries to large processing plants. The program's laboratory annually tests almost 500 products to determine the processing requirements and provides nutrition labeling assistance for more than 350 products.
The numbers are rising, says North Carolina State University's Fletcher Arritt, who heads the program, and Tristan Laundon, a program assistant hired in January to help meet the growing demand.
As Laundon told the Raleigh News & Observer, "People seem to be looking for additional sources of income, or they've lost their job and think, 'Well, I do make this great barbecue sauce.' I think this economy has made a lot of people into budding entrepreneurs."
Arritt, an assistant professor and Extension specialist in the Department of Food, Bioprocessing and Nutrition Sciences in the College of Agriculture and Life Sciences, advises aspiring food entrepreneurs on what they need to do to sell food and recommends ingredients and processes.
Must meet regulations
Many are surprised, he said, to learn they cannot simply make their food and sell it without meeting regulations designed to ensure food safety. And those rules apply equally to large food manufacturers as well as mom-and-pop operations, he said.
Arritt also serves as North Carolina's "process authority," the only person in the state able to provide U.S. Food and Drug Administration-required letters confirming that a company's intended processes for making certain acidified foods are safe.
Acidified foods are those that depend on acidification as part of the process to ensure safe products. Naturally acid foods and fermented foods, along with jams, jellies, preserves and dressings that meet regulated standards, are exempt. However, if the food contains a mixture of acid and low-acid foods, the regulations may apply.
For makers of the latter foods, Arritt offers training designed to help them pass a required certification exam. In 2010, he conducted Extension's three-day Acidified Foods Processing and Packaging Better Process School, commonly known as "the pickle school," five times in different areas of the state. Currently the North Carolina State training is the least expensive anywhere in the United States, Arritt said.
The training covers such topics as microbiology of thermally processed foods, food plant sanitation, container handling, record-keeping and container closures.
While the regulatory requirements can be daunting, the consequences of not following recommended processes for acidified foods can be dire, Arritt added. Without adequate acidification, microorganisms — such as the one that causes botulism — can grow in the foods and make consumers sick.
"If you do things wrong, you can kill people. So it's a very serious thing," Arritt said. "I tell people who come to us, 'Helping you make money is important; it's my second priority. But food safety is my No.1 priority.'"
Fulton, of Miss Jenny's Pickles, told MSNBC-TV on a November episode of "Your Business" that she and Furr wanted to start their business right — and that meant starting with North Carolina State University's help.
She and Furr worked with Arritt to have North Carolina State test their products and create their nutritional labels, took part in the intensive pickle school and had their pickle-making process approved by the FDA. They've also consulted with Arritt on such issues as pickle crispness.
Since Fulton and Furr started the business in August 2009 in Kernersville, they have rapidly expanded, now selling in 55 stores and through the national fine food retailer Dean & Deluca, Fulton said.
The success comes, she said, with the "old-fashioned experience" that the family recipes provide. But North Carolina State has had an important role in helping the company get established, she added.
"It's like they say — you don't know what you don't know," she said. "And the knowledge we walked away with from Fletch and North Carolina State — we use what we learned every day. Without them, none of this is possible."
Subscribe to receive top agriculture news
Be informed daily with these free e-newsletters
You May Also Like
---