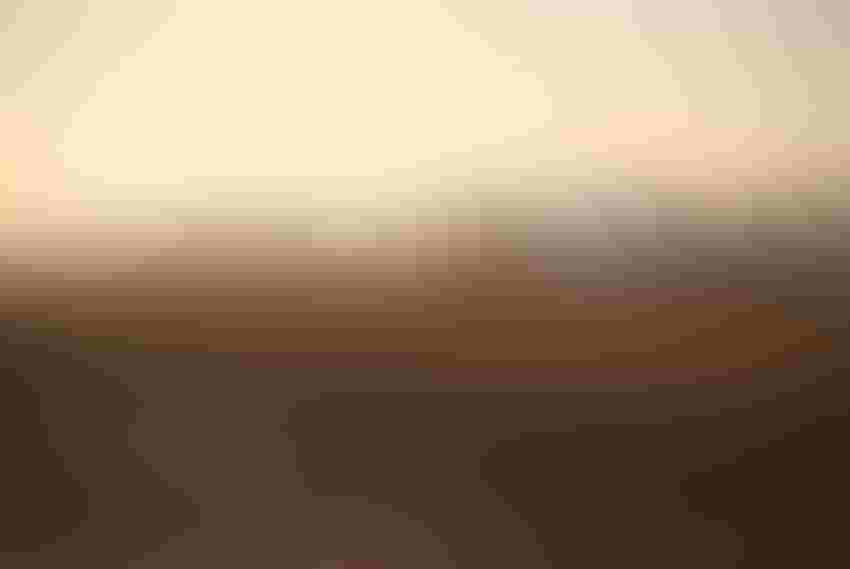 In my recent travels, I continue to encounter the question, "Hey Doc, why haven't land values dropped?"  Well, this is a serious question for many connected to the agriculture industry. Farmland and real estate are the largest assets on the balance sheets of U.S. farmers and ranchers.  
Historically, land assets appreciate over 80 percent of the time. Actually, that is not a bad percentage unless of course, you are trying to be a national championship football team. As we enter the third year of the economic reset for most commodities, why have land values remained relatively stable? 
First, farmland asset values rapidly appreciated in recent years.  Today, it is in an asset bubble, not unlike the credit bubble of the 1980's. Specifically, a ten year super cycle with five years of record profits built cash and equity reserves for many producers and agricultural investors. 
Next, lenders in large part have been conservative holding the percentage they will loan, or the loan to value ratio to 60 percent to 75 percent of the established value of the asset. Still others such as, Farm Credit Associations and some banks stated $4,000 to $6,000 per acre is the maximum amount they are willing to loan, regardless of the appraised value, which may be $10,000 to $20,000 per acre. Of course, crop insurance has also played a role in mitigating risk for land investors, assuring at least some level of revenue.  
The value of land also reaches beyond production and in many areas includes water, minerals or oil that may be present below the surface. These elements can provide an additional earnings stream or potential earnings which is a valuable coefficient. 
However, in addition to monetary value, land with water or other precious resources evokes an increased psychological value as compared to other investments. In fact, outside investors continue to be interested in farmland as the global marketplace fails to provide other, equally attractive opportunities for returns on investment.   
So, how long will land values hold?  Well, values are sporadic.  In some regions, values are already down 10 percent to 15 percent. Some of today's land auctions bring very few bidders and in some cases result in no sale.   
At the same time, other areas find robust land sales with competitive bidders or investors in the growth mode. This year's first round of refinancing  granted a one or two year reprieve and avoided a flood of land assets on the market. However, in the coming months and years, the refinancing process may look quite different and change the end result considerably. 
As is usually the case, many factors will combine to determine the fate of land values and sales. Factors such as suppressed commodity prices, interest rate increases, global growth rates and the refinancing process could each separately or cumulatively fuel the decline of land values. Honestly, only time will tell. Regardless, attentive financial practices and a proactive approach can mitigate the need to liquidate land in a down market.   
Subscribe to receive top agriculture news
Be informed daily with these free e-newsletters
You May Also Like
---