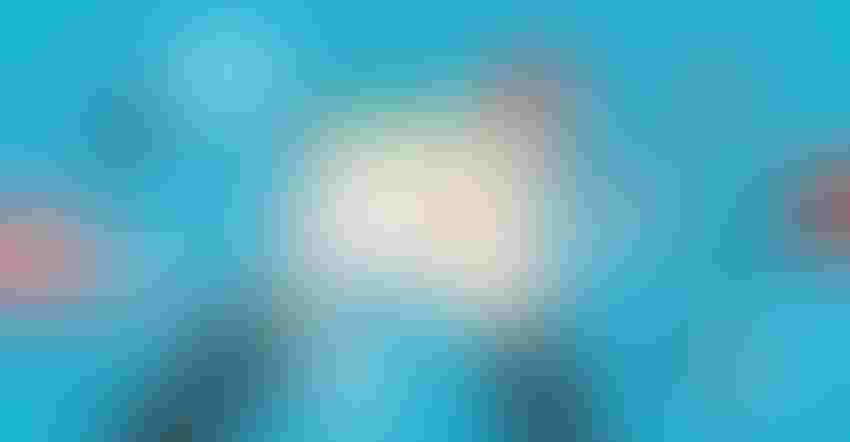 RISK MANAGEMENT EDUCATION: A new endowed risk management chair at the University of Idaho will be charged with bringing advanced education on a range of topics to students. The rising complexity of risk management is driving the need for a deeper understanding of these tools.
cifotart/iStock/Thinkstock
Agriculture is a risky business. Every season, farmers invest heavily in their next crop, hoping to get a positive return when harvest arrives. Yet in today's global economy just planting, harvesting and selling are not enough to guarantee a positive return. The complexity of the market demands that farmers increasingly turn to more sophisticated risk management tools to profit. Who will help that effort?
Recently, the University of Idaho received word that the Idaho Wheat Commission, a checkoff-supported group created in 1959 to help growers maximize their profitability, was providing a grant focused on risk management. In fact, it is a $2 million grant to fund an endowed chair of risk management to enhance existing programs in agricultural commodity and financial risk management. The grant will also help expand the collaboration between the College of Agricultural and Life Sciences and the College of Business and Economics.
These two colleges cooperate on the Agricultural Commodity Risk Management Program and the Barker Capital Management and Trading Program. In announcing the gift, Blane Jacobson, Idaho Wheat Commission executive director, notes that the organization believes, "This is an opportunity to fill a gap in the supply chain. It will provide students with the valuable real-life experience to succeed in that area of the industry, and by doing so, strengthen the agricultural industry as a whole."
CALS Dean Michael P. Parrella says this support will ensure the university continues to expand the "unique and transformative" educational opportunities made possible by the collaboration. "This will further enhance our national reputation for educating students on management agricultural market risks using a wide variety of tools that include futures and options, and using securities markets to counterbalance agricultural risks," he says.
Chair will have mission for risk management outreach
This new endowed chair will also have an outreach mission to work with commodity groups, agribusinesses, producers, financial institutions, market participants, policymakers and others who use risk management practices.
The university must now fill this position, and the individual holding the endowed chair will have considerable depth of experience in conducting research related to ag and financial markets on global, national and regional scales. In the announcement, it was noted that future research by this new position may include price forecasting and examining the impacts of changing policies, macroeconomic factors and structural changes in commodity markets on risks encountered throughout the supply chain.
CBE Dean Marc C. Chopin says a solid foundation in business benefits students of all disciplines, making hands-on learning opportunities in risk management valuable. "The support of the Idaho Wheat Commission and expanded collaboration with the College of Agricultural and Life Sciences ensures we can continue to provide students with experiences like this, and prepare them to make meaningful contributions to Idaho's business and economy."
From a student's perspective, this new chair offers added benefits. Brett Wilder of Meridian, Idaho, is a UI student who will benefit from the collaborative programs as he studies livestock markets. "We are fortunate to have seen firsthand the importance of proper risk management and to have hands-on experience with real-world tools that can be a game-changer for farmers and ranchers," he says.
Source: University of Idaho
Subscribe to receive top agriculture news
Be informed daily with these free e-newsletters
You May Also Like
---