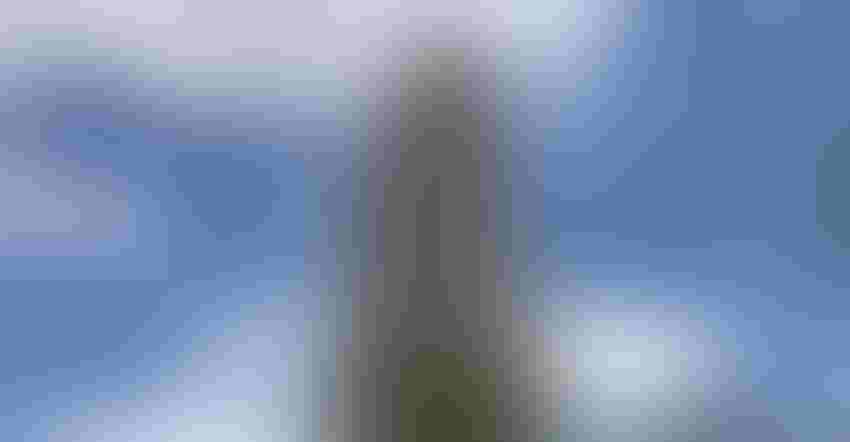 CAPITOL IDEAS: The Nebraska Unicameral completed its short 60-day session in April, but there will be many impacts to agriculture — many of them positive — that will be felt over the coming months and years from this year's Legislature.
Curt Arens
Rarely does the "short" 60-day session of the Nebraska Unicameral yield the positive results that it did during the 2022 Legislature that ended this spring.
State senators passed a large tax relief package for farmers and ranchers, increased funds for broadband expansion, and adopted new tax incentives for livestock expansion.
Nebraska Farmer sat down with Bruce Rieker, Nebraska Farm Bureau vice president of government affairs, to review the ag-related bills enacted in 2022. "Tax relief, broadband expansion and animal ag incentives were Farm Bureau priorities," he says.
Here's a look at some of the key issues: 
Taxes. LB 873 over the next five years provides one of the largest tax cuts in Nebraska history, including $1.27 billion in cumulative relief over the life of the bill. The bill ensures relief of $653 million for property taxes paid to K-12 schools, and $620 million more in property tax relief paid to community colleges through a separate fund, Rieker says.
The refundable income tax credit passed two years ago resulted in a 25% annual savings in property taxes paid to schools a year later in 2021. The result in 2021 was an average of more than $6,000 savings per farm and ranch.
LB 873, passed this year, puts a floor under those tax income credits so that they can't be lowered and, in fact, will grow each year based on property valuation growth — but not to exceed 5% in any one year, Rieker says.
Broadband. The Legislature passed LB 1144 as a way to continue improving access to broadband in rural areas of Nebraska by expanding the Broadband Bridge Act. Under the bill, an agriculture grant program will be created with, among other provisions, $2 million per year for five years for precision agriculture infrastructure grants.
"Increased broadband access leads to better economic development opportunities in small towns, and allows producers to practice new precision agriculture techniques," Rieker says.
Animal agriculture. LB 1261 expands state incentives for livestock expansion projects to help producers who invest in new production practices and new facilities.
"The bill expands the state's Livestock Modernization Act by putting more dollars into state tax incentives to support livestock producers who invest in new facilities and technologies," Rieker says. "Tax credits for the program were increased from $1 million to $10 million annually, and the tax credit cap per operation was raised from $150,000 per application to $500,000."
LB 1261 also updates how counties respond to catastrophic events that cause large livestock losses and lost markets. Producers will work with counties to organize the process of disposing livestock carcasses "as opposed to a free-for-all approach," Rieker says.
The bill allows the Nebraska Department of Agriculture to allocate funds, when available, to county or local emergency management groups for creating livestock disposal plans, he adds.
Ethanol. LB 1261 created the Higher Fuel Blend Tax Credit Act to encourage filling stations to offer higher ethanol blends. Retailers that sell and dispense gasoline formulated with at least 15% by volume of ethanol will be eligible for greater tax credits.
"Forty percent of the corn grown in Nebraska is used in ethanol production," Rieker says.
Other spending. Rieker says that hundreds of million dollars, through the state budget and the American Rescue Plan Act funds allocated to Nebraska, will be invested in a wide assortment of other areas. Here are a few examples:
$20 million for meat-processing site development that is targeted specifically to the Sustainable Beef Processing plant to be built near North Platte. It is projected to add 2,000 jobs by 2024.

$10 million in an Independent Processor Assistance Program, targeting small and midsized meat-processing facilities. The program is intended to give more meat-processing options and offer more competition in the cattle market.

$25 million for an Agriculture Research Service National Center on UNL's Innovation Campus in Lincoln. This spending will focus on "next generation" precision agriculture technology.

$20 million to enhance rural ambulance replacement.

$50 million for the Perkins County Canal Project to begin engineering and research for water storage and canal projects along the South Platte River on the Colorado border.

Beginning funding for constructing a proposed 3,600-acre lake off the Platte River between Lincoln and Omaha.
Learn more at nefb.org.
McCabe is a former editor of Nebraska Farmer. He writes from Lincoln.
Subscribe to receive top agriculture news
Be informed daily with these free e-newsletters
You May Also Like
---