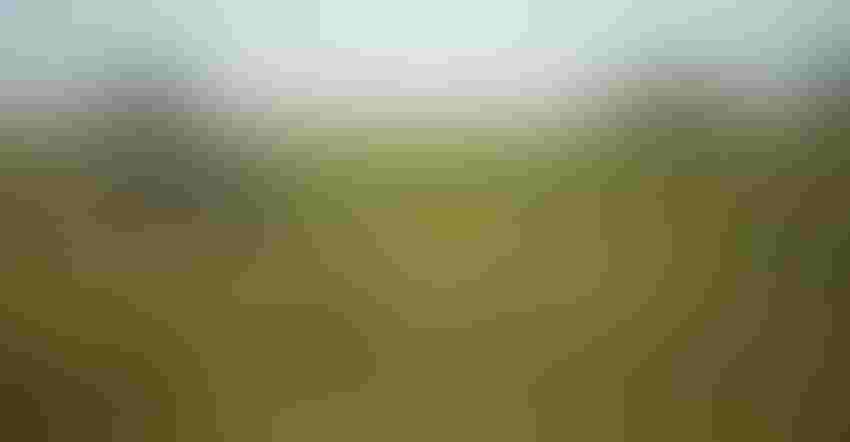 GOT GAME? If you've got property you want to sell, and there is a potential for good hunting, a photo of game on the land can motivate a buyer.
Courtesy of Whitetail Properties
The rural land market remains hot, and not just because corn and soybean prices have risen. "It's getting crazy," says Dan Perez, CEO, Whitetail Properties. "But a factor that's been driving this for a long time is COVID-19. People want to get out of big cities." Yet if you're interested in selling land to these buyers, how good does what you have look? And how could you make it more appealing?
Perez adds that many urban dwellers are looking to rural areas for separation from various issues, from demonstrations to the pandemic. He's even seeing rising interest in hobby farms. "They want to get their hands dirty; they're coming back to the dirt," he says. But they're looking for quality land, and while you may be happy with what you have, a prospective buyer may see things differently. "You want to get the most you can for the land you're selling," Perez says. "My wife and I talk about selling our home, and she questions why we should fix a few things that need attention. The answer is that we'll get more for our property."
He explains that the same is true for farmland. What do those buyers see when they approach the land? "I've sold multimillion-dollar farms, and once in them they look great, but the first impression is the entry to the farm," he says. "Is there a gate or barbed wire on a rusty pole?"
If you're considering a land sale, Perez recommends walking that ground with the eye of a buyer. Is there trash in the old ditch at the back of the farm? How does the front entry look to you? Really. It may sound silly when you're marketing 1,000 acres of prime farmland and pasture, but a buyer wants to feel they're getting land that's been well-cared-for.
"I watch the buyers. Their reaction to that drainage ditch with the old dishwasher or rusted car shows what they're not telling about what they see," he says.
Making the updates
In urban homes, the real estate agent might recommend some staging — fresh paint, remove those personal photos, perhaps update the carpet in a room. The idea is to balance that investment with the potential return, and Perez says that can make a difference.
Yet on the farm, that staging can be important, too. The old car in the back ditch needs to go, but the good news is that salvage haulers may take it off your hands for nothing — or for a nominal charge — as long as they get the value for the metal. Here are some other opportunities Perez and Whitetail recommend:
• Have an inviting entry. Every buyer wants to feel the property has been well-cared-for, and that you have pride of ownership. Perez explains that an attractive entry gate with mowed grass can make a solid first impression.
• Provide game photos. If you've got parts of your property that offer the potential for hunting or fishing, that can be a selling point. If you've got that picture of the eight-point buck that goes through the back woods, it's a good idea to offer it up as a selling point. Urban buyers are looking for the true outdoor experience.
• Remove unnecessary fencing, and consider trails. If you don't have need for fences, and you have wooded areas, a few changes can appeal to more buyers. Perez says the ability to easily get around the property in a side-by-side or pickup creates convenience.
• Got a pond? Consider more fish. A water feature on your land may have been there for cattle, but if the pond is healthy, consider a small investment in stocking. "For a pond, consider stocking with pan fish and give them time to mature; then stock with larger fish," Perez says. "It's a small investment that can make a difference."
• And clean up those drainage areas and junk piles. Keeping those areas clean is more important these days, not only for prospective buyers but also for overall land value for the future.
"The importance of a first impression can't be overemphasized," Perez says.
Want to learn more? Visit whitetailproperties.com.
Subscribe to receive top agriculture news
Be informed daily with these free e-newsletters
You May Also Like
---