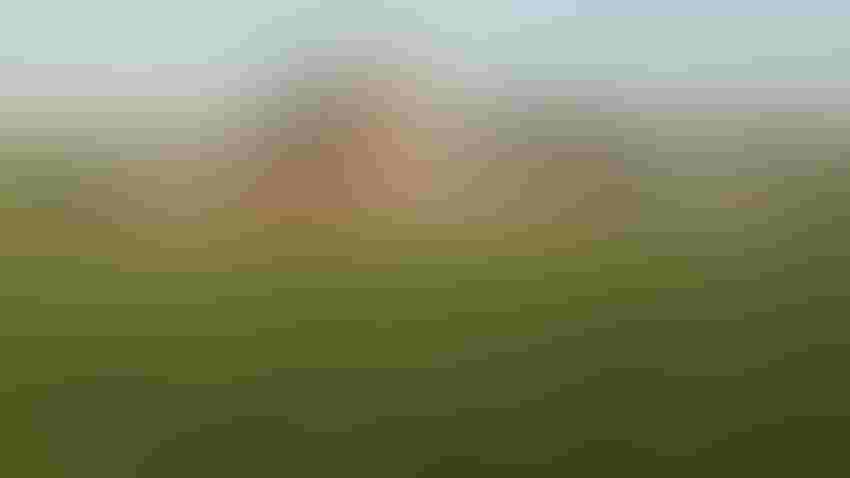 FUTURE PLANS: There are resources available to help farmers find employment. Contact the Wisconsin Farm Center at the Department of Agriculture, Trade and Consumer Protection or the Wisconsin Department of Workforce Development.
FARM PROGRESS
My wife and I sold our 65-cow dairy herd and some equipment this spring, and rented our farm to a neighbor. If we can find jobs, we are hopeful we won't have to sell our farm. We live in southeastern Wisconsin. We are both 55 and have spent our lives working on our dairy farm. We don't have college degrees. What types of jobs do you think we may be eligible for? Are there resources available to help displaced Wisconsin dairy farmers find employment?
We would like to continue living on the farm, where we raised our two sons. Both are grown, live on their own, and have good jobs. We are willing to commute up to 40 minutes one way to work. We both have reliable transportation. We haven't saved for our retirement. We hope we can earn enough money to provide a living and save for retirement. Rent for the land is covering our mortgage payments. We owe $220,000 on our 125-acre farm. What are your thoughts?
Tom Kestell: My first thought is that you couldn't pick a better time to be looking for a job. The most important trait and skill you possess is the ability and desire to work. I'm sure your county Extension agent or local employment office could give you sound advice as to job openings. However, you and your wife know your area better than anyone after a lifetime of living there. I have found there is an endless need for truck drivers — delivery personnel and many of the local co-ops, etc. There is also a need for hardworking individuals who can think on their own and are reliable and honest. It is time to take an honest inventory of your skills, talents and long-term goals. You are both young enough to learn new skills if needed. Most jobs do not require or need a college education. On-the-job performance is much more valuable to many employers than an old piece of paper.
Approach this new chapter of your life with the same enthusiasm and commitment as you pursued your dairy farming career. Remember that you did save for your retirement by investing in your dairy farm. When the time comes, use that investment of a lifetime to make your retirement enjoyable.
Sam Miller: There are resources available to help you find employment. Start by contacting the Wisconsin Farm Center at the Department of Agriculture, Trade and Consumer Protection or the Wisconsin Department of Workforce Development, they will have resources to identify both your skill sets and potential job openings. You should be able to find good employment given the low level of unemployment in Wisconsin, the multitude of skills developed operating your farm and location in southeastern Wisconsin. Good luck with your job search.
Katie Wantoch: I'm happy to hear your farmland rental payments will pay for your mortgage and allow you to continue enjoying your home and farm. I'm sure selling your dairy herd was a hard decision for you and your wife. Transitioning to a new career might make you feel uneasy, but think of the opportunities this change will bring. While operating your farm, you and your wife wore many hats and acquired many skills over the years. You are probably great problem-solvers and knowledgeable about repairs and other ag topics, like animal husbandry, agronomy, etc.
Spend some time thinking about which of these areas you enjoyed the most. What task did you look forward to doing and what tasks did you avoid? Next, you should consider what personal core values — your beliefs and ideas — are most important. You will want to keep these values in mind as you pursue a new career that will ensure your future happiness and satisfaction. A checklist to help you complete your value inventory is available in the Extension article Put Your Values and Skills to Work as You Transition Careers. We spend most of our lives working. Hopefully we're doing what we love while doing it.
Time to raise more beef?
My husband and I milk 60 cows and farm 250 acres in central Wisconsin. In 2017 we started breeding the bottom half of our herd to AI beef bulls. We sold most of the calves but kept 12 calves each year and raised them for extra income. I created a website and started selling quarters and halves. During the pandemic, we had a hard time keeping up with the demand for our beef, so we raised 18 dairy beef a year.
Business is going well and I'm wondering if we should keep all our dairy beef calves, raise them, and sell 30 steers a year? The money from this has been very good. This would keep me busy enough to cut back from having a full-time off-farm job to working 25 to 30 hours a week in town and the rest of the time on the farm, caring for the extra beef animals, selling beef and delivering it. I know there is a drought, but we have been getting timely rains, and so far, our crops look above average. What are your thoughts?
Tom Kestell: To begin with, I will be honest with you that I have not been an advocate of breeding 50% of the dairy herd to beef cows. That said, I would be blind if I didn't see that for many farms, this has been a golden opportunity to diversify farm income. In the past, you did not take a passive wait-and-see attitude, but actively sought out markets for the beef you were producing. It is always a good idea to expand on a profitable segment of your business. You have a well-thought-out business plan and the ambition and drive to make it successful.
Don't limit yourself to the 25 or 30 animals you will raise per year — expand your marketing to as far as you want to take it. If you over-sell and run short of your home-grown beef, there are quality steers being sold every week in the marketplace, and the good thing is, you can buy the type of beef you know your customers will be happy with. Take this end of your business as far as you would like, and maybe you can eliminate the off-farm job altogether. Take your success in the past and build on it in the future, and learn along the way the things your customers want and need. Congratulations on your past success, and good luck with your future plans.
Sam Miller: It sounds like you have developed a good following for local, farm-raised beef. You have found a market for 18 head, but 30 head is almost a doubling of supply. Survey your customers to help you determine if you have additional demand in your area. You may want to reach out to the Wisconsin Farm Center, which has resources available to assist with financial consulting and may also have suggestions on additional markets if you don't have enough word-of-mouth demand.
Your comment about feed is a good one. I suggest completing a partial budget for your beef enterprise, taking into account the expected income and expenses, including feed costs. You can then determine how much you might need to pay for additional feed if you are short due to drought. Your local Extension ag agent or technical college instructor can provide you with partial budget forms. Good luck evaluating the expansion of your business.
Katie Wantoch: Rainfall has been hit and miss throughout Wisconsin this summer. Even if you have received timely rains, I encourage you to take an inventory of feed you have on hand and what you may need over the next year. If rain doesn't continue, will you have enough feed over the next 12 months for the dairy cows and dairy beef? Extension has a forage inventory and needs tool that can assist with this process. If you don't have adequate feed, knowing what will be needed and purchasing early will be beneficial, because feed prices typically rise as droughts worsen. If your calculations indicate you will have an abundance of feed, then consider expanding your dairy beef business.
Agrivision panel: Tom Kestell, dairy farmer, Sheboygan County, Wis.; Sam Miller, retired managing director, group head of agricultural banking, BMO Harris Bank; and Katie Wantoch, statewide Extension farm management outreach specialist/professor of practice. If you have questions you would like the panel to answer, send them to: Wisconsin Agriculturist, P.O. Box 236, Brandon, WI 53919; or email [email protected].
Subscribe to receive top agriculture news
Be informed daily with these free e-newsletters
You May Also Like
---